Luann de Lesseps on 'RHONY' Switch-Up, Cabaret Show, Business Ventures, and Response to Eboni K. Williams' Recent Comments [Exclusive]
Luann de Lesseps has been a fixture on 'The Real Housewives of New York' since its debut in 2008. She's now focusing on building her business profile outside of the show.
While fans of The Real Housewives of New York are waiting on official word of who will be cast on the new version of the reality series, Luann de Lesseps isn't slowing down. The beloved OG is currently touring her high popular cabaret show and promoting her nonalcoholic rosé wine. Showbiz Cheat Sheet spoke to de Lesseps about her various business ventures, what her future on the show looks like, her dreams outside of reality television, and much more. Check out a few highlights and watch the full interview below.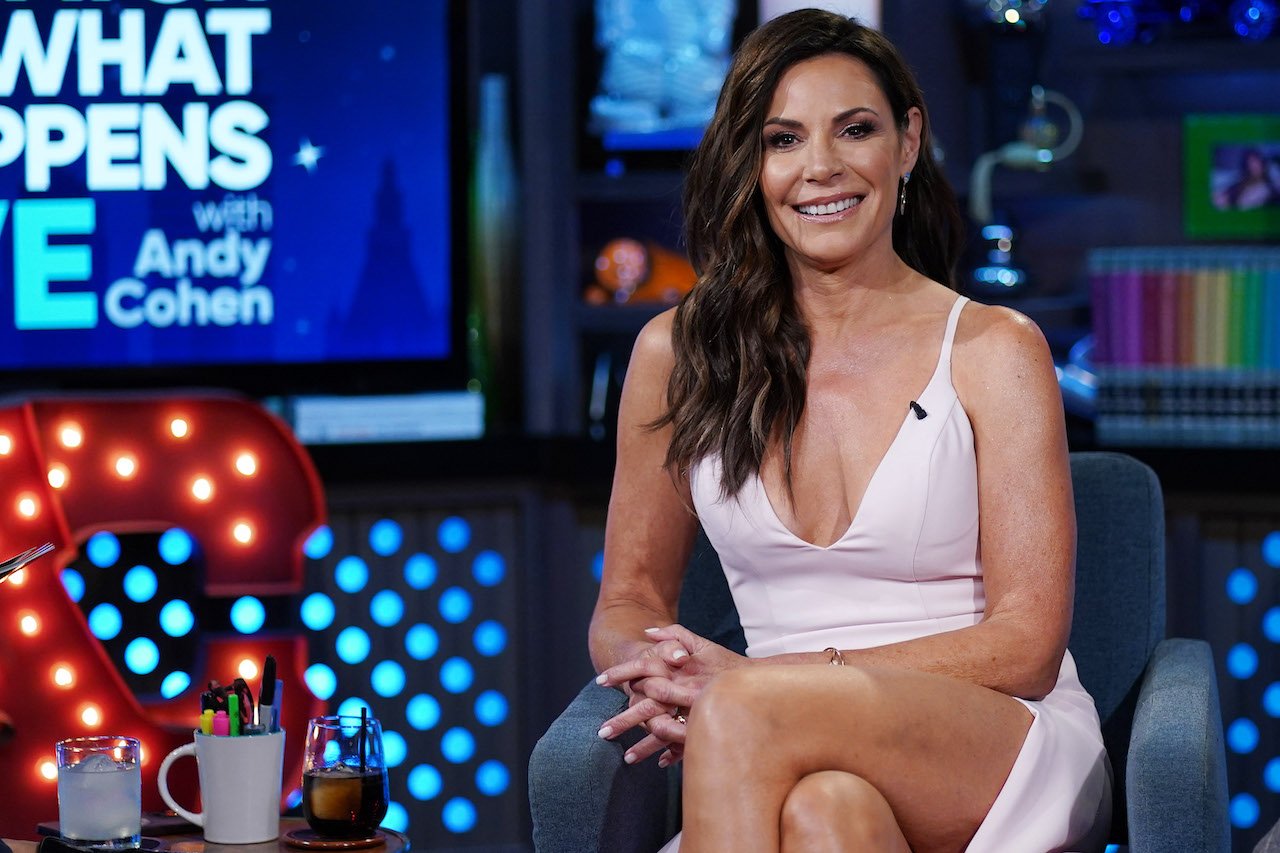 Luann de Lesseps says she'd like to return to the OG 'RHONY' series
When Andy Cohen announced that RHONY would be getting a fresh look by being split into two different shows, fans didn't know what to expect. One show will feature the OGs and another will feature a younger and more diverse cast. But de Lesseps isn't ready to bid the show adieu. 
"I love the idea of filming with the OGs because I know them all. I think it's difficult when you have a new person in the cast that doesn't quite fit," she told us. "And so I think it's really smart at the end of the day to do a new cast and then to do the OG cast. And so now that I've had time to kind of sit with it, I think it's kind of genius." 
She disagrees with Eboni K. Williams' recent comments about Williams being axed out of the group
De Lesseps' comments about newcomers on the show having a difficult time getting acclimated can be applied to Williams' first season. Williams became the first Black full-time Housewife on the show. And her experience wasn't the best with her addressing microaggressions and the history of race in America. 
For the first time in the franchise's history, there was no reunion show. And Williams doesn't count out the fact that it may be due to producers, executives, and her co-stars not wanting to address her first season. In a recent interview, she accused her co-stars, with the exception of Sonja Morgan, of ousting her. De Lesseps disagrees.
"I don't know what she believes, but I have no hard feelings toward Ebony," she insists. "And I thought we all ended on a good note. I wouldn't say that's the truth. Maybe that's her truth, but it's not mine." 
The Countess details how her love of entertaining transitioned into her cabaret routine
In recent years, de Lesseps has branched out into the cabaret world, using the show to promote her show, which is now touring the U.S. and Canada. Ironically, it wasn't her idea to embark on a career in the cabaret world. 
"I have an old friend who's near and dear to me, and he said to me, 'Luann, you love to host parties, you love to tell jokes to your friends and you love to sing for your friends. I got news for you: You're a cabaret performer.' And I was like, 'Oh, you think so?' And I didn't really do anything about it at that point. And I married Tom [D'agostino] and I was busy getting married and divorced," she explained.
The reality star says her unfortunate arrest following an encounter with a police officer in Palm Becah was a turning point for her. From there, she realized that she needed to reroute and take control of her life. Cabaret was the perfect outlet. 
"I've got to stand back up. And this is my time. And it just felt right. It just the timing was right," she said. "I didn't realize there was kind of a void for Cabaret at the time…Liza [Minelli] is not performing anymore. [I partnered with] Billy Stritch, who is my musical director and has been since 2018…And so I feel like this cabaret thing just kind of came along naturally and feels like a natural fit for me."
Her nonalcoholic drink line was birthed out of her not finding anything she found tasty on the market
De Lesseps' journey to sobriety has been heavily featured on the show. Even recently, she had a mishap in New York, but she takes accountability and views it as a chance for her to start anew. In the meantime, she understands that there are others who share her walk, and others who are not fond of alcohol at all. 
The star says amid the coronavirus (COVID-19) pandemic and not drinking during the time, she couldn't find any mocktail she enjoyed. So, she opted to create her own nonalcoholic drink. And she's proud of the outcome. The drink, Fosé, is now available for purchase online and in local NYC bars and restaurants. 
"I wanted a product that had great ingredients that are healthy. There's rosemary and natural tannins and oak and all these beautiful ingredients that not only are good for you, but they make you feel good," she gushed. "It's low-calorie. It's in a beautiful bottle. And I just felt like that was what was missing in the marketplace. And that's how I came up with Fosé."
Watch the full interview below