'Luca': What Did Alberto Say to Luca at the End of the Movie? The Director Explains
Disney Pixar's Luca dropped to Disney+ on June 18, 2021. It's a heartwarming film about two outsiders, Luca Pagura (Jacob Tremblay) and Alberto Scorfano (Jack Dylan Grazer). The Luca movie, set in the seaside town of Portorosso, Italy, is a coming-of-age film, perfect for summer. When the movie ends, along with that warm and fuzzy feeling, viewers want to know what the Italian phrase means that Alberto said to Luca. Luckily, the director of the film, Enrico Casarosa, explained why Alberto kept saying that one phrase.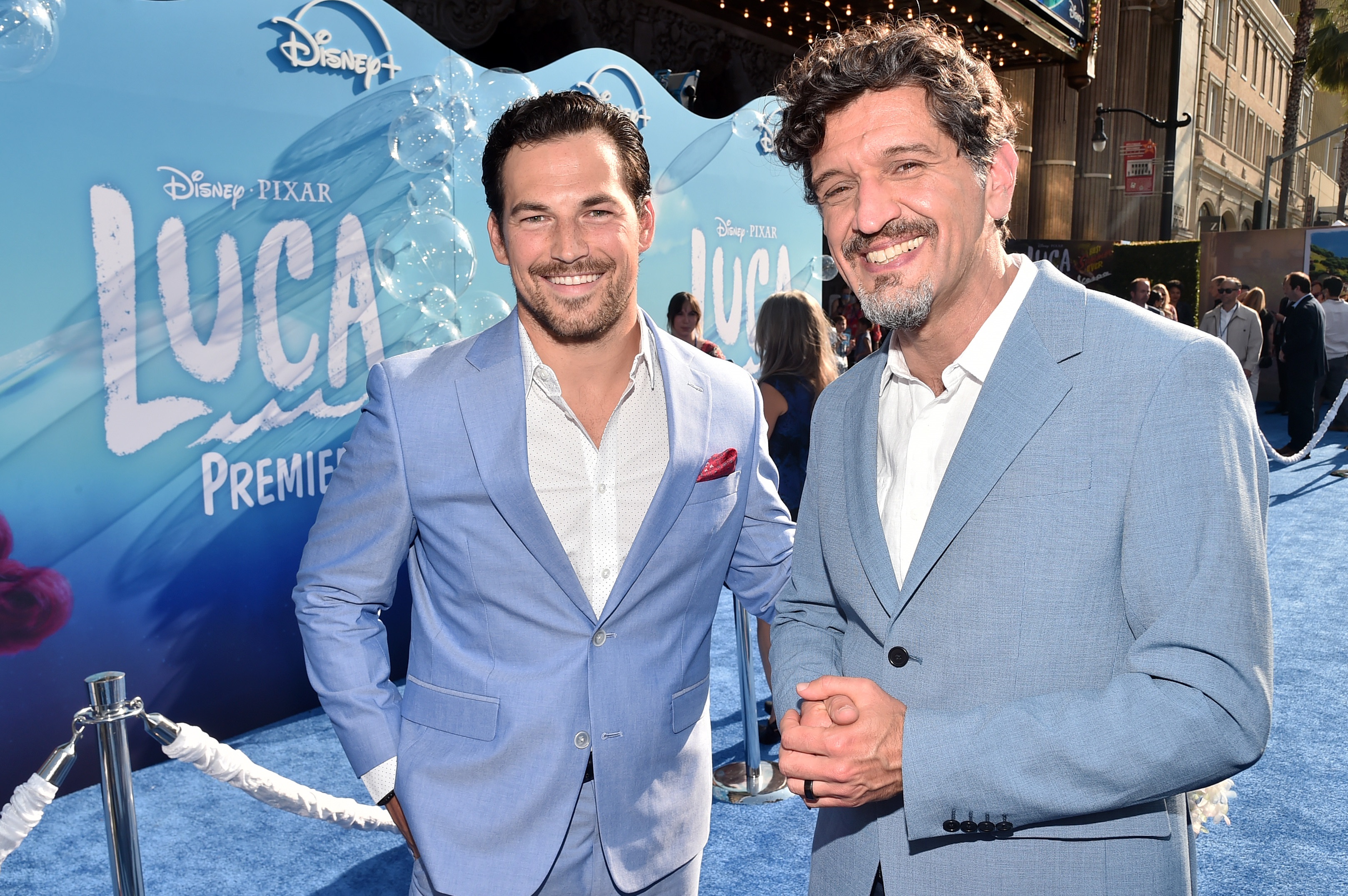 What did Alberto say to Luca at the end of the movie?
At the end of Pixar's Luca, the two boys embrace each other. Then as Luca boards the train to leave, Alberto shakes his friend's hand and says an Italian phrase. Many viewers thought that he said "Geronimo Trombetta" in the Luca movie; however, that's not exactly the right word to search.
"Piacere, Girolamo Trombetta," Alberto says as he shakes Luca's hand.
The boy laughs as he asks, "Seriously, what does that mean?"
RELATED: 'Luca' Soundtrack: Why the Music May Sound Familiar
"No idea; go find out for me, will ya?" Alberto responds. 
The phrase that Alberto said to Luca at the end of the movie roughly translates to "Nice to meet you. My name is Twisty Trombone." This Luca movie Italian translation also appears in the film when the two boys meet each other.
Why did Alberto say 'Piacere Girolamo Trombetta'?
After translating the Italian phrase that Alberto said to Luca at the end of the Pixar film, viewers are still confused. Why did he say that? The two boys already met, and Alberto's name isn't Twisty Trombone. It doesn't make any sense. Luckily, the director Enrico Casarosa fielded numerous questions from fans about the movie after it dropped on Disney+. He explained why Alberto said the Italian phrase to Luca.
"It's a silly kids thing from when I grew up," Casarosa tweeted about the phrase. "It's at its base a pun with a handshake that goes with it. And as you say your name, you mimic the name in the handshake movement."
RELATED: 'Luca': How Director Enrico Casarosa's Childhood Inspired Pixar's Sea Monsters
According to The Pixar Times, Casarosa was born and raised in Genoa, Italy, so he has first-hand knowledge of the language. Alberto said the phrase to Luca at the end of the movie to lighten the mood. It was a heartfelt goodbye, but rather than cry; he wanted to make his friend laugh. 
Why didn't Alberto go with Luca?
Another question that fans want to know about the Luca movie is why Alberto didn't go with Luca. Alberto helped Luca overcome his fears so he could live his life. However, the two boys essentially wanted different things from life. Luca wanted to be free after spending his childhood being coddled and overprotected.
Luca helped Alberto begin dreaming of a better life. Alberto realized that he could stop waiting for his father to return. Instead, he wanted to stay with Massimo Marcovaldo (Marco Barricelli), his new father figure. Alberto felt what it was like to be part of a family, which he truly wanted. They helped each other realize their dreams, even if it meant being apart.