'Luca': Want to Grub Like Luca and Alberto? Try This Trenette al Pesto Recipe From Giada De Laurentiis
Disney and Pixar's latest flick Luca takes two lovable sea monsters on an adventure into the human world, which is fun and risky. The film stars Jacob Tremblay as Luca, Jack Dylan Grazer as Alberto, and Emma Berman as Giulia, teens who wind up exploring the meaning of friendship, freedom, and the unknown.
With its setting in Italy, the story also takes viewers on a summertime culinary journey. In that spirit, it's the perfect opportunity to dive into one of the many dishes enjoyed in the movie: Trenette al Pesto. Giada De Laurentiis shared her own take on the tasty traditional dish.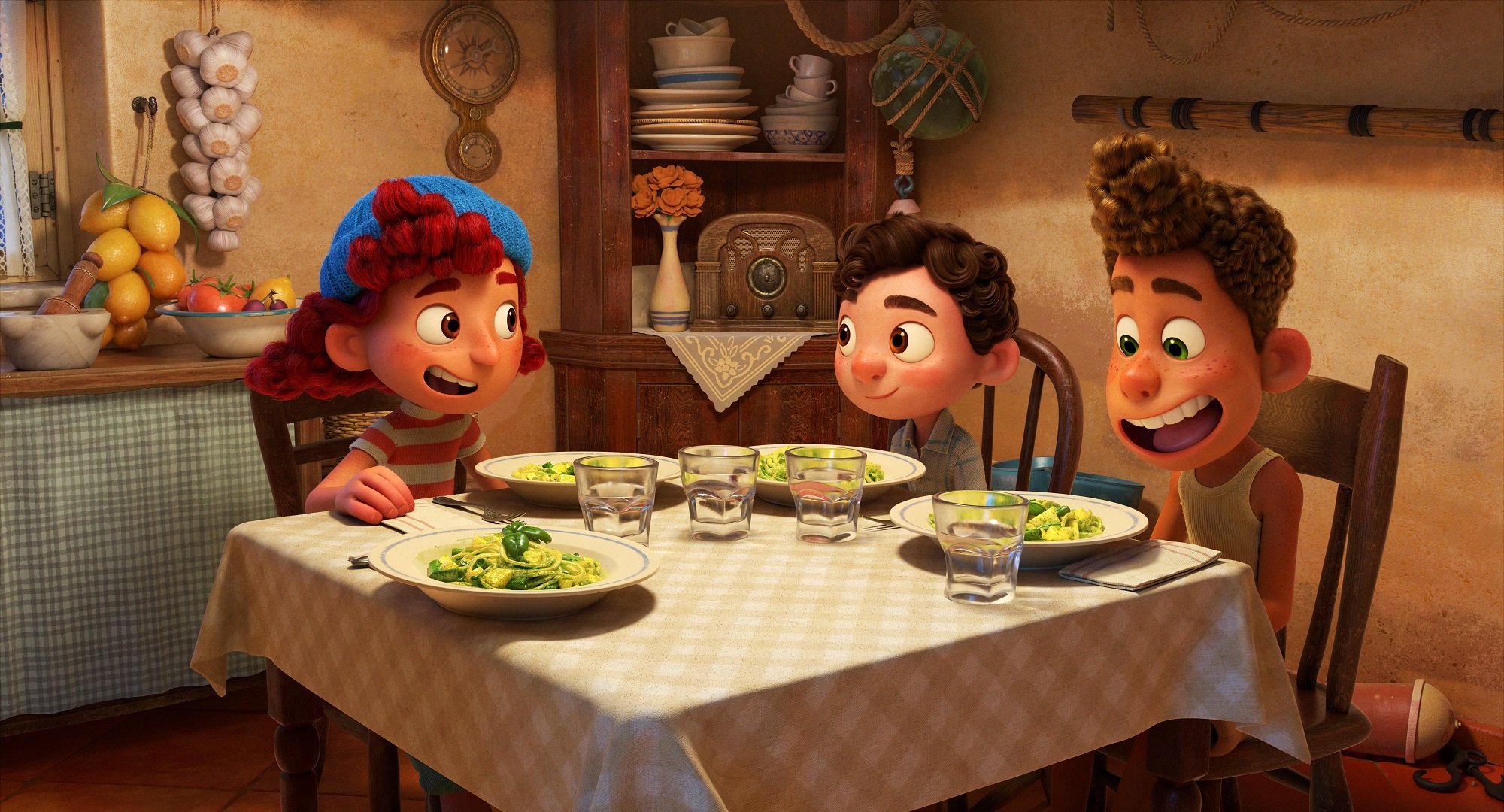 Food and fellowship are central to 'Luca'
As a sea monster out of water, 13-year-old Luca wants to experience things that are normal for land dwellers. He and Alberto indulge in everyday Italian food delights such as gelato, sandwiches, pasta, and watermelon as they bond with each other and forge a friendship with Giulia. There's a shared sense of wonder during their summer.
It's something director Enrico Casarosa set out to capture in the film. During an interview with SyFy Wire, Casarosa spoke about growing up in Genoa, Italy — the birthplace of pesto — and how his childhood inspired the movie. He also named some of his favorite dishes.
"There's trofie al pesto, which is a specific pasta from Genoa," he said. "We made trenette al pesto [in the film], which is very similar. It was visually more interesting because they're much longer, so we wanted them to have fun with the messiness."
Casarosa and crew traveled throughout Italy to nail down the film's setting, feel, and fresh flavors. Pay attention to Luca and Alberto's meals. In one scene, they are guests guests gobbling on pasta with basil. That's the recipe here!
Giada De Laurentiis put her own spin on trenette al pesto
Food Network star Giada De Laurentiis has shared her Italian recipes for over a decade. Like Luca and Alberto, she enjoys a delicious pesto. Her recipe for trenette al pesto requires trenette pasta, pine nuts, eggplant, fresh basil, and garlic.
Toasted pine nuts, garlic, basil, parmesan, and olive oil blend to make a zippy pesto, and once the pasta and eggplant are cooked, toss all the elements together. The full recipe and measurements are listed on Food Network along with tips on how to prepare the pasta, pine nuts, and eggplant.
Traditionally, trenette al pesto is served with potatoes and green beans, but De Laurentiis got creative. Feel free to do the same and follow up with gelato for dessert.
Watch 'Luca' on Disney+
Luca arrives on Disney+ on June 18, but unlike Cruella and Raya and the Last Dragon, subscribers will not pay an additional fee. The film garnered positive reviews for its sweet yet simple message about friendship and acceptance, and it's perfect for every age.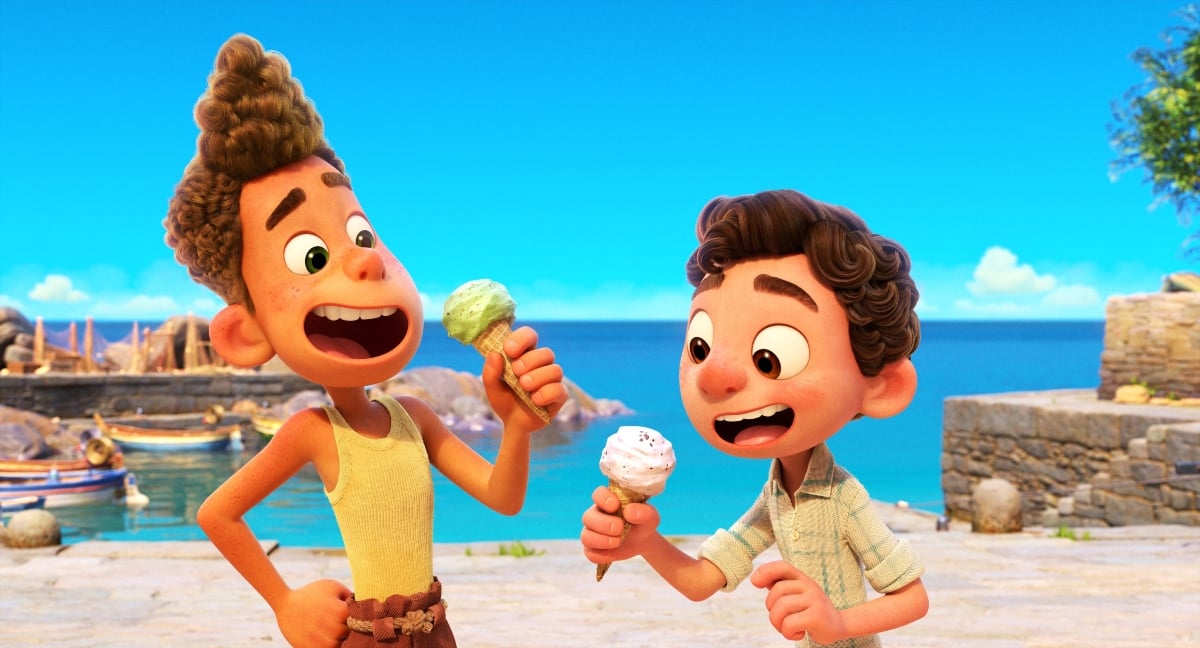 To kick up your Luca-themed menu, check out Disney's promotional partnership with Watermelon.org. Along with a sweepstakes, they're offering a selection of Italian recipes with watermelon as the star ingredient. Think watermelon bruschetta (or pizza) and trofie al pesto with watermelon. Or enjoy the trenette al pesto while watching the movie.