'Luca' Movie: Who Does Giacomo Gianniotti Play? 'Grey's Anatomy' Fans Cried Happy Tears
Grey's Anatomy's Giacomo Gianniotti appeared in Disney Pixar's Luca, and fans cried happy tears. Many viewers didn't know that Andrew DeLuca voiced a character in the Luca movie. However, after the new animated film dropped to Disney+, word spread like wildfire. Plus, the heartwarming social media post from Gianniotti made fans swoon even more.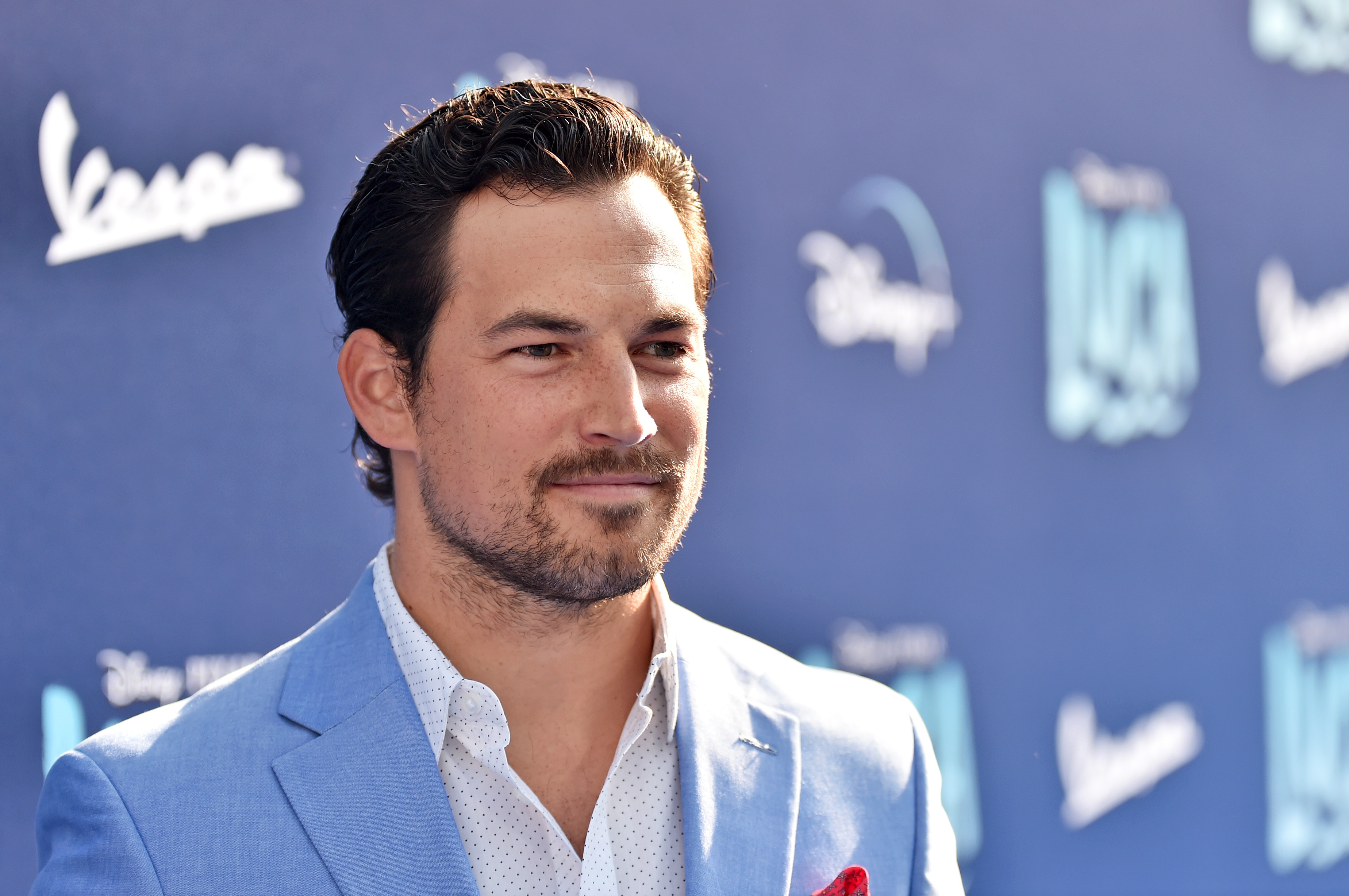 Giacomo Gianniotti in 'Luca'
Grey's Anatomy devastated its fans by killing off the beloved Dr. Andrew DeLuca in season 17. However, heartbroken fans got another taste of the sweet Giacomo Gianniotti in Luca on June 18, 2021. He only plays a minor character, Giacomo, in Luca. And you might miss his small role if you don't listen closely.
Giacomo is a fisherman in the opening scene of Luca. As a result, he's fishing at night with his friend and fellow fisherman, Tomasso (voiced by Gino La Monica).
RELATED: 'Luca': What Did Alberto Say to Luca at the End of the Movie? The Director Explains
"Listen, Tomasso, do we really need to fish near the island?" Giacomo asked his friend. "What if the old stories are true? Too many strange things have been seen in these waters."
Tomasso tells him not to worry and that the stories are not valid. However, that's when Giacomo sees a real sea monster. The sea monster gets caught in the fisherman's net and nearly takes the boat underwater. Luckily, it swims away, and the fishermen are left terrified but unharmed.
The El Capitan Theatre premiere was emotional for Giacomo Gianniotti
Gianniotti only played the minor role of Giacomo in Luca, but he didn't take the role lightly. The Grey's Anatomy actor's dreams came true when he saw himself in the animated film.
"Since the first time I saw a Disney Pixar film, it has been my dream to be a part of one," Gianniotti wrote on Instagram. "A part of the magic that transpires when animation transports a child to another dimension through color, music, and storytelling. Sitting in a theatre and hearing my voice on a character in the film was an emotional experience for sure."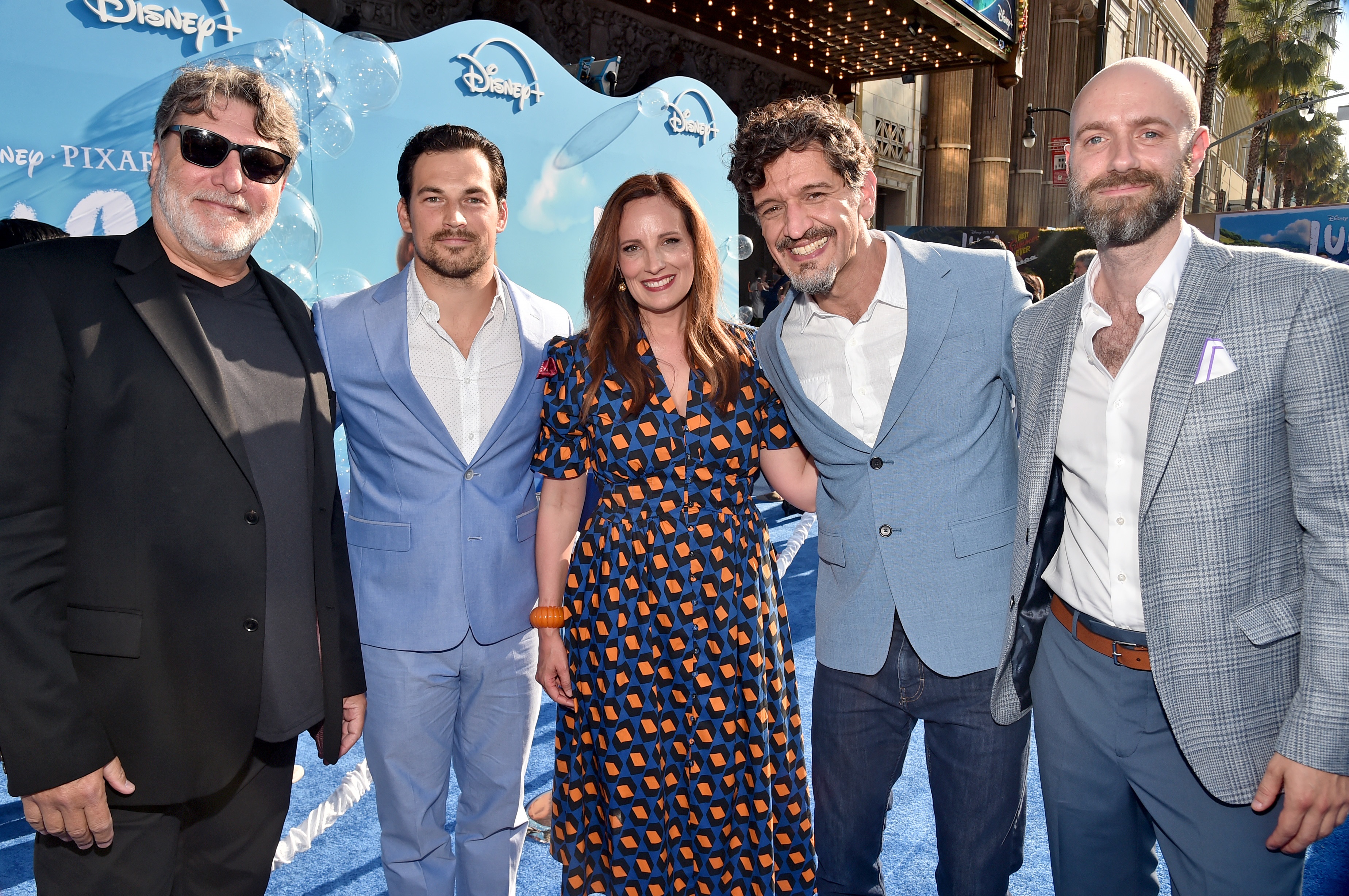 RELATED: Is 'Luca' an LGBTQ Movie? How Similar Is It to 'Call Me by Your Name'?
Gianniotti brought his 4-year-old godson to see the Luca movie premiere with him. The actor explained that it made the experience even more special.
"To everyone involved in this film, HUGE CONGRATULATIONS," Gianniotti continued. Additionally, he sang praise to director Enrico Casarosa. "[He] translated it to screen with masterful precision and worked tirelessly to make a film that ACTUALLY represented Italian culture in an authentic and real way, that didn't dissolve into stereotypes and cliches."
The other 'Luca' characters include a varied voice cast
Although some fans had a hard time finding Giacomo Gianniotti in Luca, they didn't know who the other voices were either. Another common question was "Who plays Luca?" 14-year-old Jacob Tremblay voiced the role of Luca Paguro.
Meanwhile, Jack Dylan Grazer voiced Alberto across from Tremblay. Emma Berman voiced the role of Giulia Marcovaldo, the young Italian girl who befriended Luca and Alberto. In addition, fans might notice Maya Rudolph's voice as Luca's mother, Daniela Paguro.
RELATED: 'Luca': The Surprising Voice Cast Behind the Latest Disney and Pixar Movie