Could the 'Luca' Movie Have a Pixar Sequel? Director Weighs
Could Disney and Pixar's Luca get a sequel? The director and actors weighed in on what they would want to see if the characters returned. Plus, fans have questions they want answered.
After watching the new Disney Pixar movie, Luca, viewers feel there's room for a sequel. Several questions went unanswered at the end of the film. Plus, who wouldn't want to see more adventures from Luca Pagura (Jacob Tremblay), Alberto Scorfano (Jack Dylan Grazer), and Giulia Marcovaldo (Emma Berman)? Could a sequel be in the works? The director and several Luca cast members weighed in on the potential for a second movie.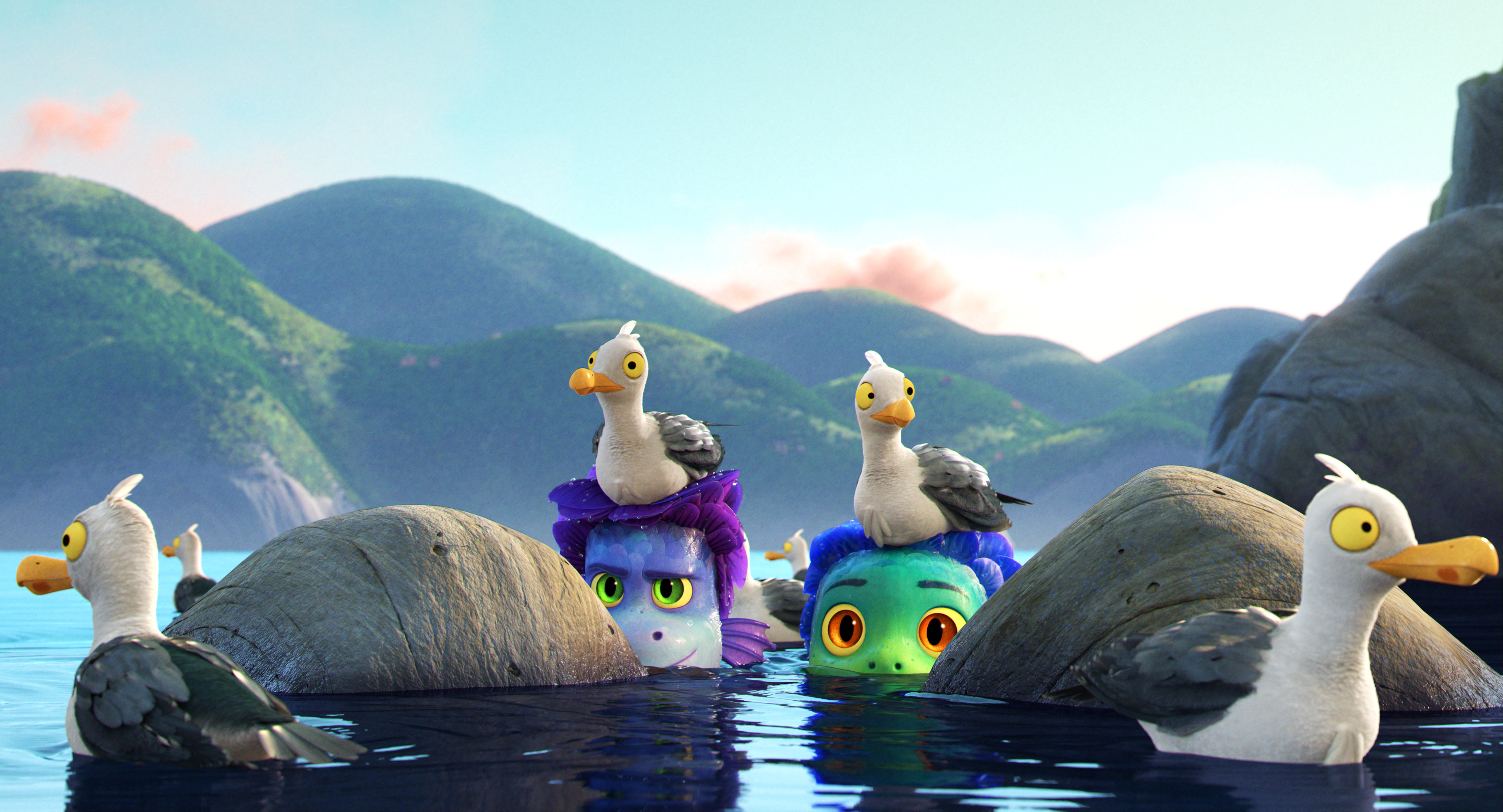 'Luca' movie fans beg for a sequel and want these questions answered
After watching Disney Pixar's Luca, the most pertinent unanswered question is, "What happened to Alberto's father and why did he leave?" Some viewers were shocked that the movie didn't give any further information about the topic. Although it ends on a positive note with Alberto finding a new father figure in Giulia's dad, Mossimo Marcovaldo (Marco Barricelli), fans still want answers. 
"I absolutely do not regret watching this movie; it is so beautiful, touching, and heartfelt," one viewer wrote on the YouTube Luca trailer. "I hope they make a second one; so much to expand upon."
Additionally, viewers want to know, "What happens to Luca at school?" Luckily, Pixar's Luca gave fans a glimpse into his life at school during the end credits. Of course, he didn't keep his identity a secret, but viewers want to know more about his acceptance at school.
Fans also would love to see more of the story between Mossimo, Alberto, and Giulia. Plus, the other sea monsters living amongst the humans in the fictional town of Portorosso would be an intriguing storyline to explore. In conclusion, viewers feel there are plenty of possibilities for a Luca movie sequel from Pixar in the future.
The 'Luca' movie director weighs in on a potential sequel
In an interview with Syfy Wire, director and story writer Enrico Casarosa talked about Luca's potential sequel.
"We joked because of Guilia's past and the fact that her parents are separated, that there's a Parent Trap sequel here," Casarosa told the outlet. "[In it] they're trying to get Massimo and her mom back together. It was a joke, but I find that kind of funny and interesting."
The director and cast joked about several spinoff ideas — including an Uncle Ugo (Sacha Baron Cohen) spinoff. But, in reality, he added that it was vital to the movie to show viewers that Luca took on the world.
"But the reason to make a little bit of telling us what happens after [is because] I love to give a sense that Luca will somehow conquer the world," he added. "It was important to feel he wasn't gonna go in the world and hide in any way that he's a sea monster."
So, hopefully, viewers might eventually see what it was like for Luca when he went out into the world in a Pixar sequel.
What happened to Giulia?
Emma Berman, who voiced the role of Giulia, agreed that she would love to see what her character's life would be like beyond Luca in a sequel.
"I think it would be really cool to see her relationship with her mom and how Luca kind of joins their family a little," the actor said in the same SyFy Wire interview. "I think it'd be a really fun thing to see how Luca is maybe treated at school when they find out he's a sea monster."
Jack Dylan Grazer also weighed in about a potential sequel. He would love to see Alberto surprise Luca by joining him at school.
"And he's like, 'Oh, I'm here to take a Home Ec class,'" Grazery believes Alberto would say. "And Luca's like, 'What…? Why Home Ec?' And he's like, 'I am married now. I need to learn how to cook and clean and do taxes…'"
What is the next Pixar movie after Luca?
The next Pixar film after Luca hits the big screen on March 11, 2022, with a full theatrical release. According to a Pixar tweet, the next movie after Luca is Turning Red. It's about an awkward teenager, Mei, who transforms into a giant red panda when she gets excited. The film is directed by Domee Shi, who also directed Pixar's Oscar-winning short, Bao.