'Lucifer': The Best and Worst Episodes of Season 3, According to IMDb
Lucifer Season 3 is one of the show's most pivotal outings, and it's also the longest chapter of the series. Clocking in at 26 episodes, the third season of Lucifer left plenty of time for Tom Ellis' devil and Detective Chloe Decker (Lauren German) to solve mysteries. However, it also pushed the series' central storyline forward, ending with a huge revelation that changed everything for the crime-solving duo. Perhaps unsurprisingly, the installment featuring that turning point is fans' favorite of the season — but what was their least-loved episode?
[Spoiler warning: This article contains spoilers for Lucifer Season 3.]
'Lucifer' Season 3 was almost the show's final outing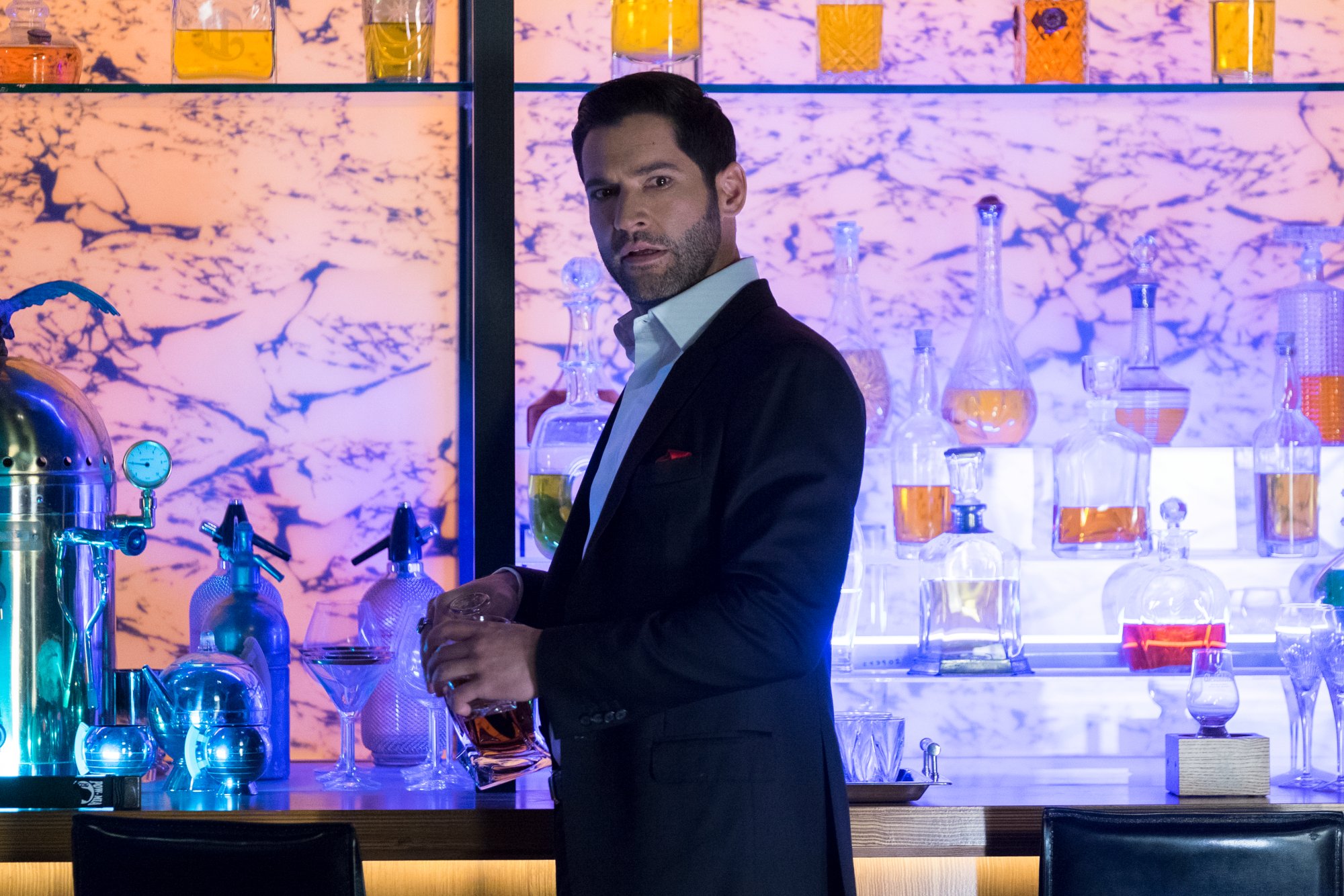 Lucifer Season 3 nearly concluded the series, as Fox canceled the show following multiple seasons of middling ratings. While the network didn't feel the series drew enough numbers to warrant renewal, Netflix saw an opportunity in saving it. The streamer swept in and picked up Lucifer for another round of episodes, eventually releasing three more seasons on the platform.
Still, it's clear the writers and showrunners knew the end might be nigh. Lucifer's third season picks up the pace from the first two chapters, focusing more heavily on its Celestial characters, bringing certain arcs to an end, and even having Chloe learn the truth about her partner.
That last aspect of the season led to one of the highest-rated installments, both from season 3 and from the series overall. When did Chloe learn the truth, and why did fans find it so cathartic?
Chloe learns the truth in one of the show's highest-rated episodes
Lucifer Season 3's original finale sees Chloe finally glimpsing Lucifer's devil face, forcing her to accept that everything he's told her about his identity is true. It's a jarring revelation that's dealt with further in season 4. However, the finale makes for a shocking and compelling addition to the series. That's not to mention Lucifer using his angel wings to protect the detective from Tom Welling's Cain — or fulfilling his promise to kill him.
With so much excitement, perhaps it's no surprise that Lucifer Season 3 Episode 24 snagged a 9.8 rating on IMDb. With so many of the series' episodes barely surpassing 9 stars, it's an impressive feat. So, what did viewers enjoy so much about "A Devil of My Word"?
With the final episodes of Lucifer Season 3 bringing the season — and at the time, the series — to a climax, "A Devil of My Word" ramped up the suspense surrounding Lucifer and Chloe's storyline. The installment itself was entertaining, but it also promised big things to look forward to once Netflix saved the show. As one IMDb reviewer put it:
"Between this episode and the previous one, I don't see how television could get much better. I hope FOX watched them and regretted their decision to cancel it. I hope it's the biggest regret of its career. The ending alone is worth 20 out of 10 stars. Thank you, Netflix, for recognizing Lucifer's value. Just wow."
Many reviews echoed similar sentiments, questioning how Fox could let go of this series just as it started getting interesting. Funnily enough, Fox did wind up airing two bonus episodes of Lucifer, which are now season 3's final installments. Unfortunately, neither lived up to the original finale's hype.
'Lucifer' Season 3 follows its best episode with its lowest-rated
Perhaps climactic moments like the end of "A Devil of My Word" are difficult to top because Lucifer Season 3 followed its highest-rated episode with its lowest. Of course, the final two chapters of the third season don't address the cliffhanger "A Devil of My Word" ends on. Instead, they delve into the past and an alternate universe. And while both are fun, fans no doubt found them somewhat disappointing after the finale.
Lucifer Season 3 Episode 25, "Boo Normal" received a 7.8 rating on IMDb, much lower than the two installments that came before. The episode focuses primarily on Ella (Aimee Garcia), and it's supposed to take place before the events of "A Devil of My Word." That shift left fans feeling lost and confused, especially when it came to the timeline.
One IMDb reviewer even felt that Fox should have left "Boo Normal" unaired:
"This was an episode that wasn't aired and probably shouldn't have been. I felt the plot was thin and had a weird feel and direction to it. They were probably best to have left this episode on the shelf."
With four more seasons in the books, "Boo Normal" doesn't stick out quite so much anymore. However, it's easy to see why fans might have been unhappy with it when it first aired.
All six seasons of Lucifer are currently available to stream on Netflix.