'Lucifer' Named Most-Streamed Show of 2021 Following Season 6 Debut on Netflix
Lucifer boasted a dedicated following from its early days on Fox, but the show's move to Netflix boosted its reach further. It seems plenty of people tuned in for the adventures of Tom Ellis' devil and his partner Chloe Decker (Lauren German) in 2021. In fact, Nielsen revealed that Lucifer was the most-streamed original series of the year, which is fitting considering season 6 debuted in September.
'Lucifer' was the most-streamed show of 2021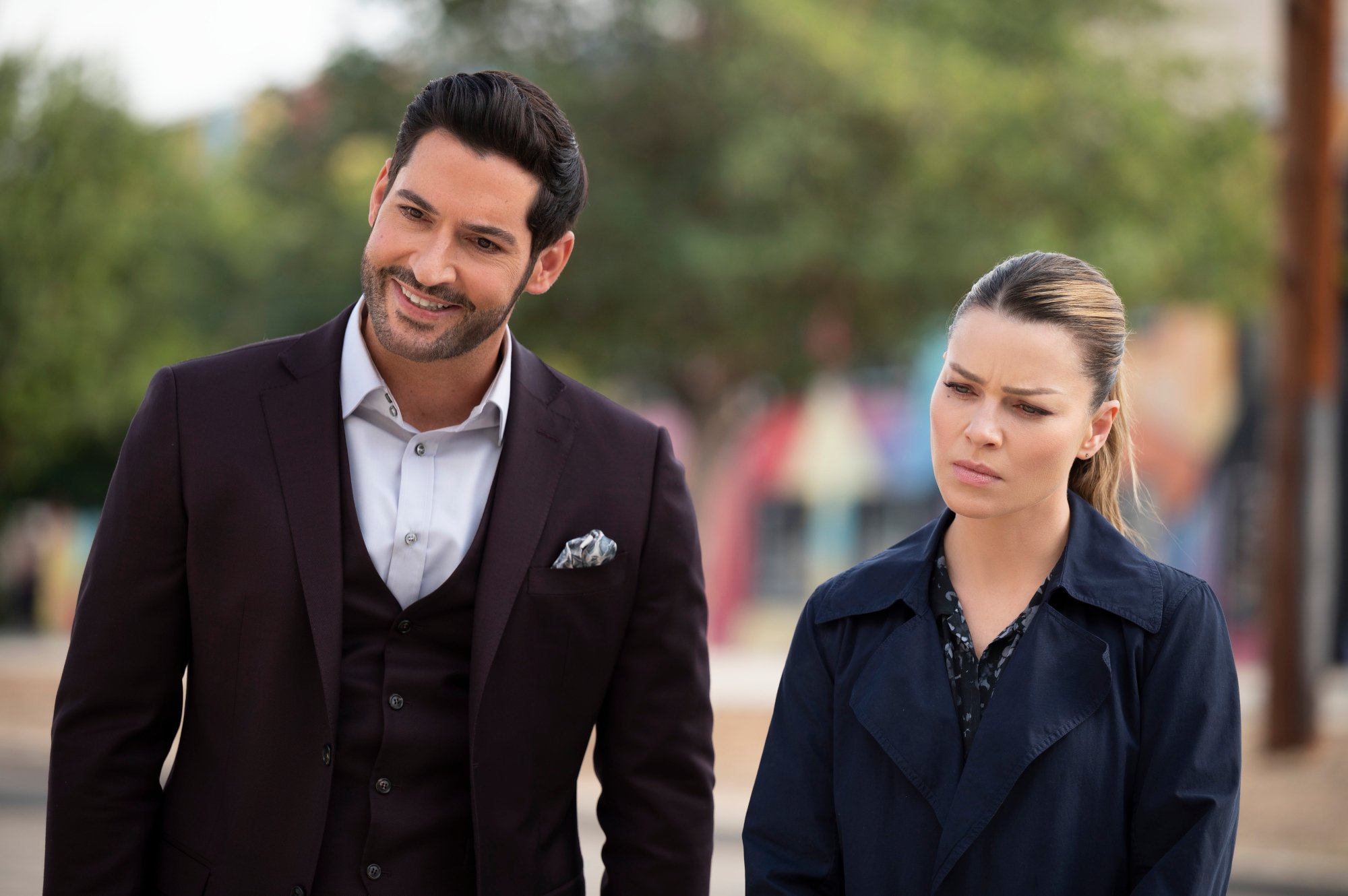 Nielsen released its streaming data for 2021, revealing which shows and movies dominated the streaming scene last year. Deadline reported on all three lists: top original streaming series, top acquired streaming series, and top movies. Lucifer is number one in the first category.
According to the outlet, the series racked up 18.3 billion streaming minutes last year. This data accounts for all 93 episodes of the show, including the recently released Lucifer Season 6.
And although there's no definitive reason for the increased interest in the Tom Ellis-led series in 2021, it's probably safe to assume season 6's arrival played a role. After all, the latest batch of episodes brought the beloved story to a bittersweet end.
'Lucifer' Season 6 concluded the show in September
Perhaps it's no surprise that Lucifer was the most-streamed show of 2021. The Netflix series accumulated plenty of hype as it approached its sixth and final season in September. It took its final bow following two near-cancellations, both of which saw fans coming together to save the show.
If that wasn't enough to pique viewers' interest, the fact that Lucifer was ending might have. Subscribers may have decided to binge the entire series in anticipation of its last season. And even those who already counted themselves fans could have chosen to rewatch the show ahead of its last hurrah.
Whatever the reason behind it, Lucifer made an impressive impact the year season 6 came out. It even beat some heavy hitters on Nielsen's streaming list.
What other series made Nielsen's list?
Outside of Lucifer, what other shows made Nielsen's original series list for 2021? Unsurprisingly, Squid Game fell right below Lucifer, with Deadline reporting that the South Korean drama accumulated 16.4 billion streaming minutes on Netflix.
In general, Netflix dominated Nielsen's rankings. The platform's popular series like The Great British Baking Show, Virgin River, Bridgerton, and You all made the top 10. In fact, with the exception of Hulu's The Handmaid's Tale, all original shows within Nielsen's top 10 came from Netflix.
Apple TV+ series Ted Lasso landed at number 12 on the list, while Disney+ series WandaVision was 14. All in all, Netflix's showing proved an impressive way to end the year. And the fact that Lucifer out-streamed so many widely discussed newer shows is a testament to its legacy.
All six seasons of Lucifer are currently streaming on Netflix.