'Lucifer': Netflix Releases Video of Everything They Can Tell Us About Season 6
Fans are on the edge of their seats waiting for Netflix's Season 6 of Lucifer that will premiere on September 10. The official trailer gave fans a tidbit of what is to come. But Netflix released a full-length video of everything they can tell fans about the new season. The video has a lot of juicy details that make waiting for Season 6 even harder. Fans get more information behind Rory's (Brianna Hildebrand) motives, Eve (Inbar Levi) and Maze's (Lesley-Ann Brandt) relationship, and where a certain evil twin angel is located.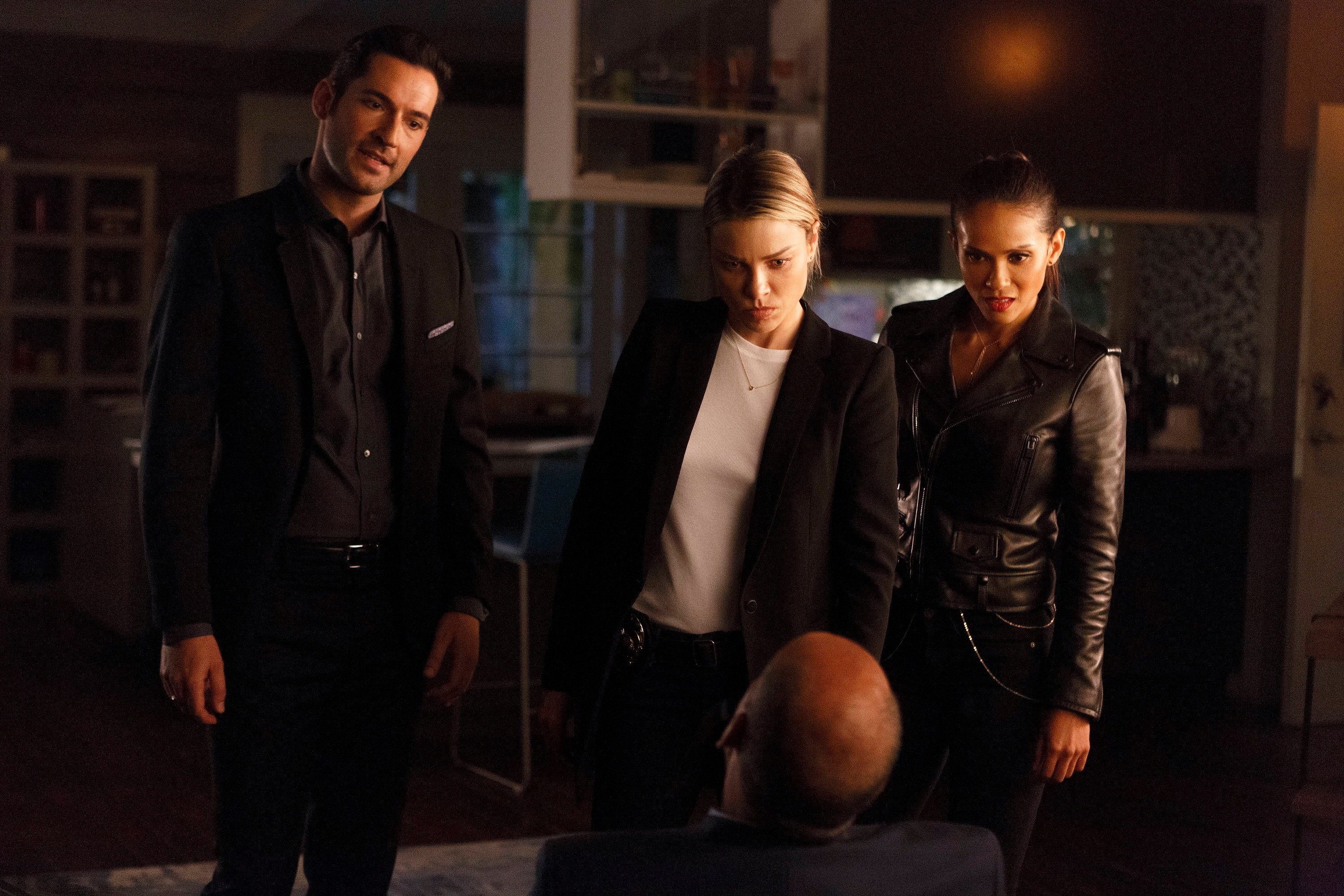 Where do the show's major relationships stand?
What drove Lucifer was the complicated relationship between Lucifer Morningstar (Tom Ellis) and Detective Chloe Decker (Lauren German). It took five seasons for the characters to admit their love for each other. Their relationship would not come easy as Lucifer becomes the new God. According to the Netflix video, Lucifer and Chloe are still in love and settling into their new lives.
Besides Chloe and Lucifer, Season 5b also brought back together Maze and Eve. Their relationship has been rocky from the start but decide they can not be without each other and rekindle their love. While Lucifer and Chloe are in love heaven, Maze and Eve are having some problems. The video shows Maze distraught over not wanting to go somewhere, to which Eve says, "you don't want to go to Hell?" Fans know that Eve and Maze were both in Hell, and Maze wanted to rule on the throne, but it seems like Maze has changed her mind.
Rory wants to rule Hell as Amenadiel is an officer in training
The Season 6 trailer gave a small introduction to a new foe for the main characters. Sitting on top of Lucifer's throne is his youngest sibling, Rory. The initial trailer shows off her blood-red wings and deep desire to destroy her brother. Netflix gives fans more insight into the character and who she crosses paths with. Rory is a rebellious angel who might turn against her brother to become the new devil. She even says, "Lucifer isn't the only one who likes to make deals." The video revealed another detail about Rory. Her blood-red wings also work as weapons as they eject sharp blades from its feathers.
Fans may have been wondering what Amenadiel (D.B. Woodside) is up to. In the prior season, Amenadiel showed an interest in becoming a police officer like Dan (Kevin Alejandro). He is doing just that as he sits in a police uniform at the precinct. He also happens to be talking to Dan. Netflix teased Dan does return, and Rory talks to him as well. But Netflix keeps their lips sealed on how Dan comes back despite his death in Season 5b.
Chloe has powers and Netflix unsuccessfully keeps certain details a secret about 'Lucifer'
RELATED: 'Lucifer': Tom Ellis Guesses the Fate of Lucifer's Corvette After Season 6
The Netflix video comically says they can not reveal everything about the new season because of a disclosure agreement. But they found ways around it to a point where fans can easily tell who is behind the blurred faces and beeped-out names. Fans theorized that Rory could be a shapeshifter and be posing as Chloe. In the video, Netflix states a certain someone (Chloe) has newfound powers she tests out on Maze.
The biggest "hidden secret" is where a certain evil twin archangel currently resides. While the scene blurs out the face, fans see a shirtless male with open wounds on his back where his wings used to be. He is scrubbing the floors in Hell. Fans can easily tell this character is none other than Michael (Tom Ellis).
In the finale of Season 5b, Lucifer grants his brother mercy despite causing chaos, a war, and hurting Chloe. As punishment, Lucifer uses the flaming sword to cut off Michael's wings. Fans were not given any information about what happens to him afterward. Netflix just revealed he is serving his time in Hell. Fans have a lot to look forward to. As Tom Ellis said, the show's finale season is bittersweet and will have fans in tears, according to ComicBook.