'Lucifer': Rory Is Not Who Fans Thought She Was in Season 6
Lucifer season 6 came with the most significant storyline shock of them all with the new angel, Rory (Brianna Hildebrand). Many believed she was Lucifer's (Tom Ellis) youngest sibling who wanted revenge based on the trailers. The theory could not have been farther from the truth. By the third episode of season 6, all fan theories and assumptions about the teen angel were proved wrong. Rory is still related to Lucifer by blood, but not the way fans thought she was meant to. The new Netflix season throws in a shocking twist that changes the fate of Lucifer and the other main characters.
[Spoiler alert: This article contains spoilers about Lucifer Season 6.]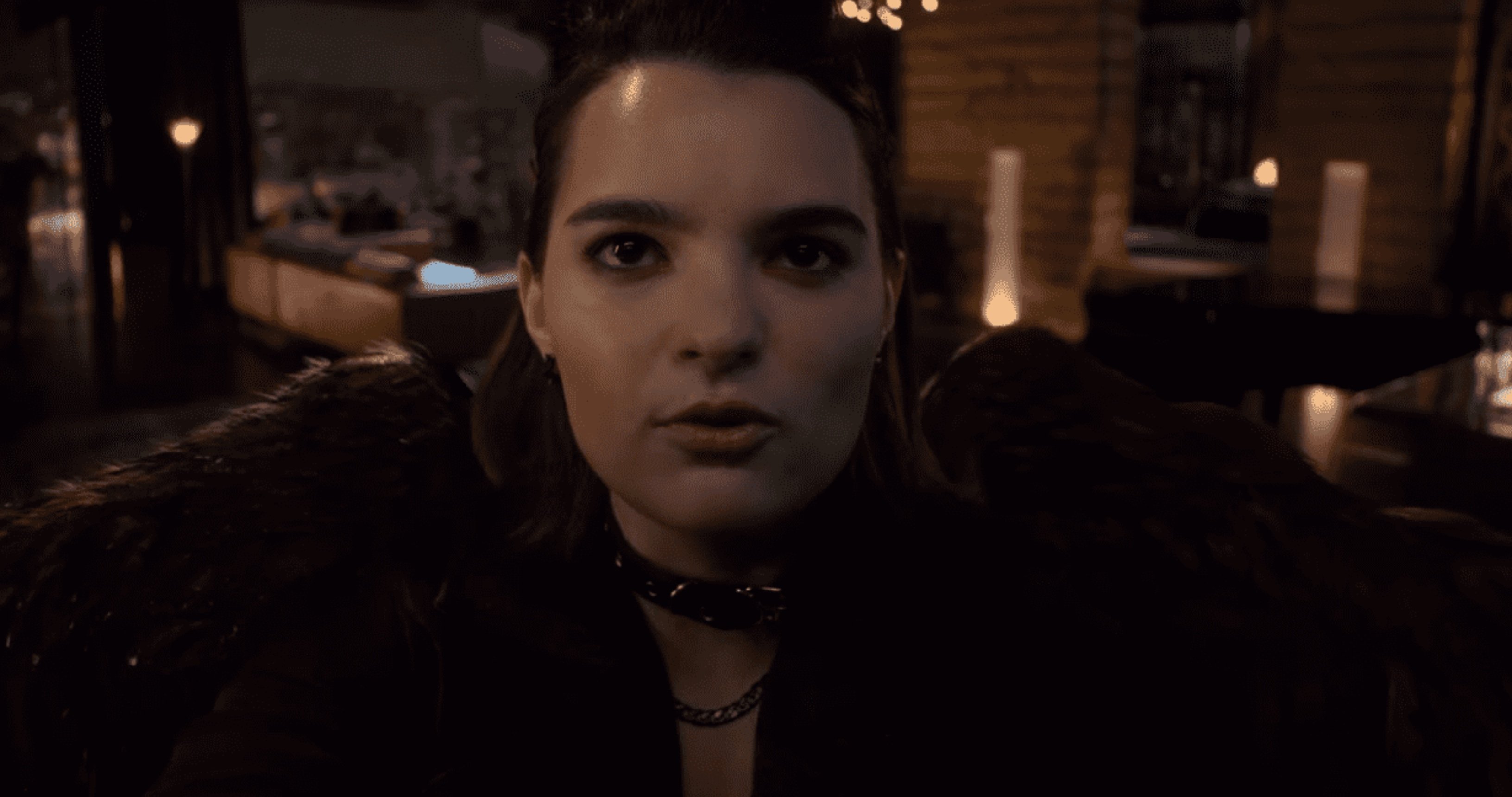 Who was Rory believed to be in 'Lucifer' Season 6?
When the first teaser trailer for season 6 premiered, it introduced Rory as a rebellious teen angel sitting on Lucifer's throne. Fans believed that Rory was Lucifer's youngest sibling who wanted to destroy him for becoming God and abandoning his evil person as the ruler of hell. It was even believed that Rory was going to betray Lucifer to get the throne.
The official trailer for the season added fuel to the fire and had fans coming up with new theories. Based on the trailer, fans assumed that Rory could have unique abilities and could shapeshift. Instead, Rory plays a much more significant and profound role than anyone could have imagined in the series's final season.
Rory is Lucifer's daughter
It did not take long for Lucifer to reveal who Rory really is. In the animated episode "Yabba Dabba Do Me," Lucifer returns home after discovering Dan (Kevin Alejandro) is no longer in hell. Dan tries to quickly warn him before Rory jumps through Dan to attack Lucifer. She uses her red wings made of razor-sharp feathers against him and says her speech about always hating him for what he did to her, and she can finally get her revenge. But Lucifer has no idea who she is.
Rory drops the big reveal that she is Lucifer's daughter, Aurora. She has resentment toward Lucifer for abandoning her before she was born. How is it possible that Lucifer has a daughter he did not know about? According to Screen Rant, Rory self-actualized the ability to time travel. The Rory fans are seeing in season 6 is the future version of the angel. She travels back in time to seek revenge against her father for leaving her.
Rory as Lucifer's daughter makes up the rest of Season 6
RELATED: 'Lucifer': What Needs to Happen Before the Series Ends
Just as fans expected, Rory's arrival is what drives the storyline for season 6. Lucifer can not comprehend how he fathered a child and much less abandoned it. He goes on his own investigation to figure out who his daughter's mother could be. Lucifer is unable to find his one-night stand that could have led to a child. At the end of the investigation, he tells Chloe the truth about Rory. In a turn of events, Rory appears at Chloe's apartment, embraces her, and calls her "Mom."
Rory is the half-angel daughter of Chloe and Lucifer from the future. According to Rory, she hated her father for abandoning her, and future Chloe always refused to tell her why. When her father refuses to appear for her during a significant moment in Rory's life, her anger leads her to time travel.
Rory also reveals Lucifer will vanish at a crossroads at an intersection in Van Nuys in three weeks. Lucifer concludes that someone must have murdered him at the specific location. Lucifer and Chloe are on the case to uncover who it could possibly be and keep the flaming sword out of their reach.
Where have fans seen Brianna Hildebrand before?
RELATED: 'Lucifer' Season 6 Finale Will Be 'Bittersweet,' According to Tom Ellis and Lauren German
Actor Brianna Hildebrand is a treat as Rory in Lucifer. Fans of the series might recognize the actor from somewhere else. Hildebrand is more widely known for her role as Negasonic Teenage Warhead in Deadpool with Ryan Reynolds. She reprised her role in the 2018 sequel. In 2019, she played the role of Brynn in the John Cena family comedy movie Playing with Fire.
When it comes to the small-screen, Hildebrand has a few roles under her belt. For 10 episodes, she played the role of Verity in the supernatural-horror series, The Exorcist. Before playing the half-angel in Lucifer, she played Elodie Davis in the 2019 teen drama, Trinkets.