'Lucifer' Season 5 Update: God is Coming
Lucifer fans have been tossing out theories and wishes for season five since the renewal was announced last year, and the show's cast and crew have been kind enough to share tidbits of what's to come. Netflix still hasn't shared the release date for the first half of the final season, but in the meantime, viewers can rest assured that the plot is thickening for the last round.
Lucifer may be back on duty in Hell, but there's someone who could help change his predicament.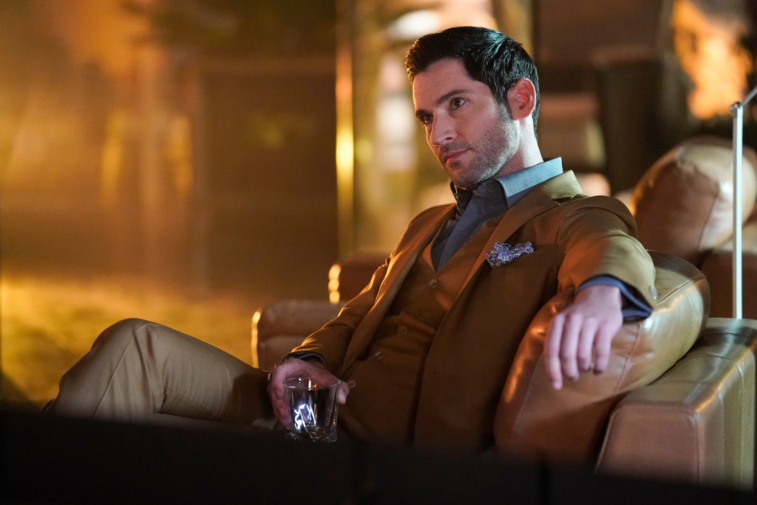 Guess who's showing up in Lucifer's world?
There's one being who fans have been wanting to see for the past few seasons, and it's none other than G-O-D. You know Luci has serious daddy issues, and this is the perfect time for Papa's long-awaited arrival. What took him so long?
According to Entertainment Weekly, the character will appear throughout the season and fans will see him interact with both his sons, Lucifer and Amenadiel. Dennis Haysbert will be taking on the fatherly role, someone who co-showrunner Joe Henderson said was his top choice. We like it too.
Haysbert, who's a seasoned actor known for 24, The Unit, the Allstate man, and a long list of other film and television roles, was down for the part thanks to D.B. Woodside, his former 24 co-star.  He told EW:
"Every time I see D.B., there's always this fondness and this connection…We worked on a show that was arguably one of the best shows ever produced in television, so you're going to have a kind of camaraderie. I don't know how I went from brothers to father. We're celestial. We can do that."
God's appearance is bound to lead to father-son friction, sibling rivalry, and perhaps some weird interventions when it comes to Luci's fate and Amenadiel's baby, but we're here for it.
A number of new characters will be introduced on 'Lucifer'
As shared from the Lucifer writers' room Twitter account, production on season five began in September 2019. At least half of the 16-episode final installment has been filmed already and fans will get to see some new faces. Actors such as David Figlioli, Eddie Flake, Brianne Davis, and Matt Gerald will appear in season five.
There will be new criminals, detectives, demons, and perhaps angels too in the final season where viewers will see Lucifer navigate life in the underworld and life on Earth. Now that it's been confirmed God is coming aboard, maybe fans will also see another wish list character show up: Maze's mom Lilith.
Lucifer season 5 will grant fans more of this
One thing that is promised from the cast and co-showrunner, Ildy Modrovich, is that there will be lots and lots of Deckerstar moments. That should quell any fears about Chloe and Lucifer being star-crossed, long-distance lovers for the majority of the show. Will they finally get their happily ever after?
Tom Ellis teased that they will wind up with some version of one, but that may or may not include a wedding. Wouldn't it be something if Luci's father acted as the officiant? Season five of Lucifer will arrive later this year on Netflix.