'Lucifer' Season 6 Black Lives Matter Episode Will Not Come From 'A Preachy Place,' Says Show Boss
In its final season, 'Lucifer' will touch on the Black Lives Matter Movement from the perspective of a cop show. Here's what the creative team has planned.
From angels to deities to the Prince of Darkness, Lucifer is a fantasy series that is deliciously addictive. But in season 6, the show will explore something that is remarkably relevant to the real world. An episode of Lucifer will touch on the Black Lives Matter Movement. Here's what we know so far.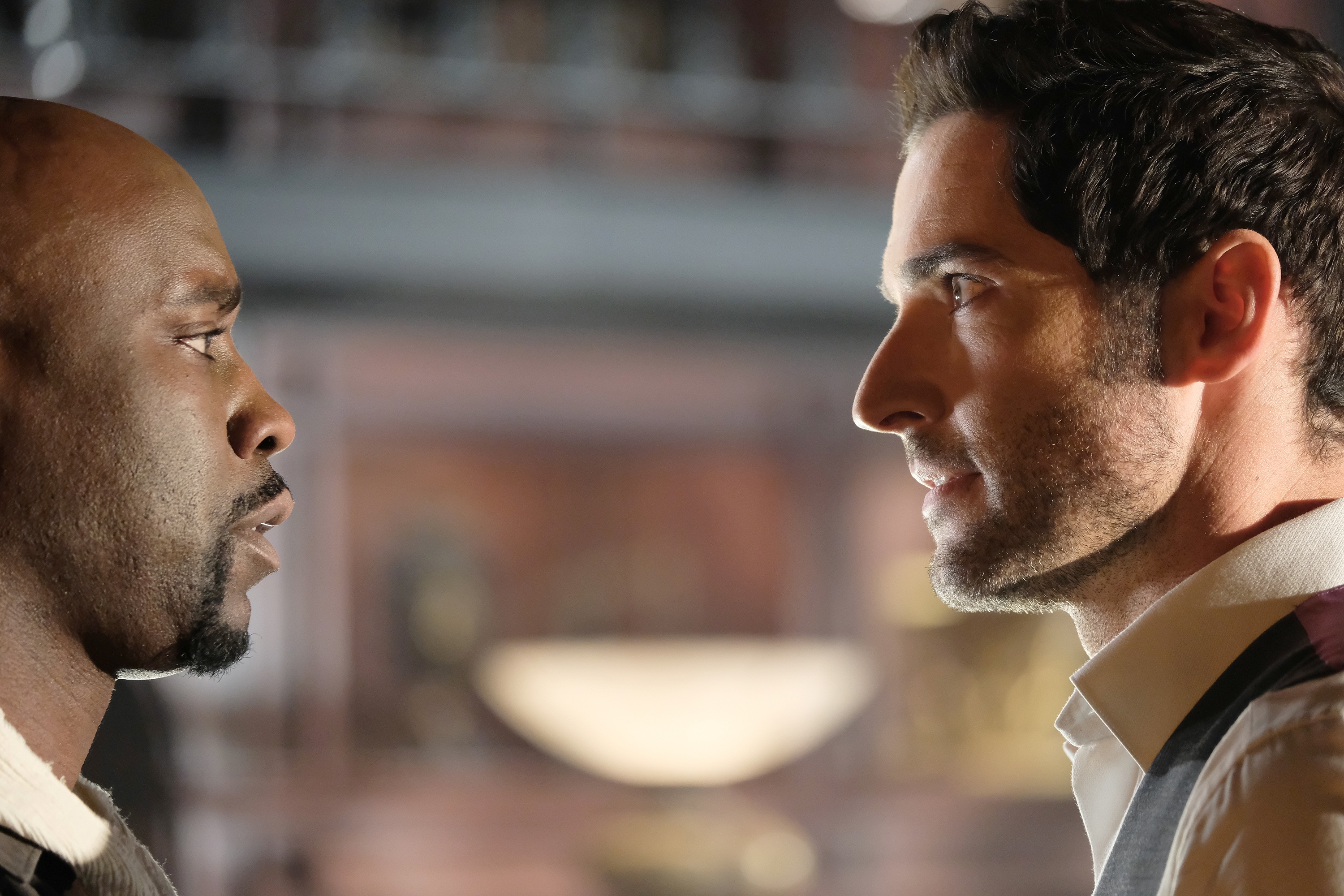 The creative minds behind 'Lucifer' want to address 'systemic issues of the police department'
Lucifer executive producer and showrunner Ildy Modrovich spoke with Entertainment Tonight about a very special sixth season episode that will revolve around the Black Lives Matter Movement. The creative lead acknowledged that while Lucifer may be a fantasy, it is also a cop show in an era when police departments are under scrutiny for glaring issues. 
She told ET this about the reason for including the episode in Lucifer's final season. "When we got back to the [writers] room, we started looking at the fact that we're a cop show and in what ways have we contributed or not addressed the systemic issues of the police department. And we decided we wanted to speak to it. So, we're actually doing a story that speaks directly to it, and we're super excited about it."
'Lucifer' showrunner Ildy Modrovich says the Black Lives Matter episode won't be 'preachy'
During her interview with ET, Modrovich, who is writing the episode, admitted, "I feel nervous about it because I want to get it right." About the approach, she said the story will "go at it through our characters' eyes from an emotional place and not a preachy place." Modrovich also aims "to really look at the situation socially, emotionally, and have it resonate on a deeper level than just words or rhetoric."
Tonally speaking, Lucifer has been hitting the right notes since its premiere, as evidenced by the warm reception from critics and fans. The show boasts a Fresh Rating and a positive Audience Score on Rotten Tomatoes due, in part, to the unapologetic authenticity of the characters.
Sure, it's a quirky story rooted in fantasy, but the emotional stakes feel very real as fans watch the characters grow, evolve, love, learn, and share their journeys. If the final season of Lucifer follows suit, the very relevant Black Live Matter-themed episode has the potential to become a key piece of Lucifer's — dare we say redemptive — story arc.
Fans will have to wait a while for the highly anticipated episode
The first eight episodes of Lucifer's 16-episode season 5 drops on Aug. 21 on Netflix. There is no official airdate for the back half of season 5 yet. So, fans itching to know when to expect Lucifer's farewell season will have to sit tight. Luckily, the writers have stories cooking for season 6 already, but a production date is still pending. Meanwhile, Luci-lovers can relive the first four seasons currently streaming on Netflix.
Follow Erika Delgado on Twitter.