'Lucifer': Season 6 Has a 'Bones' Actor Cameo and References To the Crime Series
Lucifer (Tom Ellis) has been on Earth long enough to have binge-watched many popular crime series. A running gag in the Netflix series, Lucifer, are the references to another hit FOX crime drama, Bones. The procedural crime-drama aired in 2005 and ran for a total of 17 seasons. Bones was initially referenced in season 3 of Lucifer after Lucifer goes off the deep end and binge-watches the entire 12 seasons at once. Season 6 of Lucifer brings back the show references in a much more futuristic sense and even includes a cameo from one of the main cast members of Bones.
[Spoiler alert: This article contains spoilers about Lucifer Season 6.]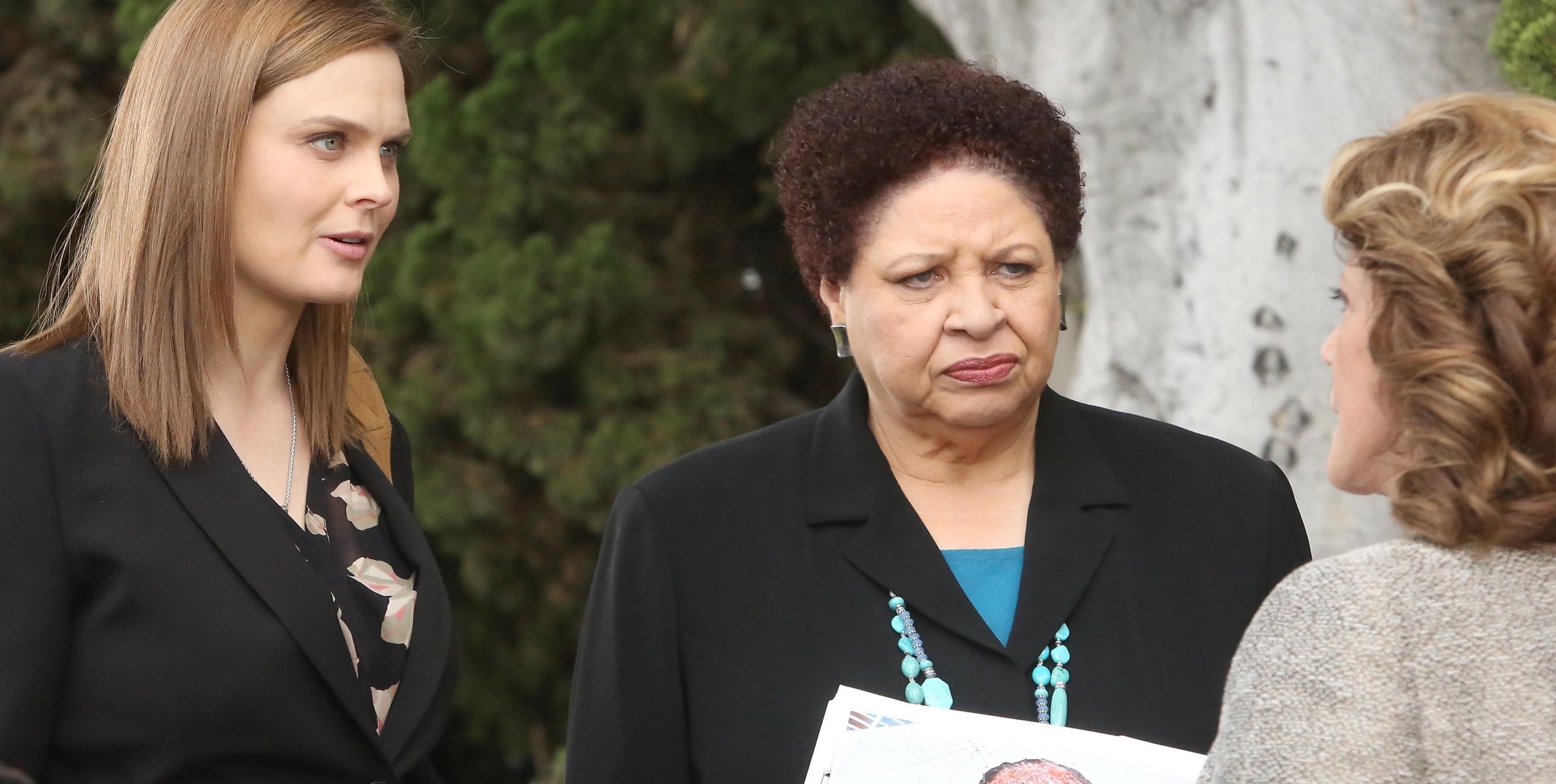 Lucifer refers to Chloe as 'Bones' in Season 3 as the creators fought to include original show clips
In season 3 of Lucifer, the ruler of hell is going through a rough patch and finds himself uplifted by watching the FOX series Bones. Lucifer becomes so invested in the characters and criminal cases that he interweaves the show into his daily life. At some point, he even calls Chloe (Lauren German) Bones how Seeley Booth (David Boreanaz) does with Temperance Brennan (Emily Deschanel). In episode 20 of the season, Lucifer and Chloe are after a possible suspect.
Lucifer starts to detail facts about a case that has nothing to do with their investigation when they locate the perp. Chloe quickly realizes he is recounting an episode of Bones. He remembers episode 6 of season 3, to be precise. Lucifer producer Joe Henderson explains fighting tooth and nail to get Bones clips included in the episode. "It was the weirdest fight I've ever picked, where I was calling people up like, 'I need Bones, I need Bones!' They were like, 'Why?,' and I explained that 'it's an arbitrary joke, but it's amazing!" said Henderson for TVLine. The Bones crossover only intensified in season 6 by including an original cast member for one episode.
Actor Patricia Belcher makes her debut in 'Lucifer'
RELATED: 'Lucifer': Season 6 Brought in HBO Max's 'Harley Quinn' Team for Animated Episode
Part of the amazing cast that made up Bones was actor Patricia Belcher. She played the role of Caroline Julian, a federal prosecutor that works with the U.S. Attorney's office and a close ally to Temperance and the scientists at the Jeffersonian. Fans came to love Belcher's portrayal of the spitfire and loyal character who loved to say "Mon Cheri." Belcher played the role of Caroline until season 11 of Bones.
In Lucifer season 6, episode 6, "A Lot Dirtier Than That," Belcher makes her debut as a supporting character. In the episode, Amenadiel (D.B. Woodside) takes matters into his own hands. The lead detective on a case was the one responsible for the death of his friend in a prior season. Suspecting the case has faulty evidence, Amenadiel takes it upon himself to investigate the truth and questions the victim's nosy neighbor, Loretta (Belcher).
Bones fans easily spotted the actor in her supporting role. They rejoiced that the series' creators paid an even bigger homage to the series. Season 6 of Lucifer made another reference to the show with a possible futuristic spinoff.
Lucifer and Rory bond over 'Bones' as actor Kevin Alejandro also appeared in the crime series
RELATED: 'Lucifer' Season 6 Finale Will Be 'Bittersweet,' According to Tom Ellis and Lauren German
Like father, like daughter as season 6 of the Netflix series shared a heartwarming moment between Lucifer and Rory (Brianna Hildebrand). By episode nine, Rory is already revealed to be Lucifer and Chloe's daughter from the future. Lucifer has trouble bonding and winning over his daughter, who has resentment toward him. In the episode, the two characters surprisingly bond over one common interest.
In "Goodbye, Lucifer," Lucifer and Rory have a father-daughter day bonding. Lucifer's last activity is introducing his daughter to what he calls "the best TV show you have ever seen." Rory is surprised that he is talking about the original series. She reveals the spinoff version from her time is way better. While surprised, Lucifer wants to know everything. Rory explains it is about Booth and Brennan's cyborg FBI agent daughter and goes into a rousing discussion. "[For the final season] we were looking for callbacks, and the idea that Lucifer found this passion in his life, and his daughter carries it on, is weirdly beautiful," explains Henderson.
Lucifans took to Reddit to point out another surprising connection to Bones. A Redditor was watching Bones when stumbling upon Kevin Alejandro, who plays Dan Espinoza in Lucifer. In season 6, episode 23, Alejandro appeared as a minor character named Hercules Maldonado.