'Lucifer': Season 6 Brought in HBO Max's 'Harley Quinn' Team for Animated Episode
Lucifer will debut its sixth and final season on Netflix in September. The main characters' stories come to a close as Lucifer (Tom Ellis) gets what he always wanted – to become God. There is a fun teaser of an animated episode in the show's trailer for the final season. Lucifer executive producer Joe Henderson reveals the talented team for the animated series, Harley Quinn, helped create the episode entitled "Yabba Dabba Do Me."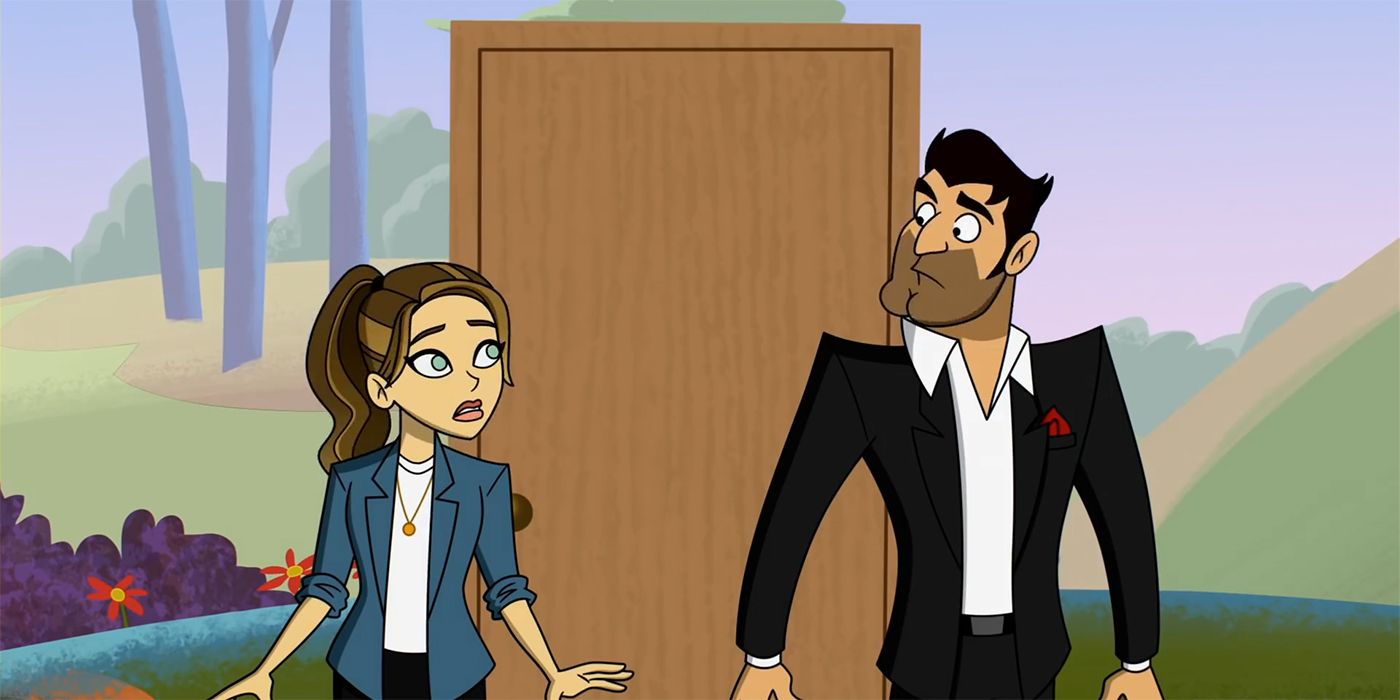 Sixth season teases a new villain and return of one major character
Netflix released the official trailer for Season 6 of Lucifer with some fun and jaw-dropping surprises in store for fans. The season takes place shortly after Lucifer wins the battle against his fellow angel siblings and becomes the new ruler of heaven. But the new trailer shows Lucifer hesitating to commit to his new role.
There is also a new villain sitting on the throne in Hell. Fans are introduced to Rory (Brianna Hildebrand), Lucifer's rebellious younger sister. Unlike her other siblings, Rory is hellbent on destroying her older brother. She feels betrayed by Lucifer's new good persona. With Rory, the main characters' are in for even more chaos. The new season also brings back Dan Espinoza (Kevin Alejandro), who met his end in Season 5.
'Harley Quinn' team developed special animated episode
RELATED: 'Lucifer' Season 6: Tom Ellis Instagram Post Drives New Fan Theory
The Season 6 trailer gave fans a small tidbit of its special animated episode. The teaser shows Chloe Decker (Laura German) and Lucifer going through a door in Hell and entering into a cartoon-style alternate reality. Fans may have noticed the scene has a similar vibe to Scooby-Doo and is titled "Yabba Dabba Do Me."
According to Collider, Henderson revealed the talented team of HBO Max's Harley Quinn series is behind the special episode. Henderson explains he has always wanted to make an animated episode for the series but never thought it could happen. He adds that his wish became a reality because of the pandemic. The show's creators and producers looked to have fewer days on set, and the animated episode was an excellent opportunity.
Henderson needed an equally chaotic and excellent team to execute the animated episode. Harley Quinn's supervising producer Jennifer Coyle and their team of animators took care of the actual animation process for the episode. Henderson explains, "We got super lucky because we had this just incredibly lucky window of time where you have these animators who can just bring so much humanity to cartoons. And so it was just this wonderful confluence."
'Lucifer' has done special episodes in the past
RELATED: 'Lucifer' Season 6: The Writers 'Already Know How It's Going to End,' Says Amenadiel Portrayer DB Woodside
The upcoming animated episode will join the list of other special episodes done before by the series. While not animated, there have been episodes invovling choregraphed dance numbers. In Seaon 4 episode 10, it opens with Lucifer at Lux before it transitions into a dance routine at the precinct. The same occurs in Season 3 but with a cabaret theme.
Season 5 held more than one special episode that fans loved. In episode four of the season, Lucifer and Chloe are transported into a black and white storyline about Lucifer's relationship with Maze's (Lesley-Ann Brandt) mother Lilith. In the second half of the season, Lucifer, Chloe and the other characters find themselves being forced to partake in a musical style scenario while investigating a crime scene.