'Lucifer' Season 6 Finale Will Be 'Bittersweet,' According to Tom Ellis and Lauren German
It's the end of days for Lucifer. The devilish TV series will return to Netflix on Friday, Sept. 10, with its final season, closing out five years of drama, romance, and comedy. Little is known about the events of Lucifer Season 6, but based on comments from Tom Ellis and Lauren German, it sounds like it's going to be emotional.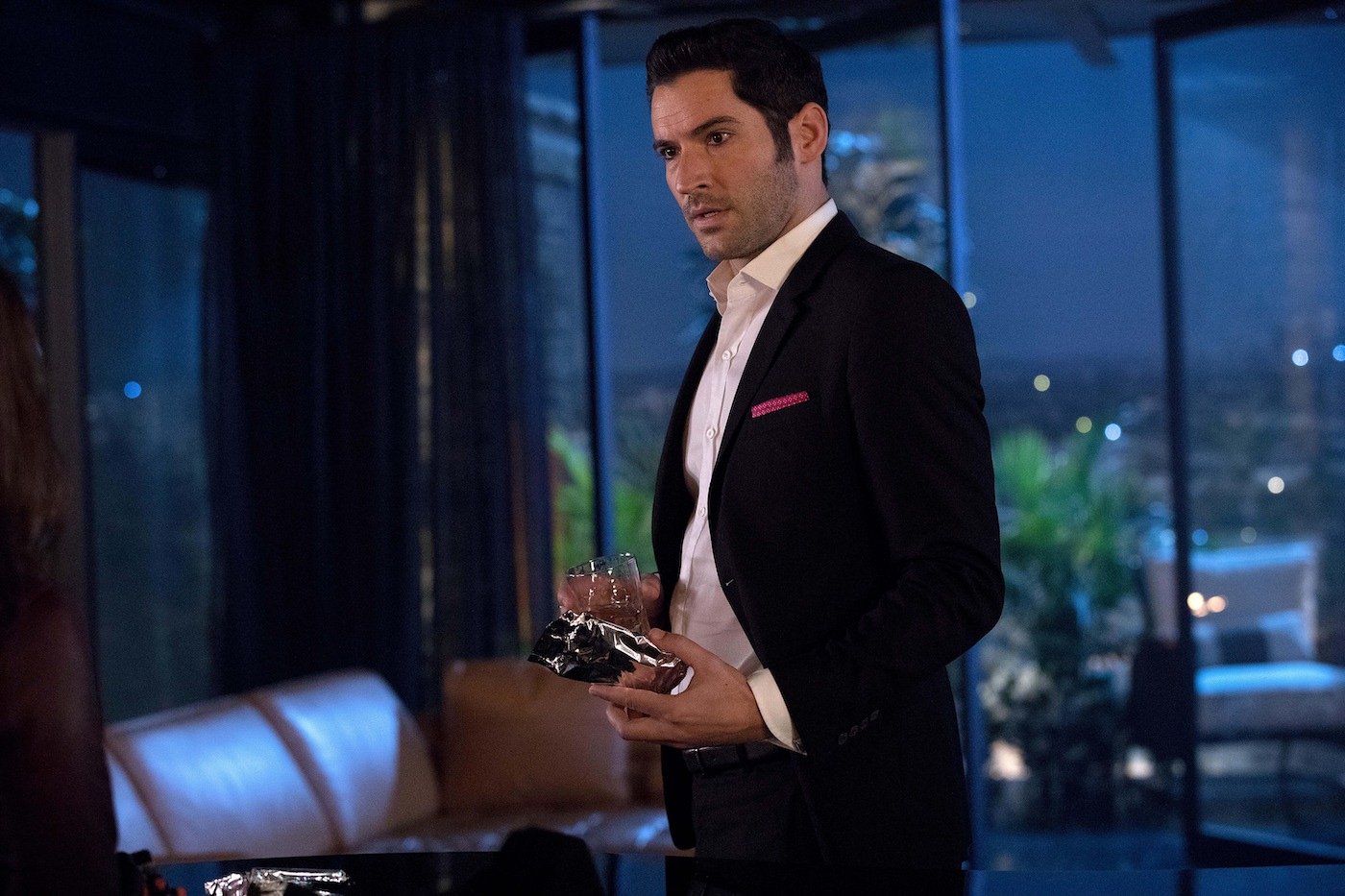 The finale of 'Lucifer' Season 5 was intense
In the last season of Lucifer, God came to Earth trying to heal his relationship with Lucifer and Amenadiel. He also revealed his wish to retire. Lucifer and Michael, both wanting to succeed him, began to fight over his throne. The situation became heated, and Michael wound up killing Chloe Decker. Lucifer was able to save her by sacrificing himself and, as a result of his selflessness, was picked to be the new God.
Writer Chris Rafferty said in an interview that the next season will focus on Lucifer as he tries to find his footing in that new role.
"There's never been a transition of God's power to a new God before," he explained. "In the Season 5 finale, you see a lot of confusion amongst all the angels as to how exactly it all works – no one really knows. So our characters still have a few things to figure out, including getting to the truth of what it is they truly desire."
RELATED: 'Lucifer' Star Kevin Alejandro Drops Hints About Season 6
The series finale of 'Lucifer' will have viewers on an emotional rollercoaster
In a joint interview with TVLine, Ellis and German shared their thoughts on the final season. Ellis, who plays Lucifer Morningstar, described it as "a fitting goodbye" that "leans into everything we've earned up to this moment."
German (Chloe Decker) added that it'd find "Chloe and Lucifer really being a team, and there for each other as a couple," instead of having that usual "push and pull" between them.
It all leads up to a finale that both describe as bittersweet.
"I hope that they'll be crying, I really hope they'll be sobbing," Ellis told the outlet. "And then I hope that their hearts will be filled with joy at the same time."
German agreed. "'Bittersweet' is a great term for the ending," she said, "I think ultimately they'll get what they want to see."
RELATED: 'Lucifer' Season 6 Will Have a Tiny Time Jump and OG Bad Guy
What's next for Tom Ellis and Lauren German
As Lucifer comes to an end, the actors are looking forward to the future. German told ABC News she feels it's a great time to end the show and "go and do other things."
"All of us are just so fond of the show and working on it," Ellis added. "But I think at the same time, you know, six years of doing something is a blessing, and you kind of feel like you want to go off and do other things. Certainly as a creative soul, you want to play other characters."
But for now, catch them on Lucifer Season 6. Remember, it drops on Sept. 10.