'Lucifer' Star Lesley-Ann Brandt Posts a Powerful Tribute to the 'Black Women of the DC TV Universe'
Lesley-Ann Brandt brilliantly portrays the fierce demon Mazikeen on Lucifer. And in a recent Instagram post, the actress paid a powerful tribute to the black women of DC TV, calling them her sisters and her tribe.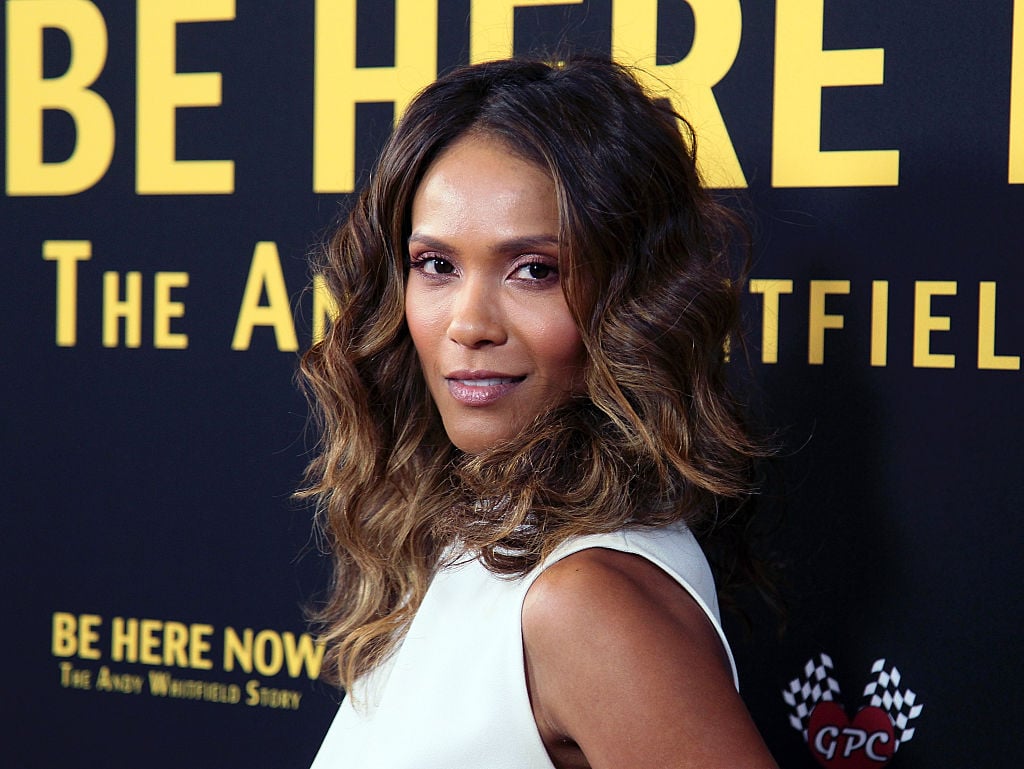 Lesley-Ann Brandt plays a DC character on 'Lucifer'
For four seasons, Brandt has taken on the role of Mazikeen, aka Maze on the FOX/Netflix series, Lucifer.  Her character was created by Neil Gaiman and Kelley Jones for DC Comics, and was first introduced in Sandman Vol. 2 #22 in 1990. The character then went on to appear in the DC comic book series, Lucifer. 
In the DC Comics and the TV series, Mazikeen is a powerful and loyal ally of Lucifer Morningstar (Tom Ellis). And as Maze, Brandt is often featured in scenes as a skilled fighter with a fascination for weapons. 
Lucifer was on FOX for three seasons before it was canceled. But when fans demanded the show return, Netflix swooped in to bring it back for Season 4. The streamer is expected to release a 16-episode fifth season in the near future, but an official premiere date has yet to be announced.
She's been vocal about social justice
With protests demanding an end to police brutality, racism, and justice for George Floyd — the unarmed black man killed in police custody on May 25 in Minneapolis — Brandt and her Lucifer co-stars have taken to social media to share their support. Brandt recently opened up about her own experiences with racism, as well as her parents' life in their home country of South Africa.
"My father told about the rage and pain he walked around with inside as a young man living in apartheid in South Africa," she wrote in a May 30 tweet. "To understand what's happening , you must understand the pain."
On June 4, Brandt posted an old picture of her parents on Twitter. In the post, she revealed how current injustices are forcing them to remember the horrendous South African apartheid.
"And I want to acknowledge my parents," she wrote in the tweet. "Who through what's happening here in the US, are reliving their own trauma from apartheid in South Africa. They shared experiences with me I can't share publicly Broken heart We've cried. Thank you for fighting for me all those years ago."
Brandt shares a powerful tribute on Instagram
In a June 4 Instagram post, Brandt shared a powerful picture of eight black actresses, including herself, who currently portray DC characters on TV.  The photo features Candice Patton who plays Iris West on The Flash; Meagan Tandy from Batwoman; Azie Tesfai of Supergirl; Vanessa Morgan who portrays Toni Topaz on Riverdale; Anna Diop from Titans and Legends of Tomorrow: Ashleigh Muray from Katy Keene; and Nafessa Williams, who stars on Black Lightning.
"Women are conditioned to see each other as competition," Brandt captioned the photo collage. "I've never subscribed to that. These past few weeks, I've leaned into these beautiful queens. We make up the black women of the DCTV universe. I have never been prouder to call these beauties my sisters, my tribe. Thank you."
Many of the actresses who are tagged in the post, including Patton and Tandy, commented with supportive emojis and hearts.