What is 'Lucifer' Star Rachael Harris' Net Worth?
Rachael Harris may not be the leading lady of Lucifer, but she quickly became a fan-favorite for her role as Dr. Linda Martin on the popular Netflix series. Many may recognize Harris from previous roles since she's been so prolific in film and TV for decades. Often a supporting character actress, Harris has built up quite a large net worth for herself over the years grinding out a living as a working actor. While her recent appearances in some extremely successful shows may be getting more viewers to notice her, she's certainly not a rookie to Hollywood.
How did Rachael Harris get started with her acting career?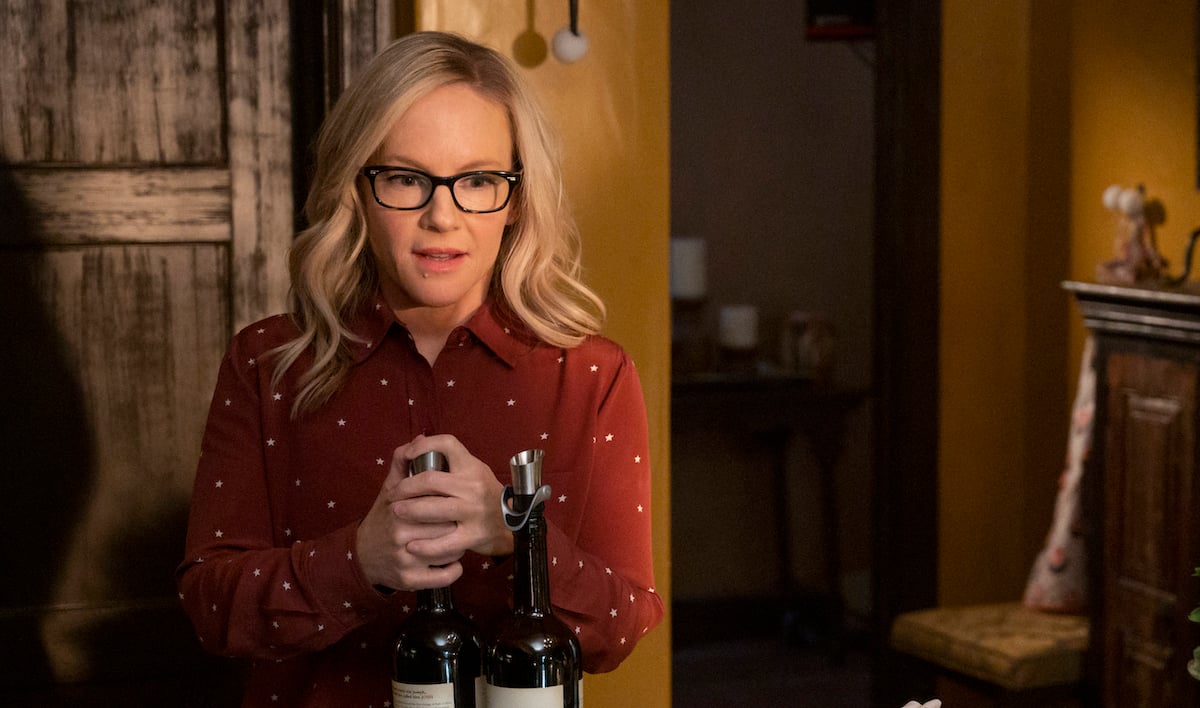 Rachael Harris graduated from Otterbein College near her hometown of Worthington, Ohio, with a fine arts degree in 1989, then dove headfirst into acting according to IMDb. She joined The Groundlings, an improvisational theater troupe based in Los Angeles, and began honing her craft in comedy and character study.
Her career took off fast and within a few years, she was doing small, but regular parts in popular TV shows like Star Trek: Voyager, and Sister, Sister. She would continue to grind out part after part over the next 30 years. Never hogging the limelight and taking title rolls, but enjoying supporting roles that gave her a chance to work her comedy chops. With over 500 credits listed on IMDb, she's certainly worked hard to earn her money and appeared on some of the most legendary TV shows in history, like Friends, Frasier, and Curb Your Enthusiasm.
What is Rachael Harris' net worth?
With more than 30 years under her belt as a popular character actress, Harris has certainly put her time in with Hollywood. While she may not have the absolute heights of fame due to the roles she tends to take on, she's definitely made her fortune over the years. Mostly from her acting work, Harris has a net worth today of around $4 million according to Celebritynetworth.com.
Most of this is from her extensive acting work over the years, but she's also made a little money investing in real estate here and there. Along with former husband Christian Hebel, she recently listed her home in Studio City for sale at a $2.3 million price tag. She also owns a New York City apartment purchased in 2014 for $1.7 million.
Rachael Harris rose to prominence on 'Suits' and 'Lucifer'
Harris has spent most of her life as an appreciated but low-profile character actress in comedic roles. It wouldn't be until her recent roles on Suits and Lucifer though that many viewers would begin to recognize her for something other than her trademark glasses.
Her role as Sheila in Suits gave audiences a chance to appreciate the character she had crafted a bit more perhaps than some of her previous roles. Over the course of the 25 episodes her character appeared in, the actress became one of the highlights each week for fans. Across multiple years of the show, Sheila developed into an extremely complicated character with a very complex relationship with Louis Litt.
When it was announced that Harris would be appearing in Lucifer, fans were ecstatic to see more from the actress. This show offered a lot more of a chance to develop a character, as Dr. Linda Martin appears in nearly every episode. Lucifer's unique tone that's both morbid and whimsical gives her the chance to embrace the awkward comedy that she cut her teeth on, as well as her more dramatic abilities.
Though the show seemed to come to a crashing halt when it was canceled by Fox after the third season, Netflix saved the day with a fourth and fifth season and soon-to-be final sixth installment. It seemed like Harris' long-overdue path to household recognition was going to get quashed early — but thanks to Netflix, fans now have the opportunity to see how Harris' character and the rest of the Lucifer characters all wrap up.