'Lucifer' Star Seemingly Confirms Season 6 is Really Happening
Is this a sign that 'Lucifer' season 6 is definitely happening?
Without a premiere date to keep the flames burning, Lucifer fans are clinging to any piece of news about the series' season five debut. There's so much to look forward to in the "last" installment that any hints or chatter whatsoever about the show will make the rounds online.
Right now, some of that chatter revolves around a rumored sixth season and whether it's a go at Netflix. Fans believe they've unearthed good news from one of the show's stars.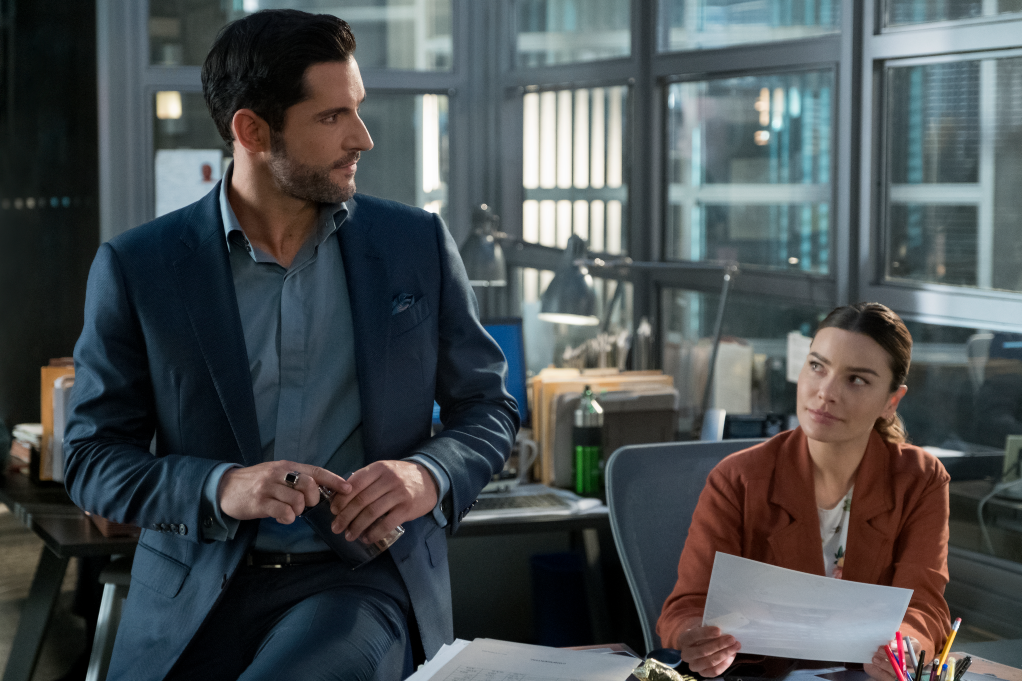 Why it sounds like season 6 is greenlit
For weeks, it's been up in the air about whether Warner Bros. and Netflix have ironed out a deal for a sixth season. Deadline reported Lucifer showrunners Ildy Modrovich and Joe Henderson were in, as is Tom Ellis.
No official word has come from either studio, but Redditors found an Instagram Live video of actress Rachael Harris possibly spilling some beans. In it, she answers a fan question about the show, saying, "We have Lucifer season five, we're getting ready to do season six."
Oops! Did Linda mean to do that? Short, sweet, and to the point, the video is not available any longer, but it has Lucifans all kinds of excited.
What's been confirmed for 'Lucifer'
As mentioned, Deadline confirmed that the two networks were in talks about another renewal. TV Line reported Tom Ellis inked a new contract to stay on for a possible season six.
Depending on new contractual agreements, the Lucifer team's willingness to keep it up, and the direction of the world's current health crisis, production may begin in the fall.
So far, viewers can anticipate meeting a bevy of fresh characters, a noire musical episode, and some role-switching for season five, but there is room for the story to continue beyond the series finale.
Lesley-Ann Brandt gives update on 'Lucifer' status
Brandt spent some time speaking with Entertainment Tonight's Katie Krause about Lucifer about the halt on Hollywood productions amid the coronavirus pandemic. She also touched on the future of the series.
She said season five is "99%" complete and added that if Netflix decides to drop the first half as planned this summer, then eight episodes are ready. However, Brandt says she has no idea about a concrete release date.
Fans can expect to see scenes with all the main characters together. As far as season six, Brandt knows about the rumors and can't confirm, but did say the series finale ends on a huge cliffhanger. She is also game to continue with the show after season five.
For now, things are on hold
As we all know, the pandemic has everything shut down, including the majority of the entertainment world.
Lucifer co-showrunner Modrovich has been posting photos from behind the scenes and adding notes about social distancing. Ellis has been doing the same on his Instagram account, encouraging everyone to stay in.  
Netflix continues to drop new content on the platform but the company is actively assisting unemployed workers with a coronavirus relief fund. Battling this emergency is, of course, the priority right now. Fans will continue to wait on more Lucifer details.