'Lucifer' Star Tom Ellis Shared a Sneak Peek of the Musical Episode Featuring Music From Queen
There's plenty of buzz surrounding the highly anticipated musical episode of Lucifer. With that in mind, the star of the show, Tom Ellis, teased fans with a sneak peek on Twitter. [Spoiler warning: This article contains details about Lucifer Season 5.]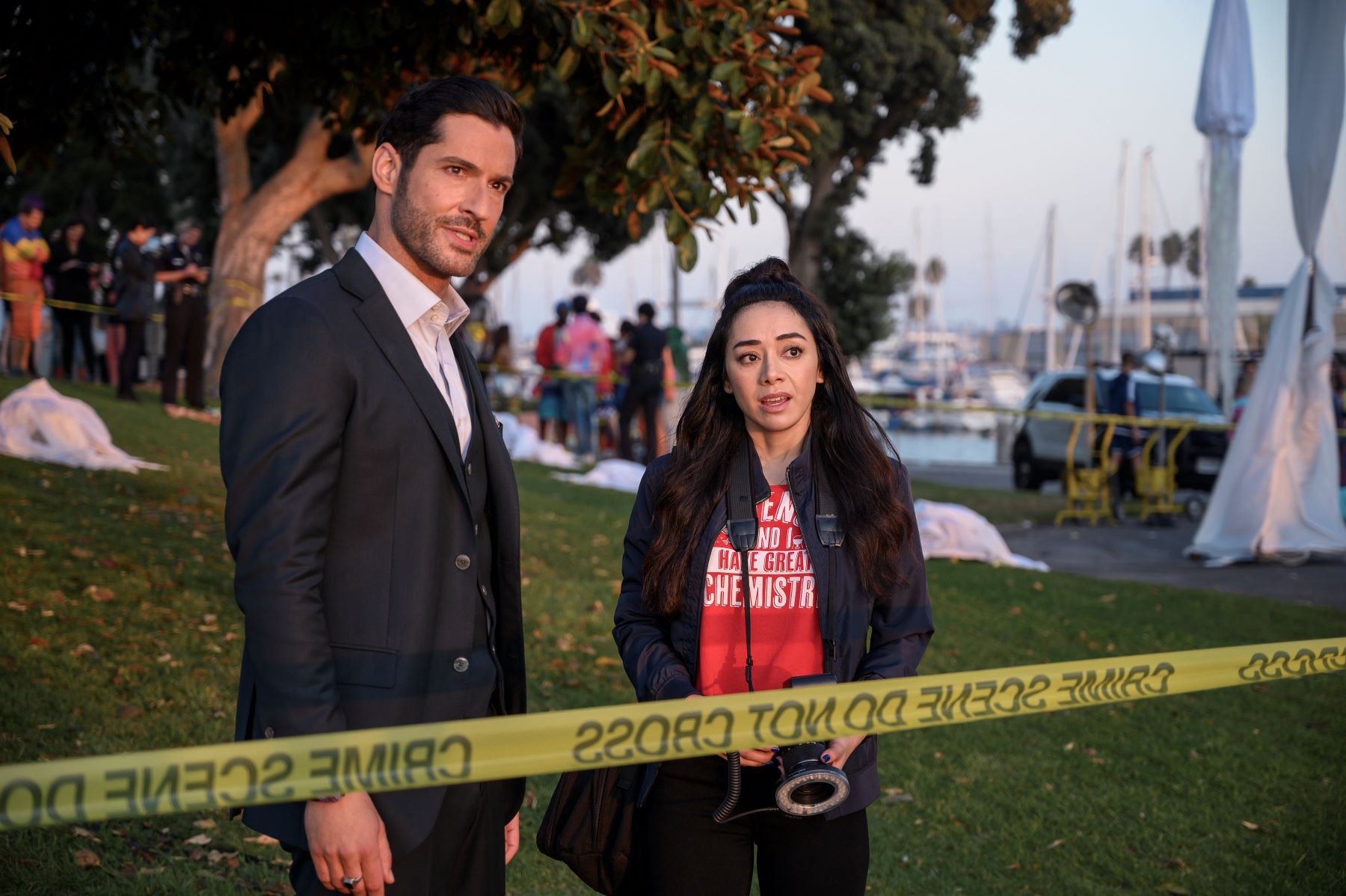 'Lucifer' always keeps things interesting
Lucifer Season 5A delivered some surprising plot twists, following suit with previous installments, which always kept things very interesting. In the first half of the fifth season, the show introduced Luci's twin brother, the angel Michael, Maze's mom Lilith, and the Big Guy himself, God.
From demonic possessions to trips to Hell, Lucifer executes remarkably ambitious narratives. That is why it is no surprise that the creative minds behind the show will produce a musical episode titled "Bloody Celestial Karaoke Jam," according to Deadline.
RELATED: 'Lucifer' Season 6 Black Lives Matter Episode Will Not Come From 'A Preachy Place,' Says Show Boss
The show's co-showrunner Ildy Modrovich told EW, "We wanted to have a real grounded story reason why they're singing and dancing, and not just, 'Oh, this is going to be the one where everybody sings and dances.'"
Besides the compelling narrative that Modrovich and co-creative lead Joe Henderson have undoubtedly crafted, the folks in front of the camera have ample star power to pull off such a feat. We predict that the cast of Lucifer will dazzle during the hour-long musical romp.
The musical episode will feature a popular Queen song
RELATED: 'Lucifer' Star Tom Ellis Revealed His Cheat Day Meal, Plus His Stay-At-Home Fitness Routine
Ellis fed the fan frenzy when he tweeted a video tease of Lucifer's musical episode. The preview features the show's cast singing the iconic rock hit, "Another One Bites the Dust," by Queen." Just a little taste of our musical episode," tweeted Ellis.
In the clip, Lucifer, Chloe, Ella, and Dan investigate a crime scene on a football field where a referee was murdered. Ella is the first member of the crew to burst into song and dance spontaneously. Dan quickly joins her in the number, followed by Lucifer and Chloe.
As a bonus, the cheerleaders, football players, and marching band provide backup, and even the corpse reanimates briefly for a dance solo. The entire sequence is deliciously weird and, unsurprisingly, very cool.
The musical episode will air in 'Lucifer' Season 5B
RELATED: Why 'Lucifer' Star Tom Ellis Wants to Spend a Day With 'Mary Poppins' Icon Julie Andrews
Netflix dropped Lucifer Season 5A, which consisted of eight episodes, on Aug. 21. The streaming giant has yet to announce a release date for 5B. What we do know is that "Bloody Celestial Karaoke Jam" is the tenth episode of the season.
About the episode, Modrovich explained to EW, "It's been a little game of Tetris [planning the episode] but it's super fun. It's going to be amazing. It's going to be just such a bucket list thing for me." Until the show returns, fans can relive previous seasons now streaming on Netflix.
RELATED: 'Lucifer' Star Tom Ellis Confessed Why He Likes to Re-Watch 'Friends' Episodes
Follow Erika Delgado on Twitter.