'Lucifer': The Reason Lauren German Was Driven to Tears Behind the Scenes Might Surprise You
From humor to horror, 'Lucifer' inspires a plethora of emotions. And behind the scenes, something unexpected brought Lauren German to tears.
From humor to horror, Lucifer delivers stories that inspire a plethora of emotions. And it appears that feelings run deep behind the scenes too. Lucifer star Lauren German, who portrays Chloe, confessed to crying for a reason that might surprise you.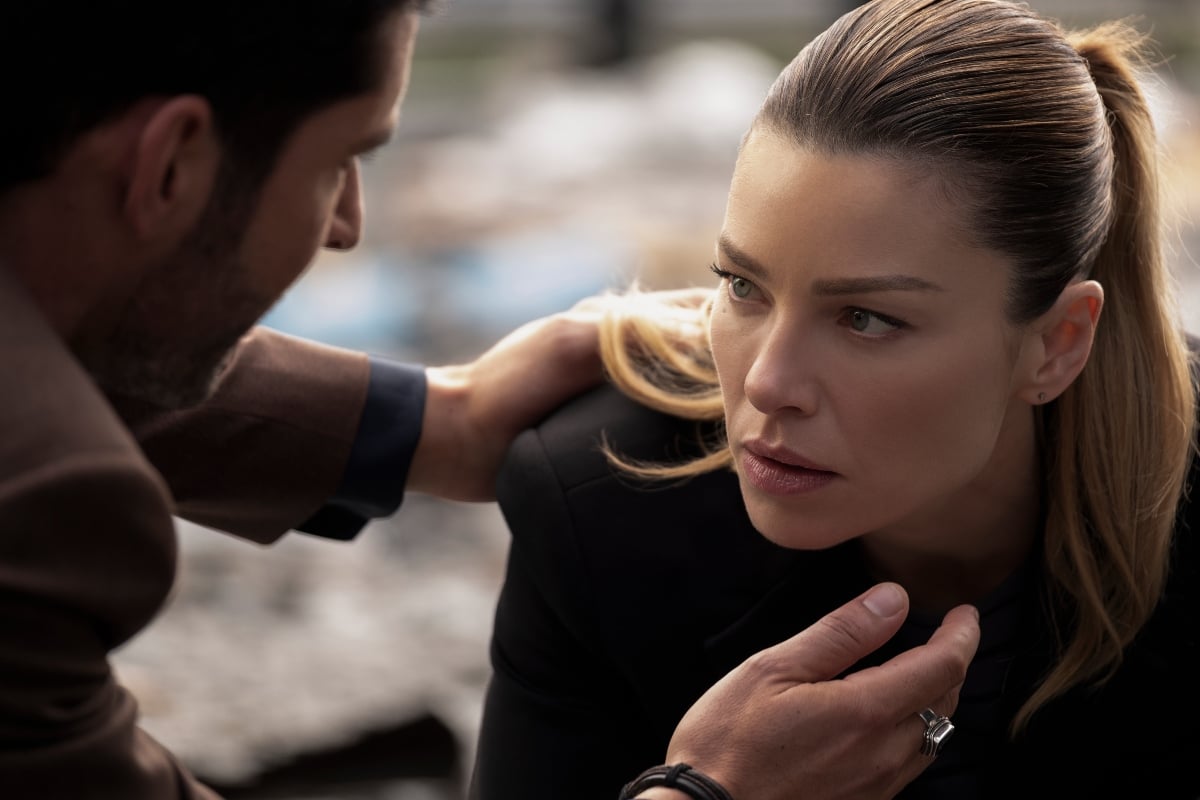 Something brought Lauren German to tears on the set of 'Lucifer'
The cast of Lucifer sat down with Entertainment Tonight to dish details about the highly anticipated musical episode, which is slated to air in season 5B. While there, the entertainment news program went behind-the-scenes of the production.
On the day of the on-set interviews, the cast and crew were shooting an elaborate song and dance sequence, and German took a few moments to chat about the experience. During her conversation with ET, she gushed about the remarkable singing talent of Lucifer portrayer, Tom Ellis.
In a spontaneous on-camera moment, German asked Ellis, "Can I brag about you for a second without giving anything away?" She paused, then went on to provide a little context about a solo that Ellis sings in character as Lucifer.
German explained the circumstances in which Lucifer finds himself before singing his solo, saying, "Tom's in a difficult place. Lucifer is in a difficult place, and Tom goes into song, and he played it for me yesterday or the day before. And I was in my trailer, just, you know, crying at how beautiful the recording is — and knowing the moment within the story. And It just brought tears to my eyes. I mean, it's absolutely touching and gorgeous. [It was] sang so well with the correct, kind of, you know, you can feel what he's feeling through your singing, and it's gorgeous."
Ellis responded to the compliment with grace. Rather than seizing the spotlight, he took the opportunity to praise the episode as a whole. "I'm super proud of this whole episode, actually, and the way everything's turned out," remarked Ellis. "But this particular song is something I've wanted to do on the show for a while, and we needed to find the right moment, and this is totally the right moment. And I'm just delighted with how it turned out."
Each song in the episode helps tell the story
Aside from the pure entertainment value of a musical episode, Lucifer fans will get a few narrative tidbits to chew on. Ella portrayer, Aimee Garcia, explained to ET, "What's so beautiful about the show is that each song is so different and yet moves the story forward. And you get to see our characters in a way that you've never seen."
Garcia also mused that the music woven into the story brings out a vulnerability in all of the characters. "You're seeing these characters almost subconscious. You're seeing them raw. You're seeing them without their mask. Which I think we've never really done in the show," said Garcia. Lucifer Season 5B is coming soon to Netflix.
Follow Erika Delgado on Twitter.