'Lucifer': Tom Ellis Talks Taking Catnaps Between Scenes
'Lucifer' star, Tom Ellis, admits to catching a few z's while on set filming the show. Here's what he said about his catnap habit.
Fox's supernatural drama, Lucifer, follows the adventures of Lucifer Morningstar, also known as The Devil. As a nightclub owner by night and special consultant to the LAPD by day, Luci doesn't appear to get a whole lot of sleep. On the other hand, Tom Ellis, the actor who plays The Prince of Darkness, admits to catching a few z's while on set filming the show. Here's what he said about his catnap habit.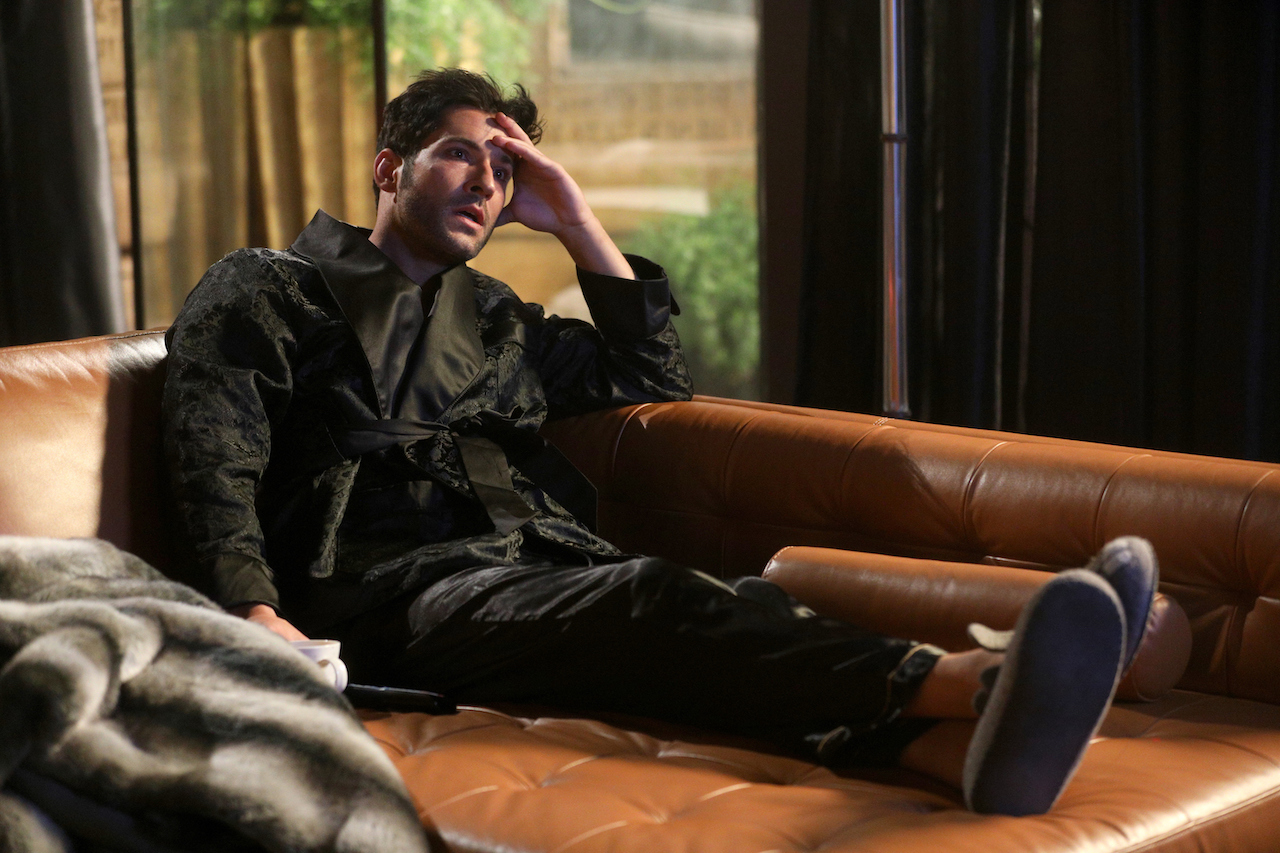 Ellis confessed to sleeping on set
Ellis recently opened up to Men's Health about how he stays fit, what he does to unplug, and how he gets enough rest while in production. He admitted that he relies on naps to stay spry. The actor told the publication this about his on-set siestas:
Now, I've got five cats, so I catnap. But I learned a few years ago on Lucifer and actually on the job before that, Rush. I had very, very hectic schedules and I didn't always have a lot of time to sleep at night. So, I learned that going back to my trailer when I had an opportunity and lying down, even for like 10 minutes and closing my eyes during that time just so I could quiet everything down, it really actually helped. And it would give me a lot more energy for the next few hours. And it's definitely a better alternative than drinking coffee all day, which is something I am very, very good at for my sins.

Tom Ellis to Men's Health
Ellis prefers napping to meditating
Naps between takes may keep Ellis rested, but the actor revealed that meditation is not an exercise that he typically performs. But he has a unique alternative to the practice. He told Men's Health this about how he unplugs:
"I think ultimately the idea behind meditation is that you can switch off your mind from all of the other stuff that goes on in your life that's constantly whirling around. So, I don't meditate, but I do play golf. And for me, golf is my kind of meditation because it's the only place where I am that I don't think about anything else that's going on in my life."
Fans can expect to see Ellis and his co-stars in new episodes of 'Lucifer' very soon
Twitter has been buzzing in anticipation of Lucifer Season 5, and the wait will soon be over. To the delight of fans, Dennis Haysbert of 24 fame will join the cast as the Big Guy, himself — God. And in a fan-frenzy-feeding tweet, he teased the upcoming season of the show. Haysbert wrote this:
"Looking for a new show to binge? Check out seasons 1-4 of the series Lucifer on Netflix! That way, you'll be ready when I join the cast in season 5!"
That tweet set off a social media storm of excitement, with fans awaiting the Lucifer Season 5 launch. One fan tweeted, "Even if I have seen the first four seasons about ten times, if 'God' tells us to see them again, hoping that the next season will arrive as soon as possible, we will obey."
Lucifer fanatics are in luck. The series will return to Netflix on August 21. Until then, fans can catch up on the first four seasons now streaming.