'Lucifer': What 2 Stars Confessed Was 'Terrifying' About a Season 5 Episode Might Surprise You
Lucifer delivers a delicious combination of fantasy, drama, humor, and action. Although the show revolves around the Devil, the writers take it pretty lightly on the horror. Still, while discussing a season 5 episode, two stars confessed to being terrified for reasons that just might surprise you.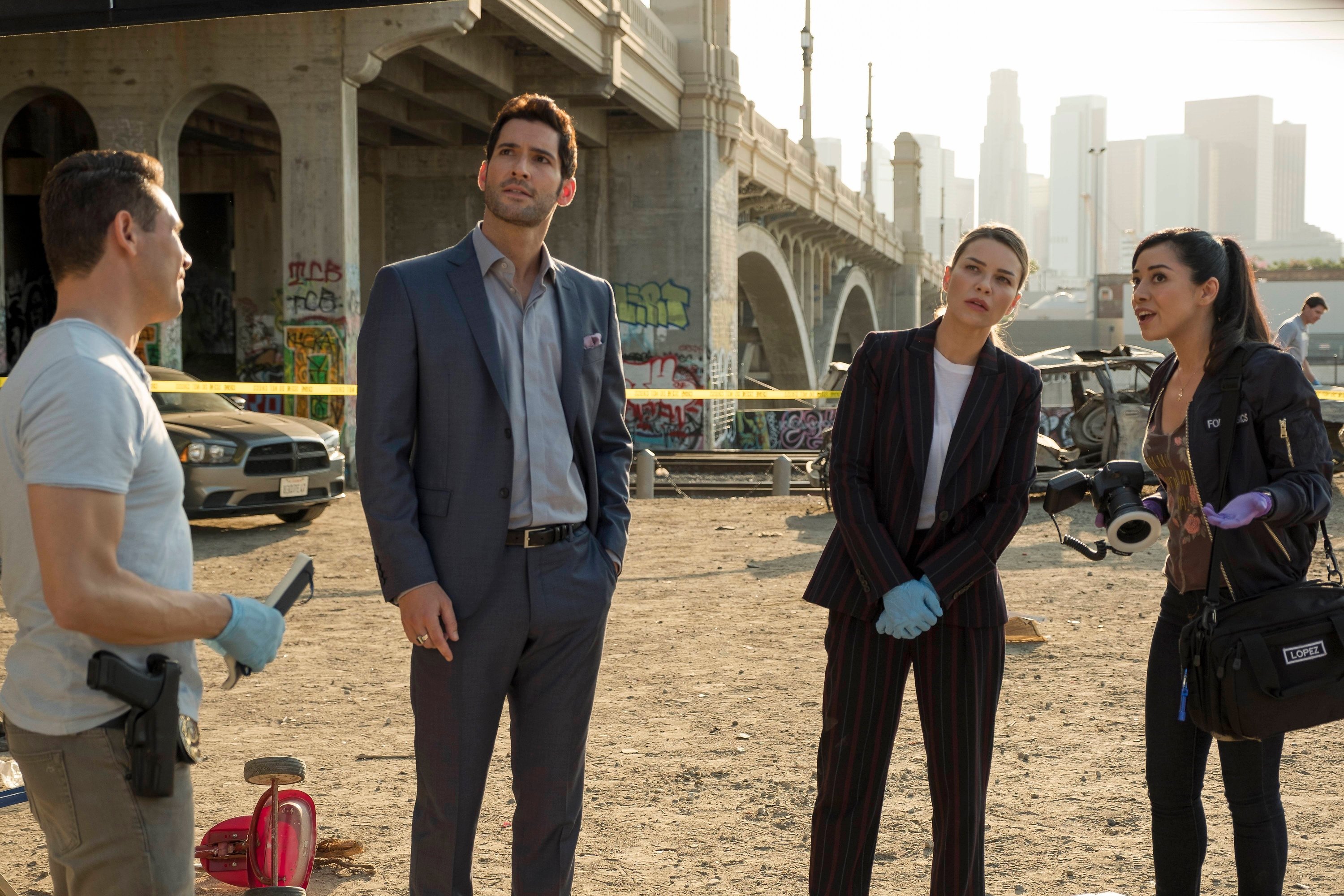 'Lucifer' Season 5B will pick up with issues left dangling in the cliffhanger
From celestial grudge matches to kidnappings to Maze's mommy issues, Lucifer Season 5A dropped plenty of bombshells. In the first half of the fifth season, the writers gave fans plenty to chew on before leaving us to ponder what's next for Luci and the gang now that the Big Guy in the sky has come down to mix it up with the folks in LA. And based on what we've learned so far, at least one very special episode will dig into the raw emotions the characters are feeling.
'Lucifer's musical episode will bring out strong feelings
The anticipation is building around the second part of season 5, which will include the long-awaited Lucifer musical. The episode titled "Bloody Celestial Karaoke Jam" will undoubtedly help Lucifer, among other characters, work through some of the drama they have experienced in the first half of the season.
In an Entertainment Tonight interview from the set, Tom Ellis explained, "They have huge issues, huge unresolved issues. Well, Lucifer certainly does with Dad, and Dad seems to be pretending that nothing's ever been wrong and whatever, which of course, winds Lucifer up. And he spends most of his time wanting his dad just to keep away from him. And then he has a sort of revelatory moment in this episode where he's like maybe for the sake of other things in my life I should try getting along with my dad."
Ella portrayer Aimee Garcia described the emotions that the songs bring out in the characters. She told ET, "Singing is such a vulnerable thing to do. So, you're seeing these characters almost subconscious. You're seeing them raw. You're seeing them without their mask. Which I think we've never really done in the show."
2 co-stars divulged what terrified them about the episode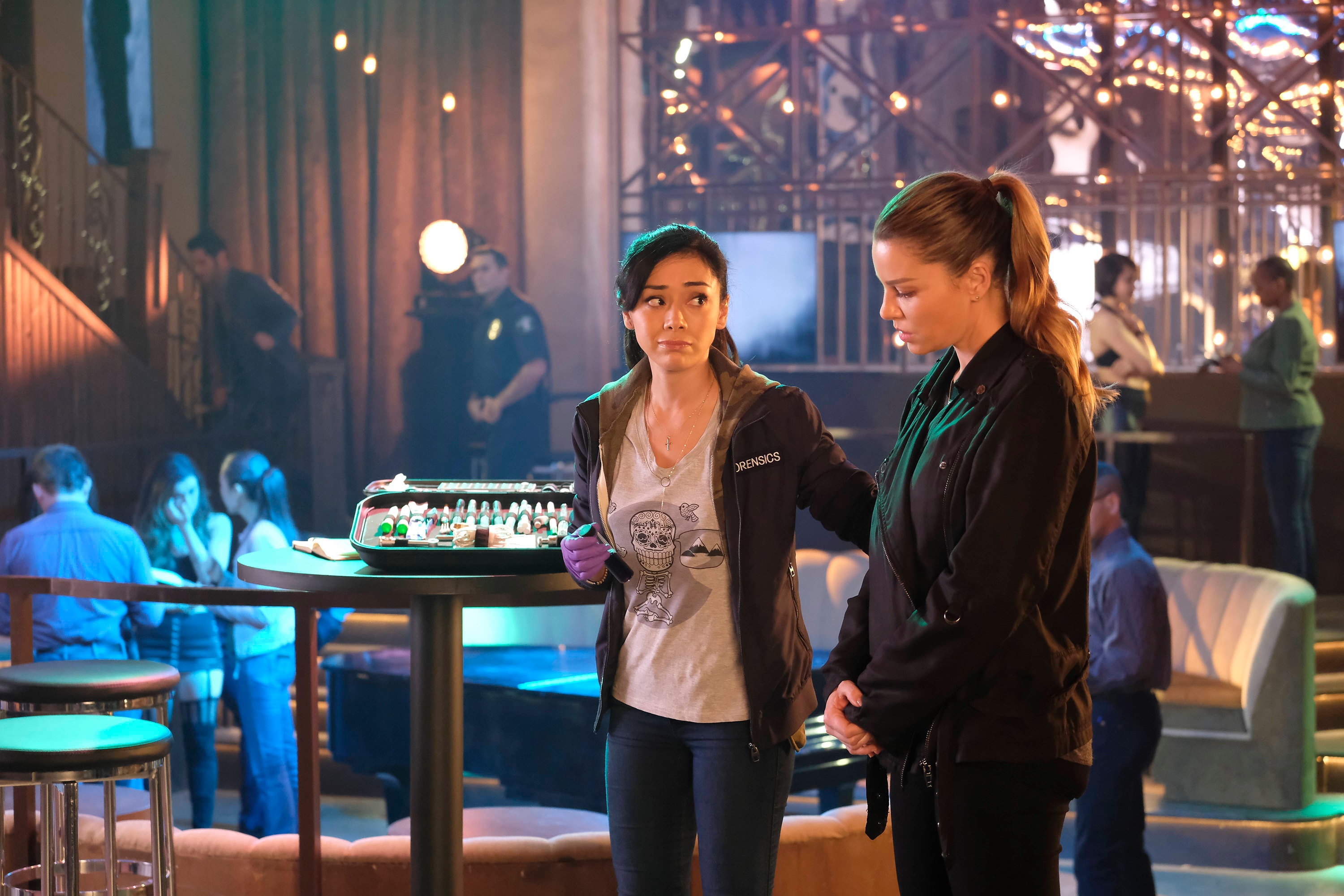 Along with the excitement surrounding the episode came some nervousness, expressed by Garcia and Lauren German, who plays Chloe. In the ET interview segment, which took place on the set of Lucifer's musical episode, fans can get a glimpse of the cast performing "Another One Bites the Dust" by Queen.
In the scene, Ellis, Garcia, German, and Dan portrayer, Kevin Alejandro pull off some very elaborate choreography with backup from a troop of dancers. According to Garcia, she enjoyed shooting the sequence, despite a tinge of terror.
Garcia described the experience to ET, saying, "It's fun. It's really fun. A little bit terrifying because it's professional dancers, and big cameras, and cameras they use in the NFL." She continued, musing, "It's beautifully overwhelming and such a big, if not our biggest, episode yet."
German's take on filming the episode was quite different. She admitted, "I'm a little scared of singing. I'm terrified of it, actually." Despite the star's aversion to performing song and dance acts, she hinted that music lovers will be pleased.
German told ET, "I will say that the people who love musical theater and musicals are going to absolutely adore it." Lucifer Season 5B is coming soon to Netflix.
Follow Erika Delgado on Twitter.