'Lucifer': What Needs to Happen Before the Series Ends
The beloved series Lucifer is set to premiere its sixth and final season on Friday. There has certainly been a lot of drama over the course of the series. And there are some important loose ends to be tied up. What do we hope to see happen over the course of the upcoming season?
The next chapter for Lucifer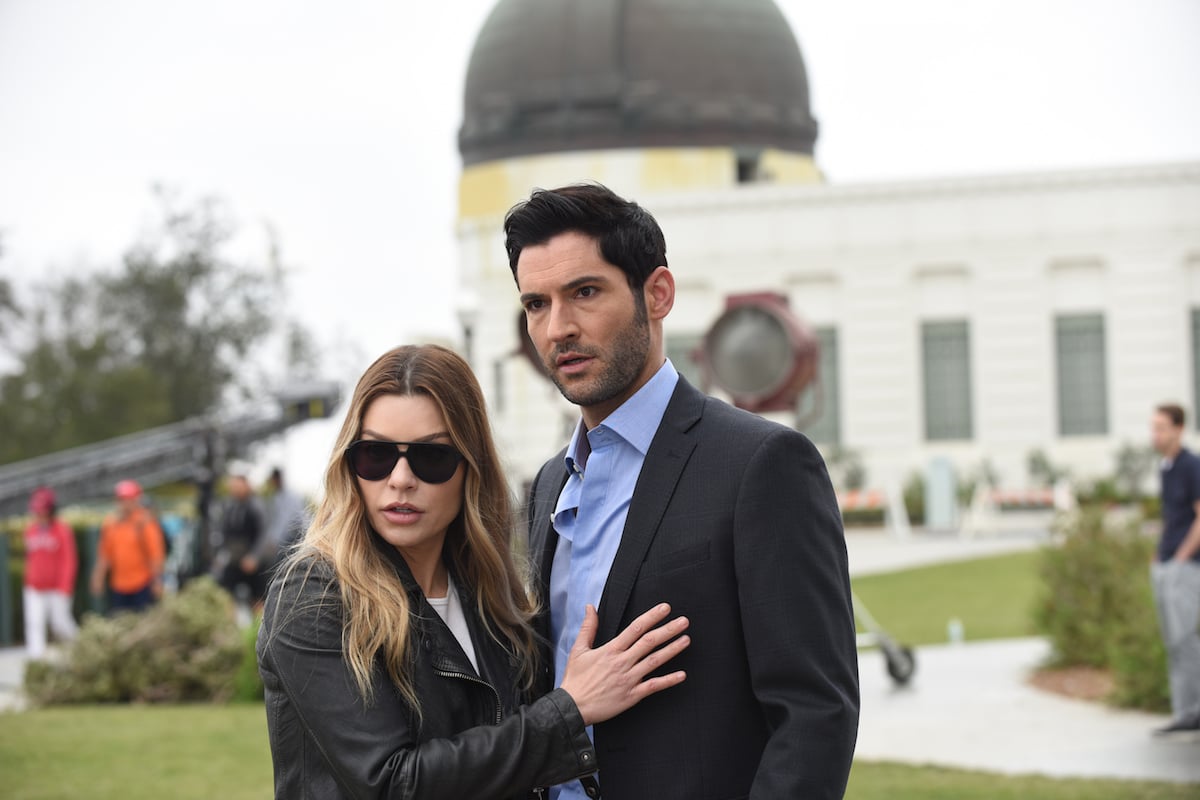 The series was originally going to end with season five and, accordingly, its story arc came full circle. By the end of the season, Lucifer is ruling Heaven. For the final season to avoid feeling like an addendum, we're going to have to see something interesting enough to top that dramatic season five conclusion.
And that might just come in the form of character development on the part of our protagonist. As Tom Ellis, who plays Lucifer, told TV Guide:
"I honestly feel like the territory we covered in Season 6 is somewhere we've never been before, especially performing the character of Lucifer. There was a dynamic that I'd not touched on before and how it echoed Lucifer's feelings of abandonment in the first 5 seasons."
So now that that the action of the plot has reached its logical ending point, maybe this final season will be about Lucifer finally having the opportunity and desire to work through his emotional stumbling blocks in a deeper way. That could be highly interesting in terms of his relationship with his friend and therapist, Linda (Rachael Harris). And it could give us a chance to see where he might be going in the next chapter of his life.
A satisfying conclusion for Lucifer and Chloe
Of course, the relationship between Lucifer and Chloe (Lauren German) has been the driving force behind the entire series. After years of will-they-won't-they, the two characters are finally together. But now that Lucifer is ruling Heaven, what does that mean for their relationship?
On one hand, the natural inclination is to want them to find a way to lead a happy life together. But on the other, given their situation, that would maybe feel a little unrealistic. In an interview with TV Line, Ellis said he hopes fans will be "sobbing" and that "their hearts will be filled with joy at the same time" when they watch the finale.
In the same interview, German said, "Hopefully it's a gratifying, kind of bittersweet — As Tom was saying earlier, bittersweet I think is a great encapsulating term for the ending." She went on to add that, in terms of the ending, "it doesn't gloss anything over or make anything too easy."
Whatever happens between these two, it sounds like we'll at least have the closure we're looking for.
A chance to say goodbye
Ellis also told TV Guide, "Season 6 holds up because it was an opportunity for every character in their own way to say goodbye properly, and that never really happens."
While season five gives us the conclusion of the conflict with Michael that we wanted and sees Lucifer taking the throne in Heaven, we didn't have the opportunity to really say goodbye to the rest of the cast.
This season, we need to see the characters getting together one last time, enjoying each other's company and demonstrating how much they care about one another. We need to feel confident that we're leaving them all in a good place. It has to really feel like this chapter of their lives has closed, and they're well-positioned to start the next one.
Think about the final episode of a show like Friends, where the group leaves the apartment for the very last time. It feels like the end of an era. We need a fitting version of that for Lucifer.
Season six of Lucifer will premiere on Netflix on Friday.
RELATED: 'Lucifer' Season 6 Will Have a Tiny Time Jump and OG Bad Guy