Lucille Ball Was Not Prepared for the 'Bad and Disrespectful' Reviews of 'Life With Lucy': 'She Started Bawling'
Even those who think they aren't familiar with the name "Lucille Ball" likely are. The 1950s starlet lent her name and talents to many popular sitcoms of the 20th century. Regardless of whether you were alive to watch her debuts or read the tabloids documenting her tumultuous love life, you've likely encountered the actress through re-runs or pop culture references. 
With a life full of successful television appearances, an older Ball hoped to create one last series. Unfortunately, her ABC Life with Lucy sitcom had a very short run… and a very long list of critics. 
Lucille Ball found tremendous success through 'I Love Lucy' 
Lucille Ball had a tragic childhood, marked by frequent moves, distant guardians, and the early death of her father, Henry. According to Biography, Ball even recalled once not having enough money to buy school pencils. Despite these tremendous hardships, Ball maintained a positive attitude and a dream of becoming an actress. When she was fifteen, she enrolled in film school. Though she was initially too shy to make much of a splash, she would soon be modeling and starring in radio comedies. 
Soon, Ball fell in love with the young Desi Arnaz, and the couple began a traveling comedy show centered around their relationship. The immensely popular bit led to a contract from CBS and the production of the famous I Love Lucy sitcom. Unfortunately, her rocky marriage with Arnaz made life on set miserable. I Love Lucy ended after six seasons. 
Ball was not to be deterred by her marital struggles. She continued to produce and star in many massively successful sitcoms, serving as the eponymous character for shows such as The Lucy Show, Here's Lucy, and The Lucy-Desi Comedy Hour. In 1960, Ball and Arnaz divorced. The comedy star bought out her husband's shares in their production company and continued to shine. 
'Life With Lucy' was her final series and met harsh reviews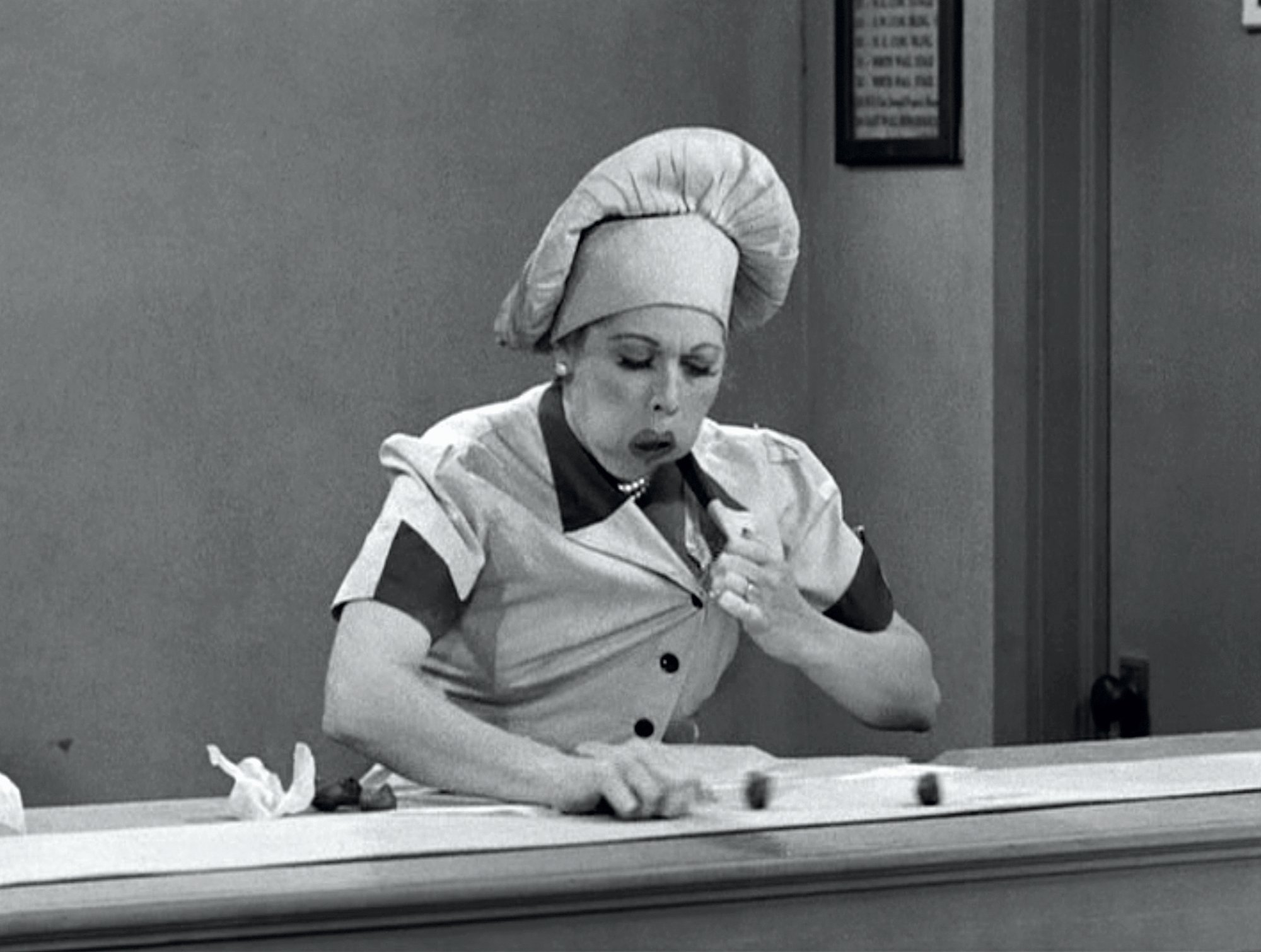 It's no secret that Ball caught the television bug. If her early career isn't evidence enough, one can look to the fact that, at 75, she began Life With Lucy. The ABC show followed grandmother Lucille Barker, who encounters many humorous scenarios after moving back in with her children. Unfortunately, the high expectations that come with the I Love Lucy legacy seemed too much to overcome. 
According to Fox News, Life With Lucy received extremely negative reviews after its debut, shocking the star and crew. One of Ball's co-stars said, "I was hurt for her. They showed no regard that she was an icon."
Ball was devastated, as well. The article goes on to share a quote from Ball's friend, Michael Stern, who says that she was "bawling." Despite NBC and the cast's previous optimism about the project, it was canceled after just eight episodes, cutting the final credits of Ball's life short. 
Ball died in 1989 
Following a long battle with heart problems, Ball died in 1989 after entering cardiac arrest. The loss was heartbreaking for her children, grandchildren, and fans. Though her final performance was somewhat of a bust, her impressive career remains thoroughly celebrated. 
Hollywood continues to pay tribute to Ball and the iconic, comedic characters she created. She was posthumously awarded the Presidential Medal of Freedom and has had clips of her performances embedded in modern media. Her legacy continues through her children, who are always quick to praise her dedication to the roles of mother- and grandmother-hood.