Lucille Ball's Daughter Used To Go Through Her Mother's Trash and Sell Things Like Used 'Pieces of Kleenex' With Lipstick on Them
Growing up with a mother like Lucille Ball and a father like Desi Arnaz is anything but typical. But Lucie Arnaz describes her childhood in Beverly Hills surrounded by celebrities as "a simple time." In an interview Arnaz did with the Television Academy Foundation in 2016, she reflects on her early life in Beverly Hills.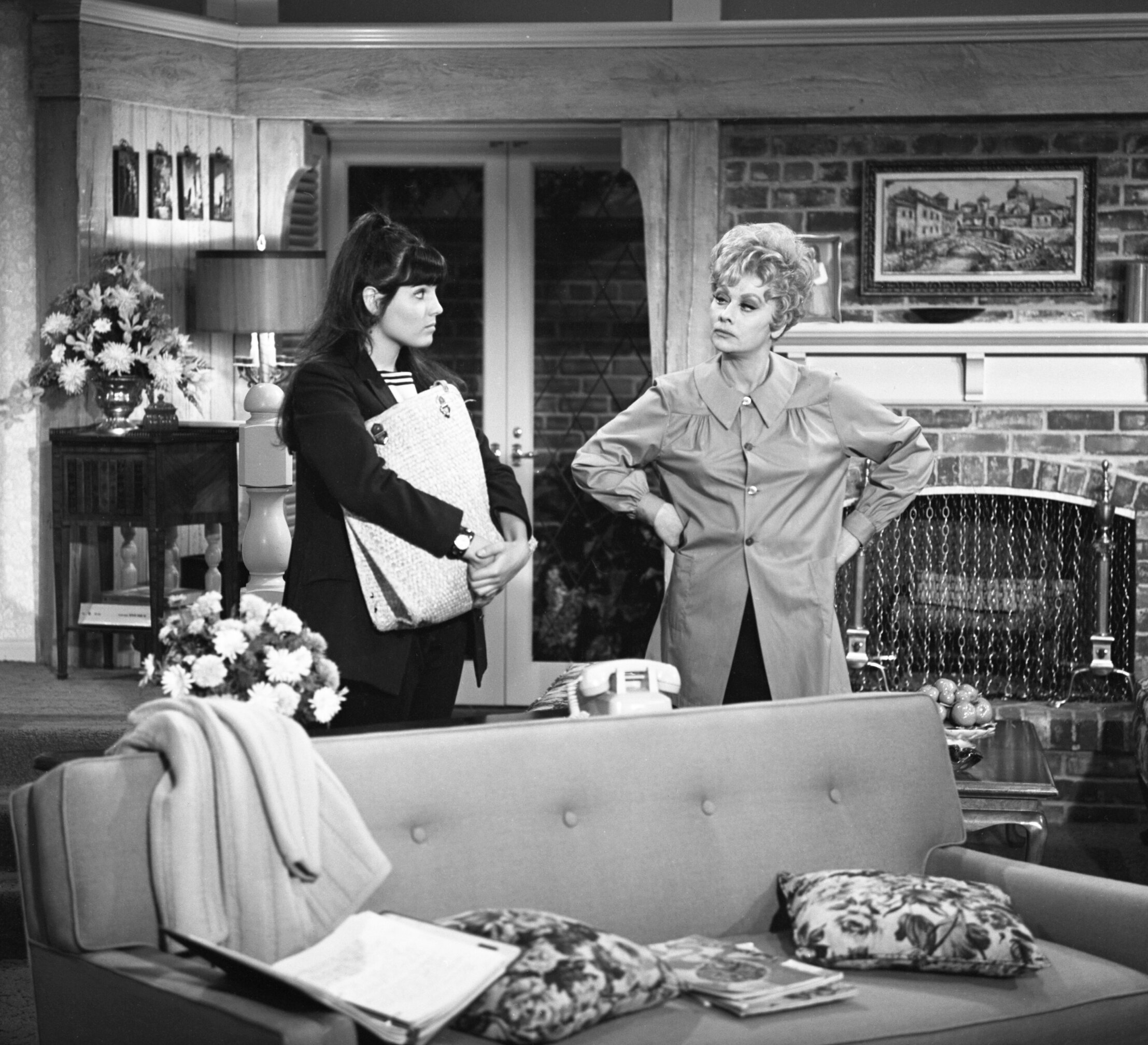 What life was like for Lucie Arnaz growing up in Beverly Hills with Desi Jr., Lucille Ball, and Desi Arnaz
Arnaz and her family lived in Beverly Hills on what she calls a "simple street." The actor feels a lot has changed since the time when her mother and father owned the house.
"Desi and I grew up on Roxbury Drive here in Beverly Hills," she told the Television Academy Foundation. "1000 North Roxbury Drive. And it was such a simple little street back in those days. You know, my mother lived in that house without a fence or a wall or anything. And people would come right up to the door and, you know, knock on the little door thing and ask, 'Is Lucy home?' And now, I go by there, the people who bought the house, from us actually, have a huge wall and a big gate. I don't know, it's so different now."
For a simple street, the neighborhood was quite star-studded.
"It was a simple time with hardworking people in the neighborhood," said Arnaz. "Hal March lived down the street, Jimmy Stewart lived next door. Jack Benny lived on the other side of Rosie Clooney and Ira Gershwin."
"But there were also normal people who did not have show business lives around," added Ball's daughter.
Lucie Arnaz used to go through her mother's trash to find things to sell in front of their house
Young Arnaz fancied herself a bit of an entrepreneur. Like many kids, she sold lemonade in front of her childhood home. But she also sold more personal items.
"We used to sell lemonade and little trinkets in front of the house," she said. "I would clean out my room or my mother's room, on a good day, go through her waste paper basket, you know, sell lipstick pieces of Kleenex. I was actually the first inventor of E-Bay now that I think of it."
Lucie Arnaz reflects on the occasional high-profile parties mom Lucille Ball threw at home  
Arnaz says big parties didn't happen often at her house. But when they did, she'd try to sneak a listen at the top of the stairs when she was a little girl.
"We'd have a party every now and then," she said. "One or two really amazing parties that I sort of snuck down and sat at the top of the stairs and listened to. Like with Jan Murray and Don Rickles and Milton Berle, Bob Hope. Having one of those evenings because Gary [Ball's second husband] was a stand-up comic and he knew all these really funny people. But that was not often."