Lucy Hale on How She Approaches Acting and Her Many Characters
When Lucy Hale came out to Los Angeles when she was just 15 years old, she only planned on staying for a few months. The Katy Keene alum convinced her mom to bring her out for pilot season. For those in the entertainment industry, pilot season is a period of time when TV networks are looking to cast new shows. Because the demand for talent is high, actors have a better chance of being considered for characters, especially if they are more unknown.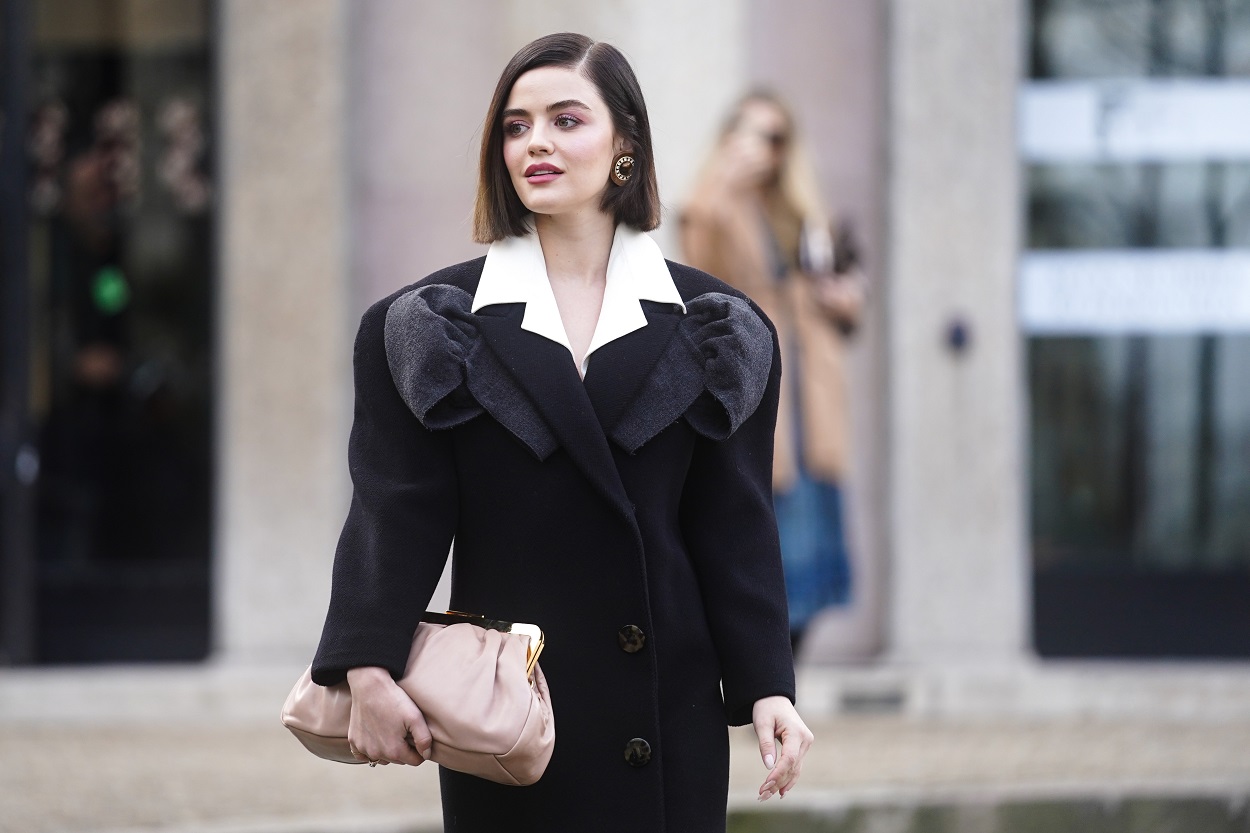 As fate would have it, Hale found success during pilot season. So much success, in fact, that she never went back home. For the last decade and a half, the actor has been made a name for herself in the entertainment industry. Though she's also a musician, she's best known for her work as an actor, having starred in popular shows like Pretty Little Liars and movies like The Sisterhood of the Traveling Pants 2.
Lucy Hale reveals how she approaches her various characters
Over time, Hale has been given the opportunity to play a variety of different characters. Because of this, her loyal fans are always curious to learn more about her acting process. So just how does Hale approach her craft? In an interview with SBJCT Journal, the Privileged star revealed that she typically starts by drawing parallels from the self.
RELATED: Lucy Hale Was 'Mortified' by Her '50 Shades of Grey' Audition, but It Was Still 'Good' for Her
Related post url: 
"For me, I usually find parts of myself in every character I play," Hale shared about her process. "I draw from similar experiences and feelings. However, now I'm starting to play parts that are so different from me and it's been such a fun challenge." Continuing on, the actor revealed that having to learn new skills and hobbies for roles also helps her get into the mindset of her character. Ultimately though, Hale does a ton of internal work.
The movie star has learned to trust her instincts
"Most of my work is done in my head though," Hale admits." Just really sitting with what my character is going through and letting it all sink in. Every part has been different for me and so the process changes a little each time depending on who I'm working with. I am a huge believer in natural instinct and trusting your gut when it comes to making decisions to the characters I play."
Clearly, Hale's process seems to be working for her as she consistently remains booked for various different projects. But what is about acting that has kept her interested and intrigued 16 years later? According to the PLL alum, she truly appreciates how acting can be used as a form of self-expression.
Hale reveals what she loves about being an actor
"Getting to express myself through characters," Hale responded about the best part of being an actor. "It's often hard for me to describe how I'm feeling, but I can easily express myself through my work." We're sure Hale's fans can't wait to see how she approaches her upcoming roles. Considering three of her projects are slated to release in 2021, they'll be a lot to unpack.