Lucy Hale Was 'Confused' About Her Life When 'Pretty Little Liars' Ended
Lucy Hale's career in the entertainment industry has certainly been an interesting one. The Tennessee native has had her fair share of wins and losses. On one hand, she's been a part of some wildly popular shows like Pretty Little Liars. Conversely, the singer has also been devastated when her shows like Katy Keene and Privileged were canceled after just one season.
But despite the highs and lows Hale has faced, she's had a lot of luck in her career from the beginning. When she was only 15 years old, she came out to Hollywood for pilot season with her mom. The Sisterhood of The Traveling Pants 2 star only planned to stay in Los Angeles for a few months. However, she received so much traction that she ended up staying in LA.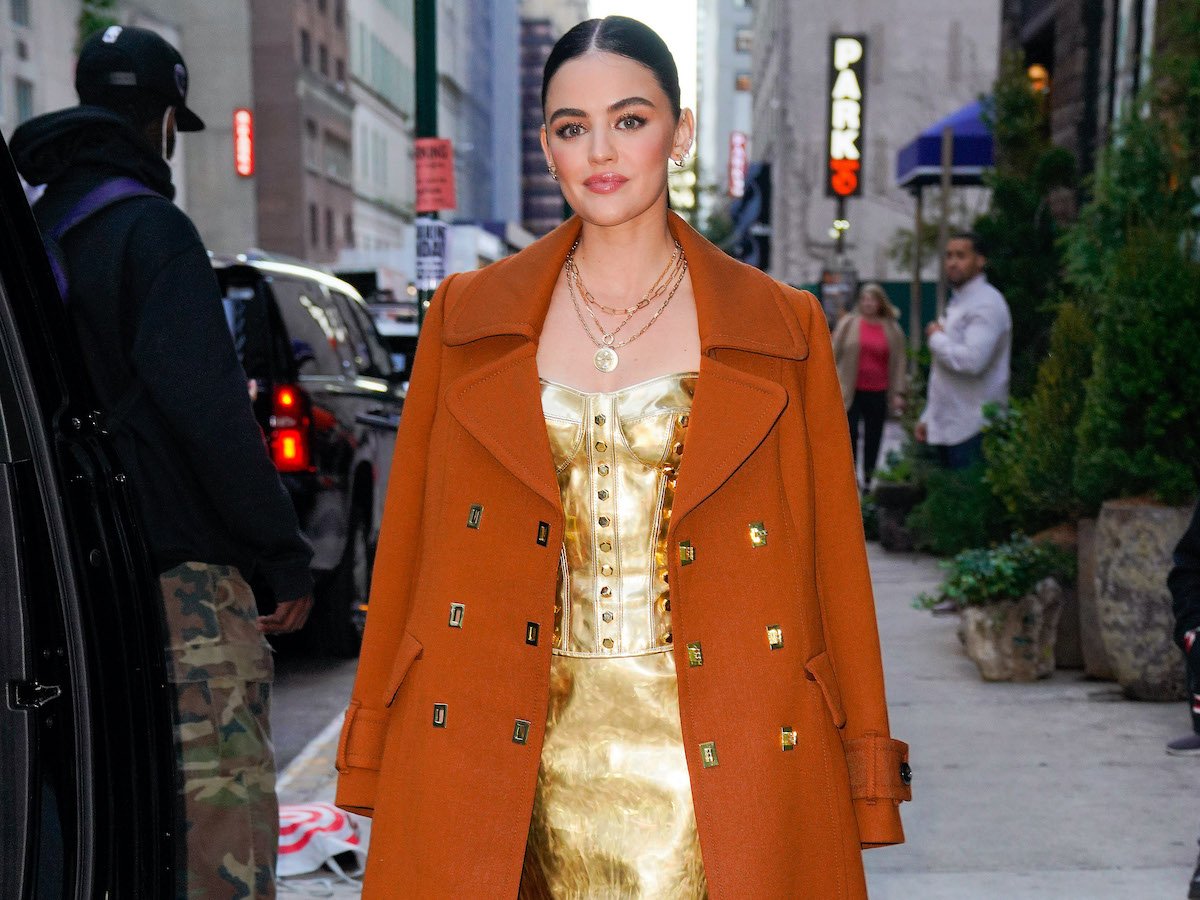 Lucy Hale thought all of her TV shows and movies would be as big as 'Pretty Little Liars'
Five years after Hale put down roots in LA, she experienced another massive stroke of luck. The "My Little Black Wedding Dress" singer landed a lead role on Pretty Little Liars. The show would catapult Hale into new heights, making her a household name. For seven years she portrayed Aria Montgomery, captivating millions of viewers. And while being part of the show was a dream come true, it did give the actor some unrealistic expectations.
In a conversation for Interview Magazine, Hale explained the effect the hit Freeform show had on her and her expectations for the future. "Being a part of something as big as PLL at a young age, when you're still trying to grow up, it made us feel like we were invincible and on top of the world," Hale shared. "I thought life was always going to be like that and shows were always going to be that big."
The 'Katy Keene' alum was confused about her life after 'PLL' ended
Continuing on, Hale confessed that she experienced something of a wake-up call when PLL ended. In fact, she had some confusion about her life's purpose after the series wrapped. "When the show ended, I realized that you can't possibly maintain that level of notoriety or success," she said. "It's peaks and valleys all the time. There was a few-year period after Pretty Little Liars where I was so confused about what I was supposed to do with my life because it wasn't at that mountain peak that I was used to."
Hale has a different outlook on her career these days
While the first few years after Pretty Little Liars was a challenge for Hale, she's found stasis in the years since. By prioritizing her own needs and desires, she's finding more joy in her career. Furthermore, she's found new ways of approaching her work.
"So now, I've sort of leveled out and I don't feel the need to do things to be 'successful,'" Hale shared. "I do things based on, 'Does this sound fun? What's it about? Is it with great people? Is it something different?' I have learned to live my life for me. I mean, I'm always going to care what people think, of course, but I have settled into my new life without all of that."