Lucy Hale Explains Her Entire Brow Routine and Why She Never Lets Anyone Touch Them
Known for her role as Aria Montgomery in Pretty Little Liars, Lucy Hale subscribes to a strict skincare and beauty regime. It's obviously working for her because the 31-year-old actress has never looked better.
Part of her daily routine involves taking care of her luscious dark eyebrows. Not only does she never let anyone touch them, but she has a whole system down to make sure she looks her best before stepping foot out of the house.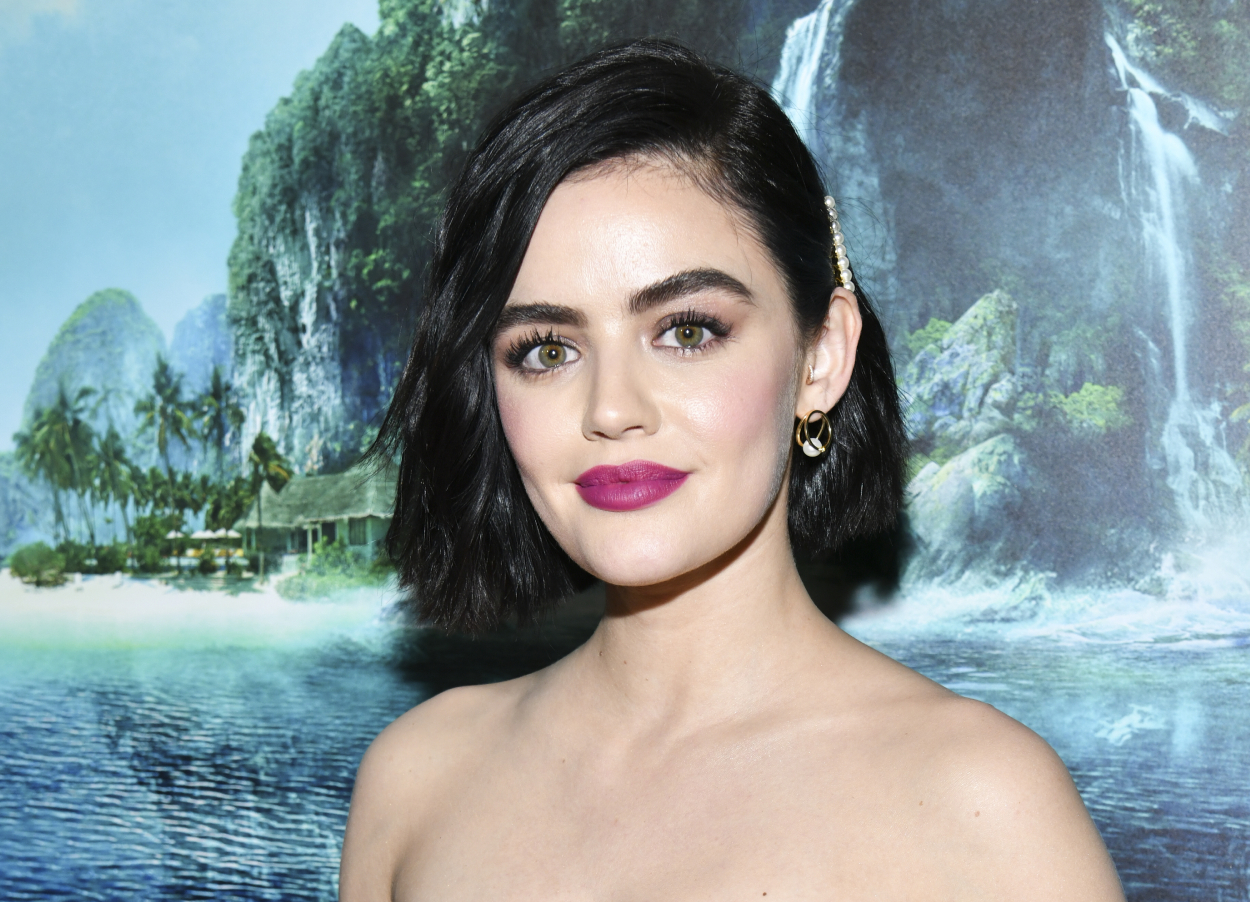 Lucy Hale's skincare and beauty regime
Hale recently explained her daily skincare and beauty regime for Vogue. She gave a 25-step video tutorial on her everyday makeup and beauty secrets.
Hale is admittedly obsessed with keeping her skin clean. Every morning she uses a vitamin C wash and splashes her face with cold water, which helps to shrink pores and also wake her up. Hale said she struggled with severe cystic acne in her 20s, so now she likes to exfoliate regularly to keep it under control.
Some of the things she uses to keep her skin clear are LED therapy, a growth stem cell serum, and facial sheet masks. Hale says her friends laugh at her, but she swears by lip balm, saying that she is "100 percent a lip balm hoarder."
When it comes to makeup, she uses a foundation that matches her skin tone and says that her staples consist of concealer, mascara, and brow gel. She likes to apply makeup every day.
Her favorite products are light pink colored eyeshadow to help her eyes pop, blush, highlighter, and lip liner. She likes to double up on liner on the bottom lip, with a thinner line on the top lip, to get a pouty look that works for her personality.
For her hair, she washes it the night before and then uses a dry shampoo in oily spots as part of her daily styling ritual. Hair products that Hale likes to keep on hand include a texture spray and water-based pomade.
Lucy Hales's obsession with her eyebrows
RELATED: Lucy Hale Reveals One of Her Biggest Passions (and What Fans Can Expect from 'Fantasy Island')
When it came time to do her brows in the tutorial, Hale confessed that "brows have become my thing. I am fascinated by brows."
Intrigued by how eyebrow shapes can be so different, the Pretty Little Liars star said she started noticing spots that don't grow back as she gets older. She now brushes them upwards before putting on any product.
Hale's obsession with her brows has led her to not let anyone touch them. She says that she has had makeup artists try to fill them in, use tweezers, or even trim the loose hairs. Hale claims that "whether it's an event or on set, I always do my brows."
Because of her thick, bold eyebrows, Hale uses a clear gel to tame them. She continually brushes upwards, saying, "I never leave the house without brushing my eyebrows. It makes me feel weird if I don't."
What's next for the star?
RELATED: Lucy Hale Receives Support From Her 'Pretty Little Liars' Family
With Pretty Little Liars long finished and Katy Keene canceled, Hale is anxious to get back to work. The Fantasy Island star has a film in post-production titled Big Gold Brick. Her co-stars in the dark comedy will include Andy Garcia and Megan Fox.
The Coronavirus (COVID-19) pandemic has delayed many productions in Hollywood. As soon as projects start to get the green light again, Hale will begin work on The Hating Game, a film based on a novel by Sally Thorne.
Hale will also appear next year in the thriller Borrego, where she must fight for survival after being kidnapped by a drug mule. Hopefully, she can survive the rough desert terrain without her brow gel.