Lucy Hale Truly Doesn't Care That You Don't Like Her Short Hair
Lucy Hale, star of the new CW show Katy Keene, has a whole list of talents. She is an actress and singer and known for her excellent fashion choices. But, despite all of her talents, one thing about Hale that is constantly talked about is her short hair. It's been years since Hale first cut about eight inches off her brown locks. Since then, the Pretty Little Liars alum has only gone shorter and darker with her hair. Her haircut has inspired fans and other celebrities to cut their hair in a similar fashion. But despite all the praise the actress gets, there are still people who prefer her hair longer and frequently tell Hale about this preference.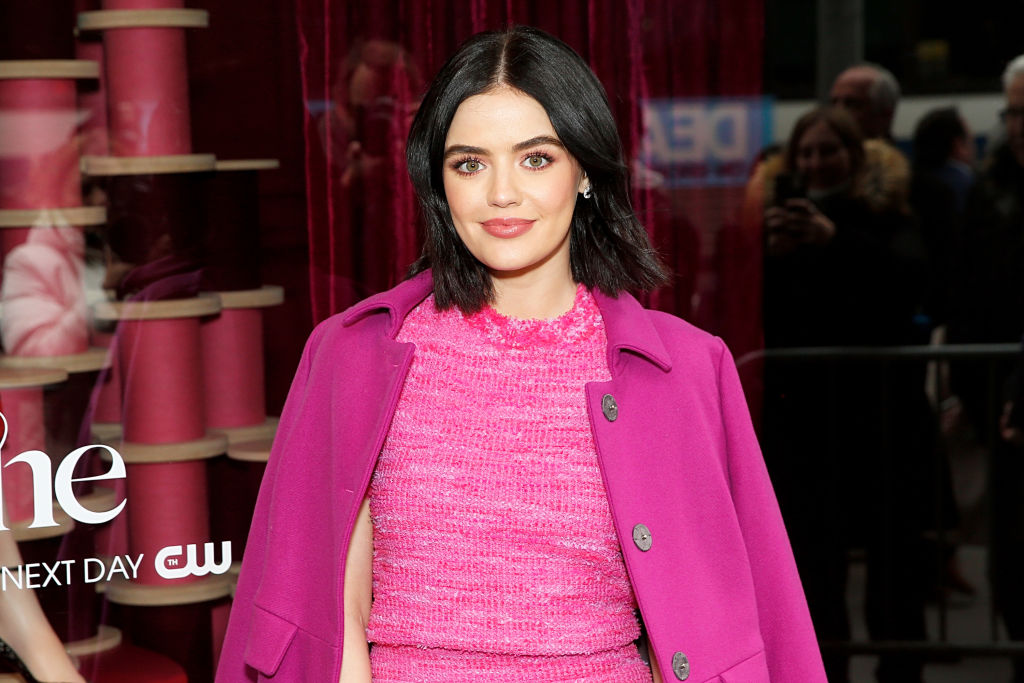 Lucy Hale reflects on her short hair
"It was the most liberating thing I've ever done," Hale said about her original snap decision to chop so much length off of her hair. And while the actress has no plans to grow out her hair again, she is still consistently told by men that they prefer long her long locks to her short hair. "I couldn't tell you the amount of times when guys were like, 'You should grow your hair out again. I like long hair,'" Hale revealed in a recent interview with Cosmopolitan. Fortunately, the Katy Keene star has the perfect response to those men who dare to comment on her trademark short hair. "I'm like, 'I'm not cutting my fu*king hair for you.' I cut my hair for me. And I feel great with it this way," the 30-year-old shared.
The Katy Keene star reflects on her style
But, it isn't just the short hair that men comment on. Hale claims that they also seem to have a problem with her lip color. "Or a lot of guys don't like a bold lip color. I love a bold lip color. I don't care. I don't care! I truly don't dress for men at all. I dress for me and what I think is cool," Hale exclaimed. What's cool to Hale is actually a more masculine aesthetic. "A nontraditionally sexy look," Hale says of her personal style. "More masculine stuff is really cool to me. I've never been the girl who's like, 'Ooh, tighter, lower, shorter.' I constantly want to dress like an Olsen twin," Hale reveals.
Hale's height made her subject to intense scrutiny
It's taken a while for Hale to be completely comfortable with the skin she's in. While she's always championed her short hair, her petite stature (the actress stands at 5'2) made things challenging for her at times. This was especially true while she was filming the hit Freeform show, Pretty Little Liars. Over the seven years that Hale filmed the show, her body (quite naturally) changed and fluctuated. Unfortunately, because of her petite frame, the shifts were more noticeable to fans and critics. Those people often took it upon themselves to comment on her body and the scrutiny often made Hale self-conscious. Fortunately, time has allowed Hale to recover from the hate and emerge more confident than ever. "It feels nice to just not give a fu*k about certain things," Hale declared.