Lucy Hale's 25-Step Beauty Routine Includes a Scary $435 Face Mask and a $195 24K Gold Bar
It should come as no surprise to anyone who has followed Lucy Hale's career that she takes her beauty routine very seriously. The Pretty Little Liars and Katy Keene actress is open about her issues with skincare and the products she uses to combat acne and other issues.
The sheer scope of this routine, however, is intense even for the most dedicated skincare warrior. For the average person, however, the routine would be enough to take on a second job to afford its extravagant inclusions. 
Lucy Hale as brand ambassador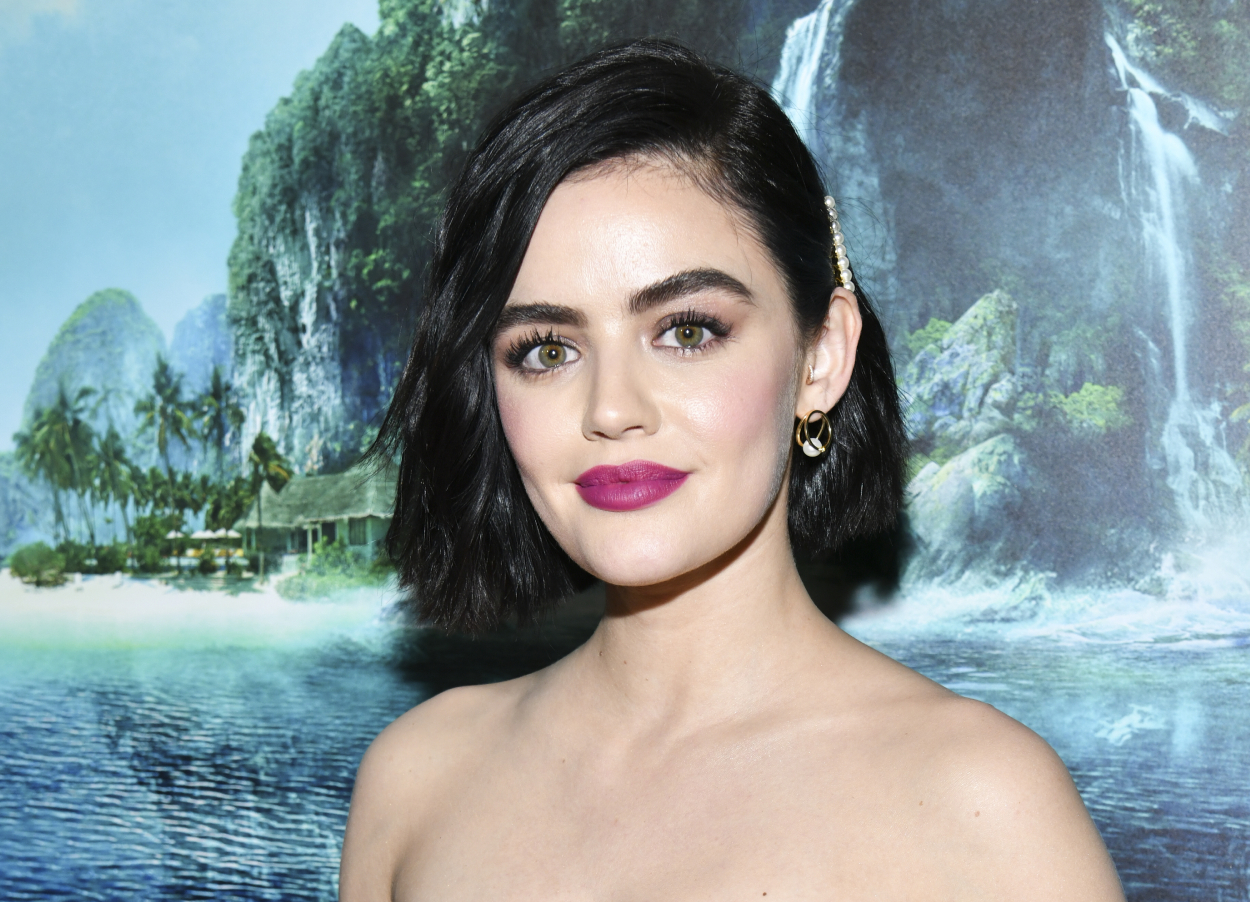 Hale has had several endorsement deals since hitting the mainstream with her acting work. However, as someone who suffers from several skin issues, she has to be careful about what she puts on her skin, hair, eyes, and overall beauty without further damage.
She recently became a brand ambassador for a hypoallergenic line of beauty products by Almay. Acknowledging her sensitive skin, Hale spoke about how important it was to know what products to use. She talked about this with The Cut. 
"For someone who has and still deals with skin issues, it's so important that, from start to finish, I keep my beauty routine as gentle as possible, which is why I love Almay products," Hale said in a statement. "From their eyeliners to their mascaras to their makeup-remover towelettes, Almay uses gentle ingredients in products that are specially formulated to avoid irritation."
However, to get the best results, Hale uses a combination of more skincare treatments than most of us could probably name. 
Lucy Hale's 25-step beauty routine
Hale has a not-so-simple process to make sure that her skin stays healthy through any of life's curveballs. She started using her skin routine to learn what worked and didn't work in her cases.
While Hale takes care of all her needs, she has a particular fondness for lip balm and eyeliner. A fan of eyebrows, she mentions in the video on Vogue that she's always trying to replicate pop star Dua Lipa's eyelashes as she masters her routine.
Hale recommends that people try out any skin, eye, hair, and other beauty products in small doses before committing. What works for her in terms of look and sensitivity might not work for someone else. This, according to Hale, is what makes a little education important.
Hale notes that her love of highlighters helps her bypass health concerns with other products. However, when one sees how big her collection is, they'll know that she treats every aspect of her routine seriously.
For her face alone, Hale uses some combination of dozens of different products these include:
Joanna Vargas Vitamin C Face Wash, Dr. Dennis Gross LED Face Mask, Isun Rhassoul Neem Face Mask, 111skin Rose Gold Brightening Mask, Jillian Dempsey Gold Sculpting Bar, OLEHENRIKSEN Lucky Pucker Lip Scrub, Rohto Eye Drops, SkinCeuticals C+E Ferulic, Stem Cell Serum, Benev GF-DNA Serum, Kat Somerville DermalQuench, Supergoop! SPF-40 Unseen Sunscreen, Lucas Papaw Ointment, Almay Smart Shade Skintone Matching Foundation, Dior Forever Skin Correct Concealer, Clé de Peau Concealer, Cinema Secrets Ultralucent Setting Powder, Huda Beauty Tantour Contour & Bronzer Cream, Almay Cream Shadow.
Other products include Anastasia Beverly Hills Modern Renaissance Eye Shadow Palette, ILIA Clean Line Gel Eyeliner, an eyelash curler, Hourglass Caution Extreme Lash Mascara, a since- discontinued La Prairie blush, Almay Healthy Hue Blush, Charlotte Tilbury Mini Filmstar Bronze & Glow Contour Duo, Charlotte Tilbury Miracle Eye Wand Brightening Duo, Anastasia Beverly Hills Brow Whiz in dark brown, Urban Decay Brow Tamer in clear, Charlotte Tilbury Lip Cheat Lip Liner and Matte Revolution Lipstick both in pillow talk, Bite Beauty Power Move Creamy Matte Lip Crayon, and finally, Fenty Beauty Gloss Bomb.
She uses Kristen Ess Brunette Dry Shampoo, Oribe Dry Texture Spray, and Kristen Ess Soft Matte Pomade for her hair.
This is the type of beauty routine that only a television actress like her could afford, but the two most opulent parts of her routine cost a combined $630. 
Breaking the bank for beauty
Hale's endorsement deals and television money make such a routine more feasible. Even by those standards, however, her most opulent practices may seem absurd to the average person.
First up is the Dr. Dennis Gross LED Mask. The painless LED mask is meant to penetrate the pores and iron out any wrinkles. For $400, it has to deliver the goods. However, as Sarah Wu of Glamour points out, it's become a standard for influencers everywhere. 
According to the website, the Sephora gold sculpting bar is a vibrating device that's meant to make the skin feel and appear toned, lifted, contoured, and revived. It helps the skin relax in ways that are similar to a massage, making it more elastic to handle any curveball thrown its way. 
It's safe to say that Hale has her routine down to a science. While everyone might not have the resources that she has, they can take her commitment and run with it to create their routine. Hale's routine might not be fully attainable, but it can set the groundwork for what others want to do with their own.