Lucy Hale's Musical Roots: Before 'Katy Keene' and 'Fantasy Island,' She Won a Reality Singing Competition
Lucy Hale has captured the spotlight as the title character of The CW's Katy Keene. Some fans may wonder where she got her start in Hollywood and where to see more of her work. Well, Hale boasts a robust resume including musical beginnings in showbiz, a penchant for horror films, and her new show Katy Keene.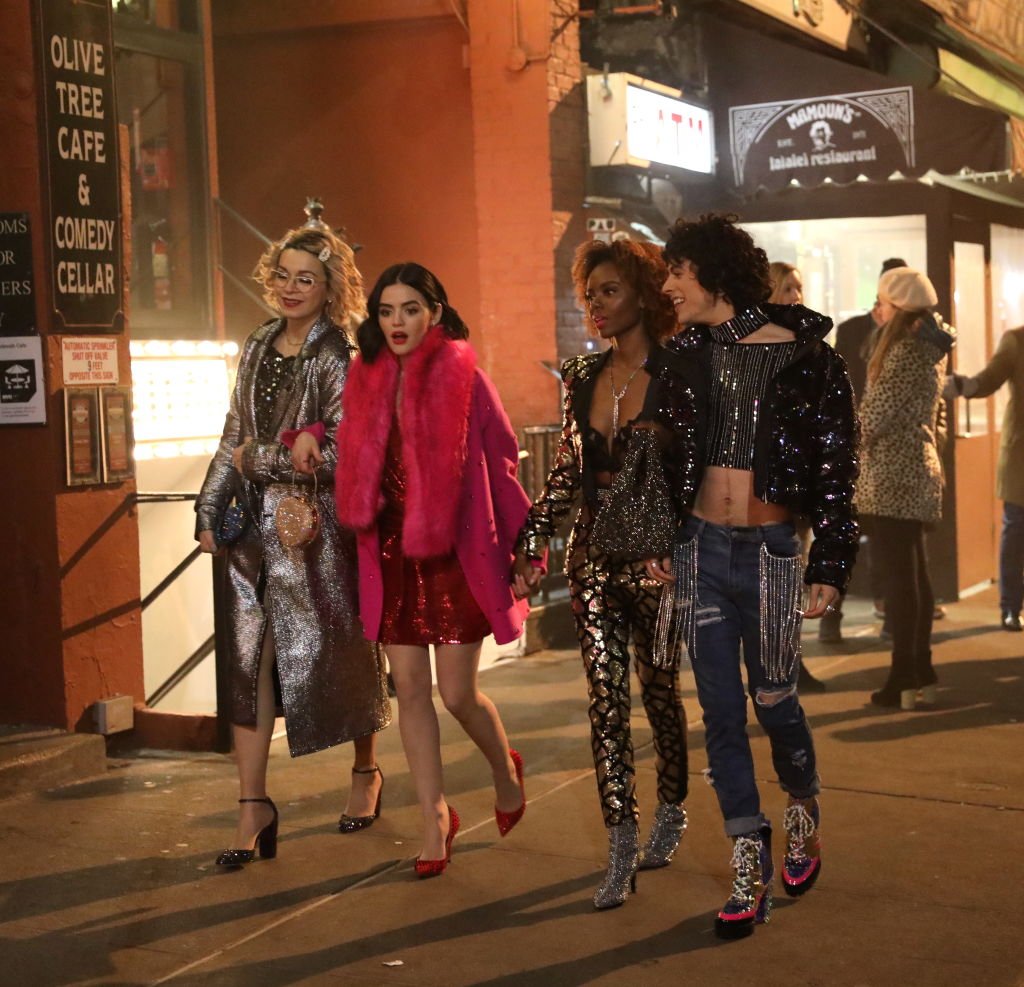 The 'Katy Keene' series has 'Riverdale' origins
Katy Keene is the latest show from the Archie Comics Universe. Like its predecessors, Riverdale and Chilling Adventures of Sabrina, the series is produced by the mega-successful Berlanti Productions. Katy Keene is a direct spin-off of Riverdale and has some shared connections, but in contrast to Riverdale's small-town vibe, it takes place on a big city backdrop.
Before the show premiered, Hale guest-starred on Riverdale when her character, Katy, made an appearance as Veronica Lodge's gal pal. Veronica mixed it up with Katy during a trip to New York with the elder Lodges.
In Katy Keene, former Riverdale resident, Josie McCoy joins Katy and friends on a quest for success in New York's music, fashion, and theater scenes. We last saw Josie in Riverdale the summer before her senior year at Riverdale High, but Katy Keene flashes forward and picks up with Josie, Katy, and their crew five years in the future!
Fans can likely expect more mature storylines for Katy Keene characters versus their younger Riverdale counterparts. Considering Katy's relationship with Veronica and Josie's history in Riverdale, it will be interesting to see whether the producers will work in a crossover, and if so, how they will deal with the time jump.
The 'Katy Keene' cast has legit talent
Hale's Katy Keene character, has a passion for fashion and aims to become a designer. Before landing the role of Katy, Hale most notably starred on Pretty Little Liars as Aria Montgomery. But that wasn't her first gig.
Hale has racked up credits in numerous TV shows, shorts, and feature films. She has solidified herself as a credible scream queen with starring roles in Scream 4 and Blumhouse's Truth or Dare. Her latest horror romp, Fantasy Island, is now playing in theaters. Hale also has several other projects in development.
Ashleigh Murray reprises her Riverdale role of songstress, Josie McCoy of Josie and the Pussycats. Like her character, Murray has a musical background. She started in musical theater before appearing in a few short films. Then, she scored guest-starring roles on The Following and Younger before her big break on Riverdale. With at least one project in development, we can look forward to seeing more from Murray soon.
Jonny Beauchamp portrays Katy Keene's Jorge Lopez, and his drag alter ego, Ginger Lopez. You may recognize Beauchamp as the recurring character, Angelique, from Penny Dreadful. He has also enjoyed success in a string of big-screen features and shorts, and guest-starring roles on the small screen. Beauchamp has several projects in the pipeline that will be released in the coming year.
Fans of the animated series BoJack Horseman may pick up on a familiar-sounding voice on Katy Keene. Julia Chan, who plays socialite Pepper Smith, landed a recurring role on BoJack Horseman. She also had stints on several other series before signing on to co-star in Katy Keene. Based on her lengthy resume, the Harvard alum likes to stay busy with television, movies, and short film projects.
The 'Katy Keene' headliner has musical roots
On Katy Keene, Josie is the one with a great set of pipes, and Ginger wows audiences with her fierce stage presence. In real life, it was Hale who won over reality TV judges and fans with her powerhouse vocals and winning personality.
Before she was bitten by the acting bug, Hale rose to fame in 2003 on the short-lived reality competition series, American Juniors. That was a full two years before her television debut in a guest spot on Ned's Declassified School Survival Guide.
American Juniors was a spin-off of American Idol. Like its predecessor, the competition incorporated auditions, live performances, judges, and viewer votes. But unlike American Idol, which sought to crown a single adult winner, American Juniors was designed to create a singing group made up of tween superstars.
On the show, the top five finishers would form a group and produce an album. Hale nabbed the fourth spot and solidified her position in the American Juniors group. Unfortunately, the group disbanded shortly after a disappointing album performance, and Fox quietly canceled the series despite the show's respectable ratings.
Catch Katy Keene Thursdays at 8/7c on The CW.