Lucy Liu and Bill Murray Got Into a Fist Fight When Filming the First 'Charlie's Angels' Movie
When we think of Charlie's Angels, our minds immediately go to the iconic crime fighting trio and the close bond they share. Ever since the original reboot was released back in 2000, many of us have come to love these powerhouse females and idolize the friendship they have on and off set. While many of …
When we think of Charlie's Angels, our minds immediately go to the iconic crime fighting trio and the close bond they share.
Ever since the original reboot was released back in 2000, many of us have come to love these powerhouse females and idolize the friendship they have on and off set.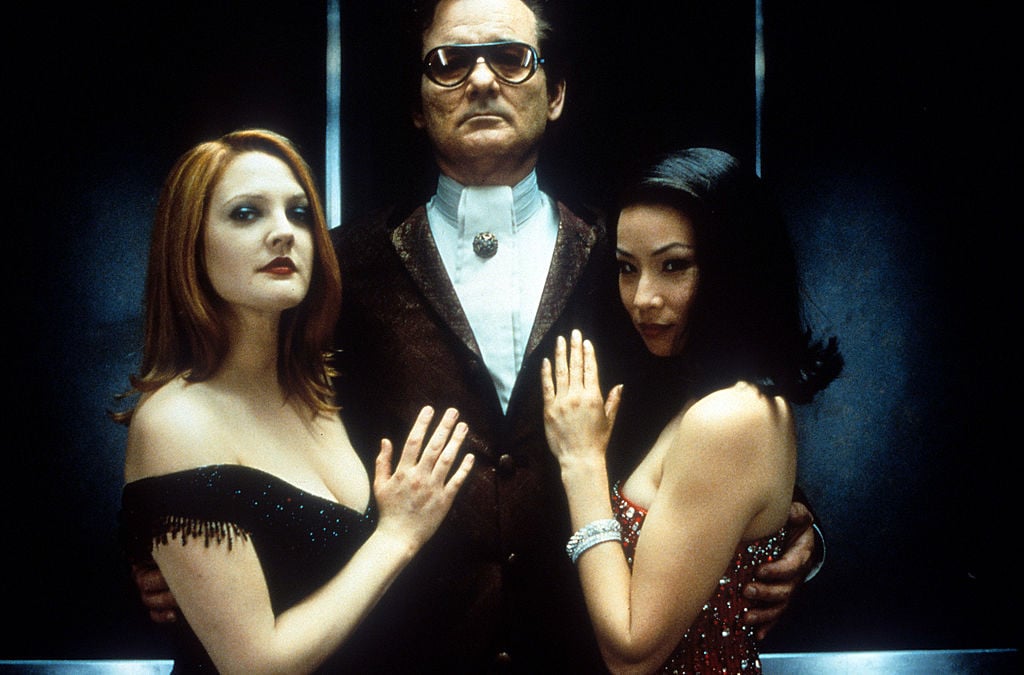 While many of the film's stars still remain close friends to this day, it turns that not everyone in the cast got along.
Liu and Murray just didn't get along while on-set
Everyone knows that Charlie's Angels wouldn't be able to take down the bad guys if they didn't have their closest confidante, Bosley, by their side.
Over the years, Bosley has been portrayed as the bumbling father figure and somewhat of a big brother to the ladies and many actors who've played him have done a great job exuding that persona.
While we've come across many Bosley's in recent years, Bill Murray's take on the character was well received.
The actor had us believing that he was Bosley through and through, and the connection he had with Drew Barrymore, Cameron Diaz, and Lucy Liu on-set was undeniable.
While Murray just seems like the type of guy who gets along with everyone he works with, that unfortunately wasn't the case when he was filming Charlie's Angels.
Apparently, Liu and Murray didn't get along at all while filming the first Charlie's Angels movie and frequently exchanged words on-set.
While it was speculated that the Ghostbusters star just never felt comfortable around Liu, no one really knows why these two couldn't get along.
Though Murray and Liu just kept their distance from each other, things took an unexpected turn one day when a huge fight erupted between these two co-stars.
According to sources, the fight happened right after Murray stopped a scene and began calling out Liu on her acting. It was said that Murray "loudly complained about her technique," even saying, "What in the hell are you doing here? You can't act!"
Liu, of course, didn't appreciate Murray's verbal attacks and allegedly started throwing punches. This caused bystanders to intervene and eventually separate the co-stars before the situation escalated even further.
Are the actors still feuding?
After that whole situation, it was rumored that Murray decided not to return for the Charlie's Angels sequel because he did not want to work with Liu any more.
Instead of Murray reprising the role of Bosley in Charlie Angels: Full Throttle, actor/comedian Bernie Mac took on the task.
While many people believed that Liu caused Murray to not return for the sequel, the actor eventually revealed that that was far from the truth.
Two years after the whole debacle, Murray revealed what really transpired that day on-set with Liu.
"We began rehearsing this scene and I said, 'Lucy, how can you want to say these lines? These are so crazy,'" he shared back in 2003. "She got furious with me because she thought it was a personal assault, but the reality is she hated these lines as much as I did. But for 15 or 20 minutes there, we went to our separate corners and threw hand-grenades and sky rockets at each other."
In addition to explaining his side of the story, Murray also shared where he stood with Liu following their fight.
The actor stated that the entire thing had been blown out of proportion and insisted that he and Liu were in a much better place.
"We made peace and I got to know her better from that day, and I feel very warmly for her now," he said.