Ludacris Says His Lyrics About R. Kelly Were "Misunderstood"
R. Kelly's alleged sex trafficking crimes caused him to lose millions of fans. Following the airing of the Lifetime docuseries Surviving R. Kelly and personal accounts of the alleged abuse his former girlfriend Azriel Clary says she suffered, there aren't many people who are willing to give Kelly's music a pass. But apparently, rapper Ludacris is not one of those people.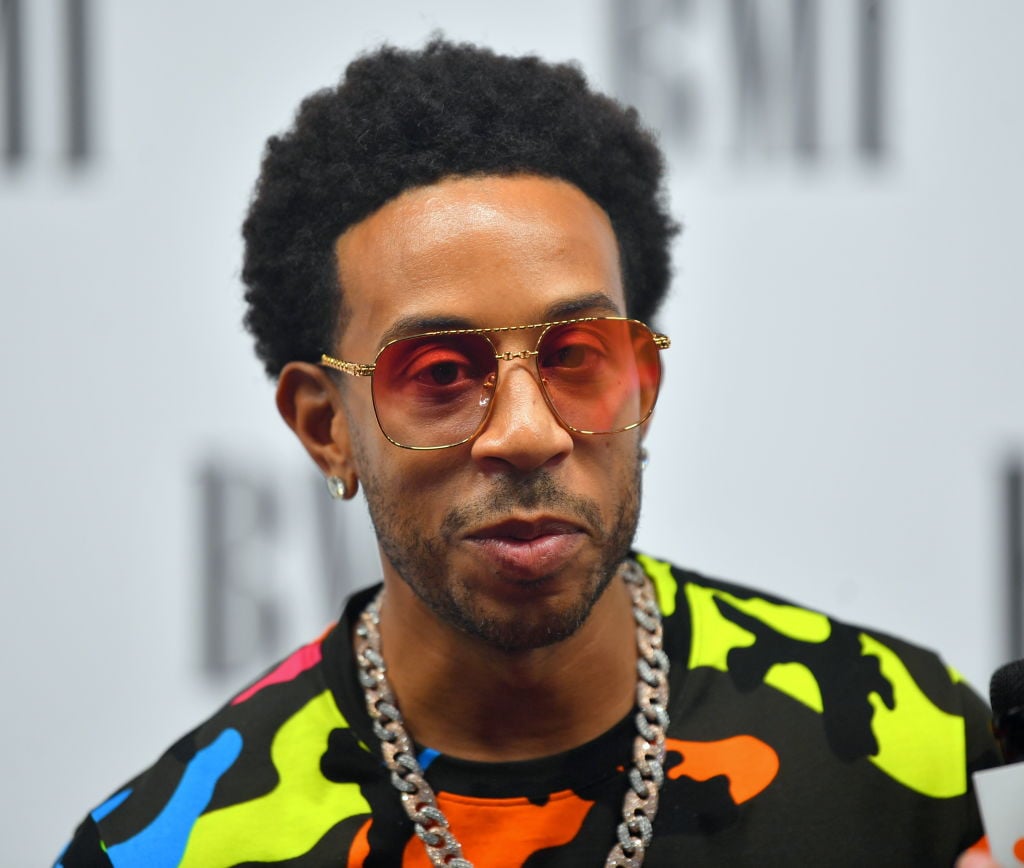 Ludacris mentioned his "love" for the disgraced R&B singer in a new song that he gave a snippet to on Instagram. The backlash was swift and now Ludacris is taking the time to clear up what he was trying to say in the song.
Ludacris faces backlash over lyrics featuring R. Kelly
During Ludacris's 'Verzus' battle with Nelly, he provided his fans with a snippet of his new single, "Silence Of The Lambs." The song names celebrities who've been part of some level of controversy throughout the past few years – including Colin Kaepernick and Roseanne Barr. But, it was his mention of R. Kelly that set the internet ablaze.
In the new track, Ludacris raps, "The world crazy, n**gas pouring drinks like Cliff Huxtable/ I love R. Kelly, but around my daughters, I am not comfortable."
The Timbaland produced song immediately shifted the atmosphere from nostalgic joy to one of shock and somewhat disgust for most of the 300,000+ viewers who tuned into the live stream. To add insult to injury for many, Ludacris replayed the song several times. 
"I love R.Kelly but around my daughters I'm not comfortable." -Ludacris. How do you "love" a known pedophile after all of sick twisted shit he did," one asked on Twitter.
Related: Rapper Ludacris Mentions R. Kelly and Causes Hysteria
"How you love someone you're not comfortable to have around your daughters," asked another on Instagram.
Ludacris ignored the chatter and his posts on Instagram in the aftermath of his snippet going viral focused on him promoting safe hygiene during COVID-19.
Ludacris says his lyrics were "misunderstood"
The backlash against Ludacris continued days after his May 16 battle with Nelly ended. During an interview with V103 radio in Atlanta, host Big Tigger gave the rapper a chance to clarify his lyrics and address his critics, especially as he is known to show his relationship with his daughters.
"Sometimes when you speak on records you're speaking like it's just me and you having a conversation as friends but it's just – you just speaking and just being honest," Ludacris said. "I saw that a lot of people kinda misconstrued or didn't really understand what it was that I was saying."
"Tigger responded with a level of understanding, telling Ludacris: "You probably meant I love [R. Kelly's] music and what he brought to the table. But I'm a father of daughters and yea, nah, you not go be around my daughters."
Ludacris revealed that Tigger's observation was correct, calling Tigger a "smart man." Overall, Ludacris felt the backlash was overkill.
After Ludacris's explanation, many changed their stance and lightened up in their response to the rapper. 
"It's the truth salute to you, Ludacris," one wrote on Instagram.
"We all got the same vibe. Lol it was kinda self-explanatory," wrote another.
The song also features Lil Wayne. Fans will get to hear it its entirety once it's released.