Luis D. Ortiz From 'Million Dollar Listing' Has a Staggering Net Worth That Allowed Him to Walk Away Forever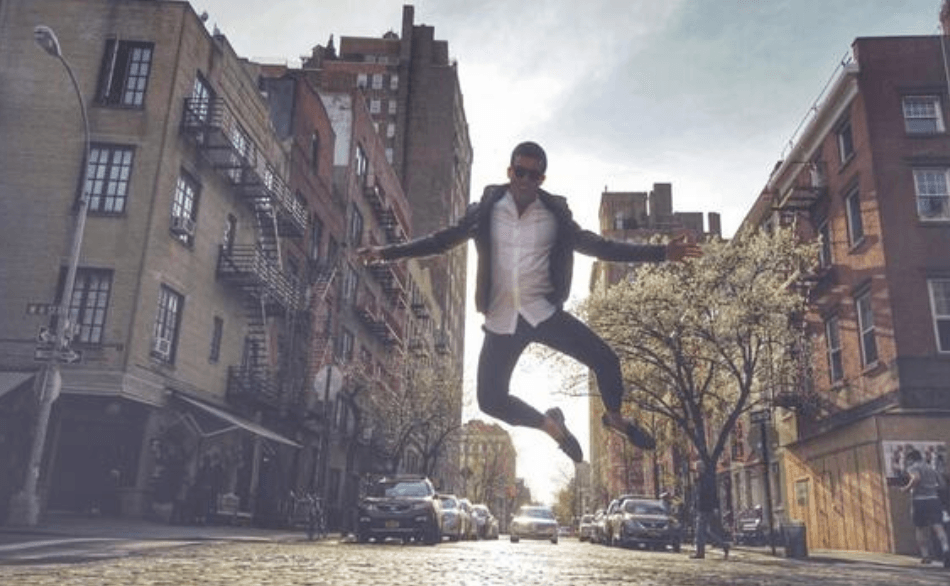 Million Dollar Listing cast members and fans were shocked to learn that real estate superstar, Luis D. Ortiz was walking away from the real estate game forever. And while his sudden departure took fans by surprise, Ortiz was never shy about sharing the existential crisis he endured during his last season.
Ortiz sought counsel from a number of sources as he struggled to reconcile his business. Plus how he lived his life. But after what seemed to be significant soul searching, Ortiz decided that battling the New York City real estate market wasn't his dream. And he disappeared from the Bravo universe.
Aside from his obvious absence from the show, fans wondered how someone who was on the rise could just walk away. Plus how could he afford to leave what appeared to be a significantly lucrative career?
Ortiz worked hard to reach real estate heights
Ortiz was known for his considerable amount of hustle. Even though he was one of the younger cast members at age 32 at the time. Ortiz came from humble beginnings, growing up with strong family support in Puerto Rico. He initially moved to New York to study film direction at New York's Film Academy. And while he had a passion for his craft, he turned to real estate. He worked with firms like Prodigy Network and Synergy.
He quickly rose to the top, representing celebrities and partners from investment firm Goldman Sachs. Eventually, he joined Douglas Elliman where he started his own real estate group, Ortiz & Co, accomplishing this feat in only seven years. According to Bravo, "Ortiz has sold several hundred million dollars' worth of residential real estate to date, however making money was never his main motivation. Ortiz is still driven by the adrenaline that comes with every deal."
But happiness eluded him
Loved how the boys looked last night! Congrats! @FredrikEklundNY @RyanSerhant @Bravotv pic.twitter.com/0g1yrBEt2a

— Luis D. Ortiz (@luisdortiz) April 3, 2014
Ortiz is the perfect example of how money can't buy happiness. Viewers saw Ortiz struggle on the show. He told Bravo's The Daily Dish in 2016 what he was going through.
"It was tough because first of all, I didn't know that that was what I needed to do," he said. "I always ignored that that could be a possibility because I'm at the peak of my game and doing better today than I've ever done in my career. So why would I think that? But when I realized that it wasn't making me happy, it was a hard decision to make because then you say you have built a career that is allowing you to do so well or you're doing so well, but yet doesn't make you happy — so the decision has to be which one do I choose? So I chose happiness."
At the time he announced he was moving to Paris. "I'm going to travel to Europe by myself," he told Bravo. "I'm going to go on a little journey, find myself a little bit more, and then come back strong," he said. "Come back with a huge tan, a long beard. I'm not worried whatsoever. I've always been very passionate about anything that I do and when I'm very happy I think I'm able to whatever's gonna come. I don't know exactly what that is, but I swear I'm gonna find out."
Cast member Ryan Serhant offered this update
Two years later and Ortiz is still wandering, MDLNYC cast member, Ryan Serhant shared with Bravo's The Daily Dish.
"Luis is living the life. Luis is out there," Serhant revealed. "We follow him on social, he's all over the world, like every other day, he posts another photo from somewhere else in the world. And so, he's a real frequent flyer, that one. He's all over the place. But I think that's what he wanted to do. He just wanted to travel, see the world, live life, and he's living it. And I give him a lot of credit for actually doing it because a lot of people talk about doing that kind of lifestyle all the time, and it can be very expensive. But he's figured out how to do it and how to be happy doing it. So it's great."
And this is probably why he can afford to wander
It's been a long time since I sat down to read a book. Feels great to be home. pic.twitter.com/pXC4hr0Og9

— Luis D. Ortiz (@luisdortiz) September 29, 2014
Not many 34-year-olds can chuck it all and retire. However, Ortiz built quite a fortune before he "retired," to the tune of $15 million, according to Celebrity Net Worth. Although he started his real estate career in apartment rentals, he quickly moved into sales. There he did $20 million in sales within a few short months.
When he moved over to high-end boutique firm Synergy, he grossed $75 million a year. Cast member Fredrik Eklund told The New York Times in 2013, his company's gross commissions nearly doubled while on the show. Serhant added, "They could pay us nothing and we would probably still do it because the advertising is something you can't buy."
Check out The Cheat Sheet on Facebook!