Luke Combs' Fans React to the Country Singer's New Album: 'Your Best Work Yet'
Country music star Luke Combs has a new album out, and his fans have taken to social media to share their reactions to his latest music. To sum things up, some say it's his "best work yet."
What kind of direction did the new dad take while making Growin' Up? And what did his followers have to say to him about it? Plus, who joined him for a duet and turned the moment into a "bucket list thing" for him?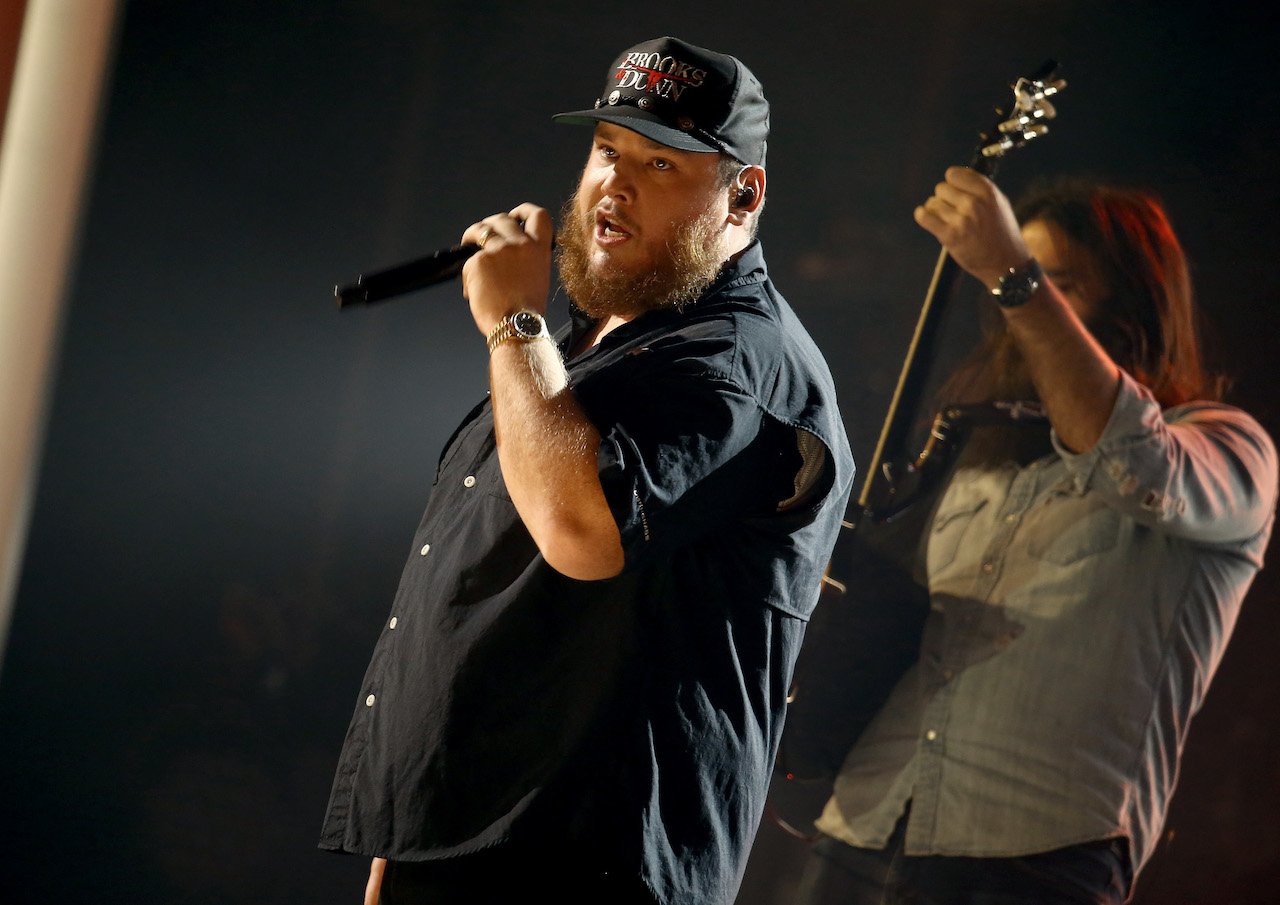 Luke Combs' latest album stays true to his sound but sends him in a grown-up direction
Rolling Stone declared Combs is "country music's biggest star" following the release of his new album, Growin' Up. The album's title reflects his current situation personally, as he became a new dad on Father's Day 2022. So, his music points to different priorities than before.
For example, his song "Used to Wish I Was" was written about something he thought he wanted but eventually realized he didn't. "That song speaks to that moment of like, 'I tried so many different things — I want to be a homicide detective, I want to be a businessman,' and you don't really want to be those things," he explained while talking to Rolling Stone.
He added, "You're just forced to try to have some sort of direction, but really you may not have any at all."
True to his roots, Combs still sings about the joys of small-town life in "Any Given Friday Night" and the excitement of a good fishing trip in "On the Other Line."
What do fans think of Luke Combs' new album?
Following the release of Growin' Up, Combs, who The Voice rejected, shared a video to address his fans. "It's been a long time coming, but my NEW ALBUM Growin' Up is finally out!" he captioned the post. "Hope y'all love it!!"
Fans flooded the comments section on his Instagram to show their appreciation for his latest release. Some applauded it as "incredible" and "so bloody good."
"This man does not make a bad song," one user commented, while another told him, "Your best work yet."
Combs' wife, Nicole, also remarked on the video, pointing to the setting. "Cracking up bc I know that you took this video while feeding our chickens this morning," she wrote and added, "So proud of you babe!!"
Luke Combs said working with Miranda Lambert on his new album was 'a super bucket list thing'
Notably, Combs and Miranda Lambert teamed up for a duet called "Outrunnin' Your Memory" on Growin' Up. And she's someone he's "looked up to for so long as a songwriter."
"… It was a super bucket list thing for me to get to write with her," he shared on Twitter. "The only intention we had was to write a song that we both thought was really good."
He concluded a second tweet by hoping his fans love the duet as much as he does. And judging by their comments, they do.
"Might be the best song on the album," one declared.
RELATED: Luke Combs Said He and Ed Sheeran Are 'the Duo Y'all Never Knew You Needed'