How Did Luke Combs Meet Adam Church?
Learn more about Luke Combs and Adam Church, how the country artists met, how Church came to star in Combs' 'Doin' This' video, and who Adam Church is.
Luke Combs is an accomplished country music singer-songwriter. He was born and raised in North Carolina and worked his way up in the music industry starting in college, where he worked as a bouncer which helped him earn stage time at the venue. Once out of college, he moved to Nashville, Tennessee to pursue his dream of becoming a country music star.
It was his time in Nashville that both solidified his friendship with fellow country singer Adam Church, and it is also where he was able to sign his first record deal and become the award-winning musician he is today. It was that question of "what if?" that brought Combs and Church back together for Combs' "Doin' This" video.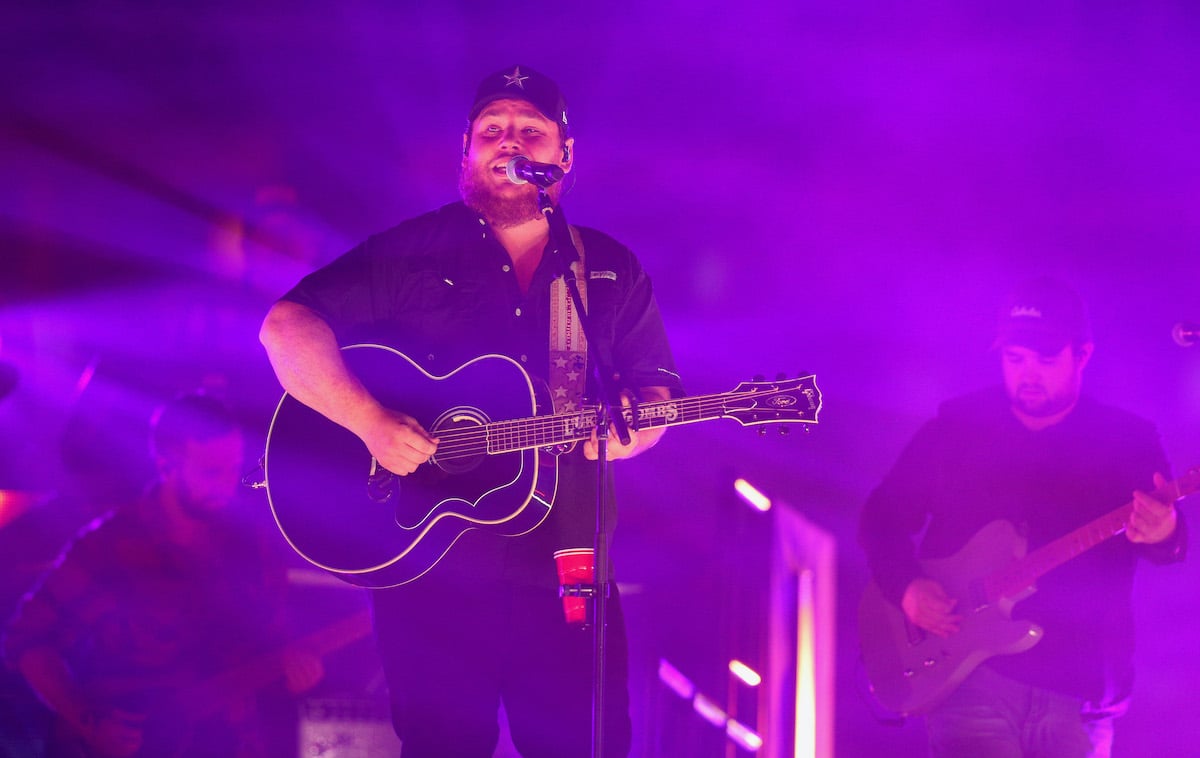 Combs and Church first met performing music together
Like many musical artists, it takes years to get noticed. That's what happened in the case of these two country artists. They met first met each other performing their music at colleges, then on Lower Broadway in Nashville before anyone came close to signing a record deal with a major label. It was those moments prior to making it big that made Combs remember where he came from when he wanted to feature Church in his "Doin' This" video.
The concept of the video shows the potential path Combs would have taken with his life and his music had he not made it big. The video features Church and his real life, which looks much different from that of his friend. Instead of filling arenas and touring all over the country, Church is a typical husband and father with a traditional 9-to-5, but someone who still makes time for his music, being able to fill bars in his home state of North Carolina.
Due to the exposure from Combs' video, Church is ready to put everything back into the music. He's planning on moving to Nashville and seeing if he can get traction picking up where he left off.
Church is a musician breaking out in country music
Church is a country musician that took a different path than that of his buddy, Combs. Although they were working in Nashville at the same time, Church didn't hit it big with his songs like Combs did. Instead, he kept working hard, but an accident set him back. Church broke his leg while attending an Avenged Sevenfold concert. Due to the injury, he retreated to his parents' home. After that, he was married, had a young daughter, and realized that many of his priorities had changed.
Being featured in the Combs video was a great honor for Church, and he knows that he will still have to work hard to get back into music, even with the boost from his old pal. According to Taste of Country, he has already seen the benefit of being in the video. His concerts are now filling up with Combs fans who loved the video.
Combs is an award-winning country star
Combs' earliest claim to fame was that he sang with vocal groups from his high school and that allowed him to get the chance to perform at Carnegie Hall. But that wasn't the only time that Combs would perform for a large audience. Once he realized that music was something he wanted to pursue, he did what he could to make it big.
Nashville is the place to be for country singers and songwriters that want to make it big. Venues on Lower Broadway have been the birthplace of many country music careers, including that of Combs. Since signing his first record deal, the married father has won numerous awards for his music, including CMA and Billboard Music Awards.