Luke Combs' New Album: Here's Everything We Know
Luke Combs' new album officially has a title and a release date. The 'Beer Never Broke My Heart' singer is releasing his first new studio album since 2019, a moment that has been long-awaited by fans. Here's everything we know.
Country music star Luke Combs has finally granted fans' wishes — the "When It Rains It Pours" singer announced on April 13 that a long-awaited new album is officially on its way. It's a big year for Combs, who recently finished up a tour and whose wife, Nicole Combs, is pregnant with the couple's first child.
Combs has unveiled a few details about his newest project, including the release date, number of songs, and even some sneak peeks of the music.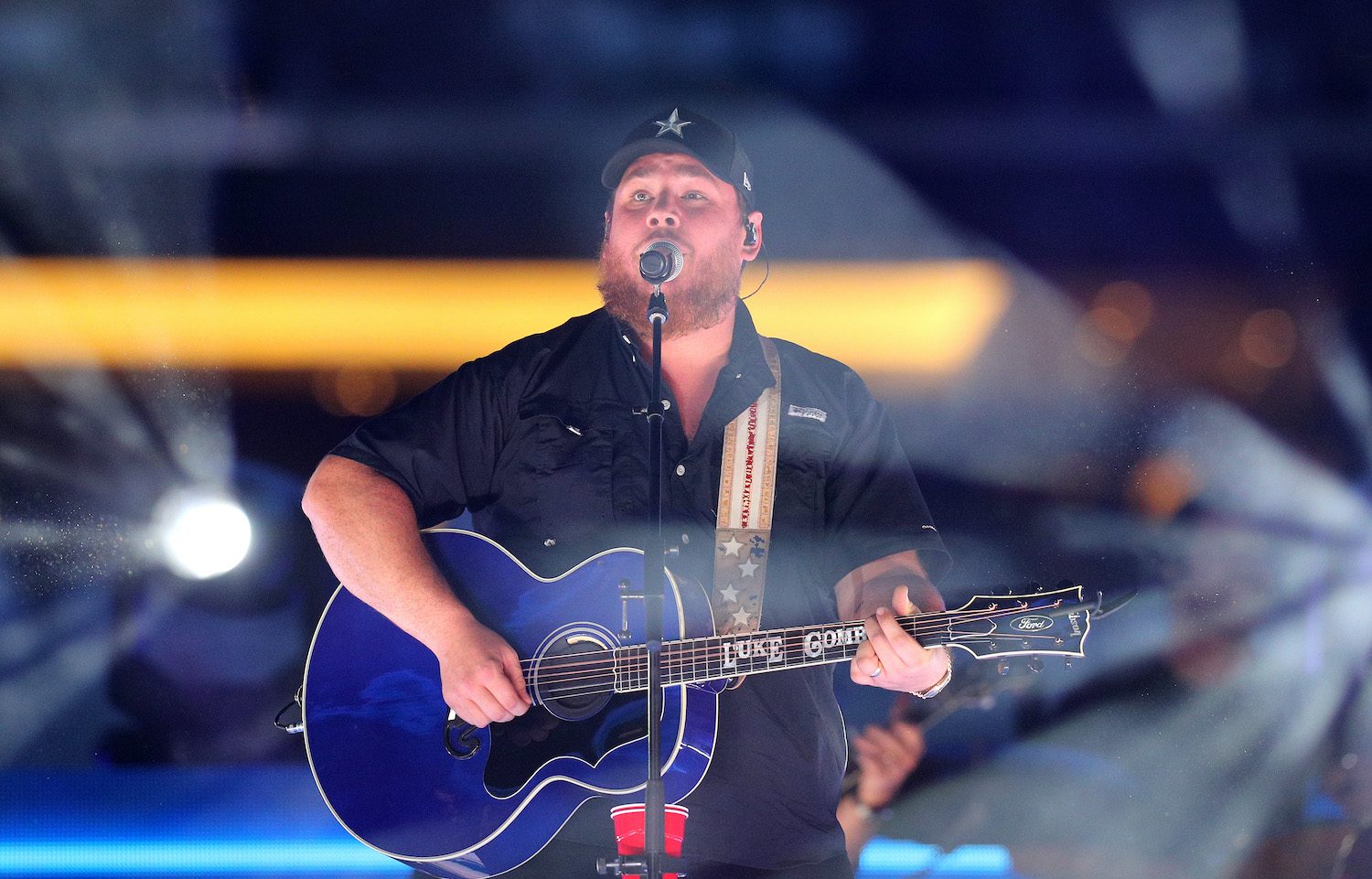 Luke Combs' new album will drop on June 24
Though Combs' career hit new heights back in 2016 with "Hurricane," he isn't one to pump out a new album every few months. His last project, What You See Is What You Get, debuted back in November 2019. Though Combs did release a deluxe edition (What You See Ain't Always What You Get) in 2020, it's still been quite a while since fans have been able to get their hands on just-released music. Thankfully, the wait is almost over.
Combs' new album will drop on June 24 and is titled Growin' Up. Though he hasn't explicitly stated the inspiration behind the album, it comes at a time when Combs is truly "growing up" as he prepares to become a father. The album will likely drop shortly after he and his wife welcome their first child, who is due sometime this spring.
Growin' Up will feature 12 songs, several of which fans have already heard.
Combs has already released or previewed several songs, including 'Tomorrow Me'
Some of Growin' Up's new songs will sound familiar to fans, as Combs has shared at least three of the album's records on social media. Back in November, Combs released the first song on the new album, "Doin' This," which reflects Combs' love for music and how he would still be spending his days performing regardless of whether it ever led him to fame.
In March, Combs posted a video of himself playing the acoustic version of a new song called "Tomorrow Me," which he then released the full version of on April 22. The song reflects on the decision to finally move on from an on-and-off relationship — a clear sign of growing up. And in early April, Combs dropped a preview of "The Kind of Love We Make," which is a more intimate, slower country rock song. Combs has yet to release the full version.
Some fans think Combs is planning a double album
Of course, the album announcement came with plenty of fan excitement. And some eagle-eyed country music lovers noticed something interesting about the Growin' Up album cover — it could symbolize a double album. The album art only shows half of Combs' face, which some think is an indication that a double album is secretly on the way, with the other album being the other half of his face.
"Double album .. calling it!" one fan wrote in response to a comment on Combs' Instagram post.
"I think the other half of the hat is the other album side title. Least we can hope so," another fan wrote.
"First half is 'Growin' Up' and the second half is 'Gettin' Old' going off of how the song goes," someone else commented.
Fans will have to wait until the album drops at the start of summer.