Luke Combs Has His Plate Full Preparing for His First Baby: 'I Got a Lot of Stuff to Do'
As country star, Luke Combs, prepares for his first baby, he admitted to being "a little nervous" about all the things he needs to do before the bundle arrives, like learning the meanings of new words and buying clothes he didn't know existed.
And in the meantime, he's also been nominated for two big honors at the 2022 Academy of Country Music Awards.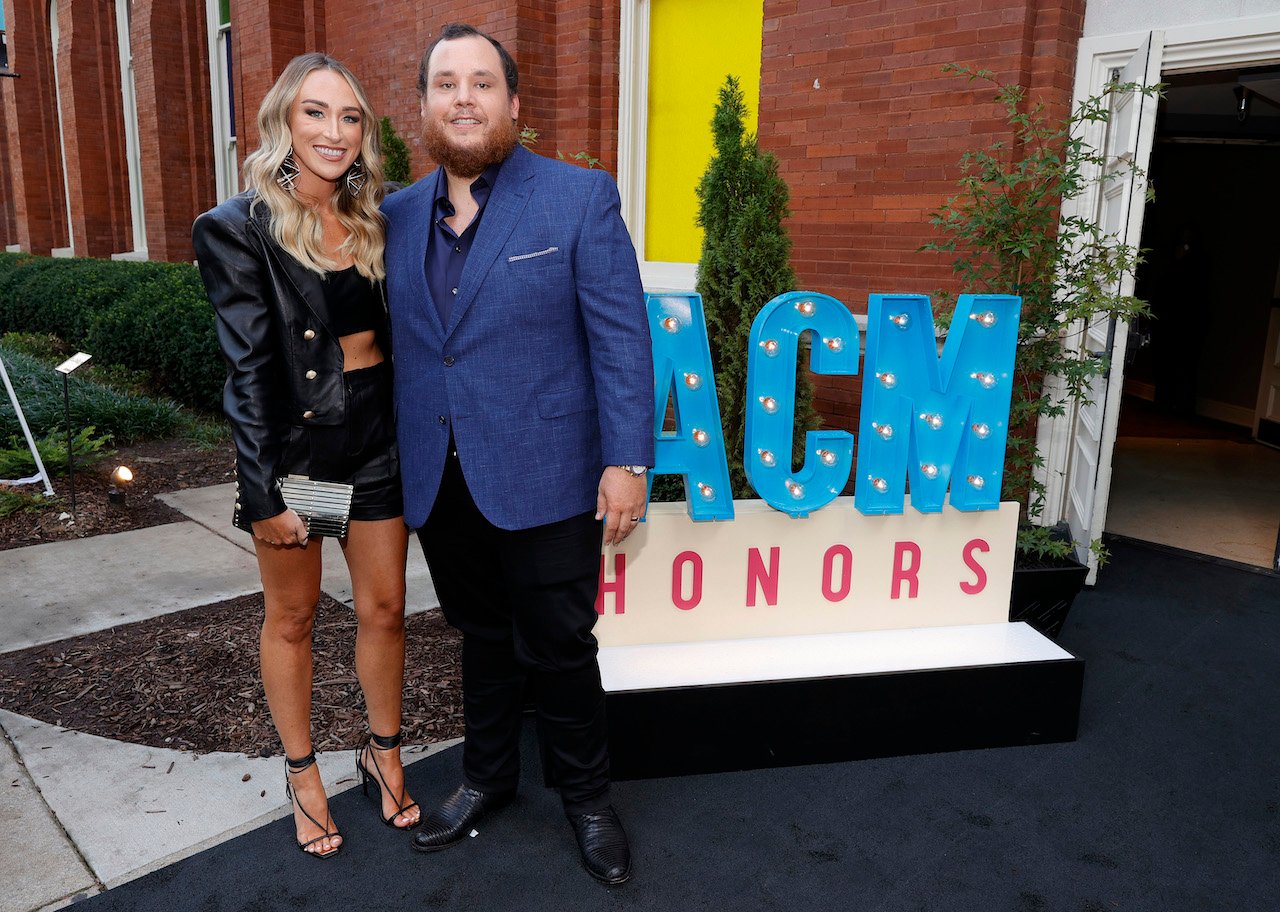 Luke Combs is nominated for top awards at the 2022 ACM Awards
As Combs prepares for first-time fatherhood, he's also found himself nominated for two major awards at the 2022 ACM Awards. He's up for Entertainer of the Year and Male Artist of the Year.
"Always an honor to be nominated at the ACM Awards!" he shared on Twitter.
For Entertainer of the Year, he's up against Carrie Underwood, Miranda Lambert, Eric Church and Chris Stapleton. In the category of Male Artist of the Year, Jimmie Allen, Thomas Rhett, Morgan Wallen, and Stapleton are all nominated, as well.
So, Combs has some pretty impressive competition. But it might not even be at the forefront of his mind right now, given the rapidly approaching birth of his first baby.
Luke Combs has 'a lot on his plate' before the birth of his first baby
Combs and his wife announced in January of 2022 they're expecting their first child in the spring.
"Here we go y'all! Lil dude Combs is coming this Spring! Couldn't be more excited to start a family with this babe," he shared on Twitter and Instagram. "It's gonna be a hell of a ride."
RELATED: Rihanna Posts Pregnancy Photos on Instagram After Reveal With A$AP Rocky
Per People, Combs confessed during an appearance at the Grand Ole Opry he's "a little nervous" about impending fatherhood. "I got a lot of stuff to do," he said. "I got a lot on my plate … I'm uncovering things every day. I'm buying all kinds of clothes I didn't know existed."
He said he's even learning some new words in the process. "I didn't know what a bassinet was. But that's a thing apparently," he shared. "A lot of new words I'm learning."
After reaching out to friends who are already parents, he said he realized, "The baby just doesn't need me at all. I'm just there to clean stuff. … It comes out and it's like, 'Why are you mouth breathing all over me? I don't need you to be around.'"
So, it sounds like Combs is prepared to be there for his wife, Nicole, who will likely need him even if the baby doesn't at first.
Luke Combs wrote a hit song about his wife before they even started dating
RELATED: Chris Stapleton Tried to Write a Song With His Wife On Their 1st Date, But 'We Just Ended Up Making Out'
Combs married his wife, Nicole Hocking, on Aug. 1, 2020 after dating since 2016. But he fell for her before they were official. And she inspired him to write his song "Beautiful Crazy" soon after they met per People.
"I wrote that song about my wife before we were even dating [and it ended up being] the first dance at our wedding," he said. "There's no way that any other song will top that as far as sentimental value for me."
RELATED: Maren Morris Says Moms Shouldn't Be Pressured to 'Erase Any Evidence' of Their Pregnancy After Giving Birth