Luke Combs Wants to Be a Dad That's Around for His Baby: 'Family Is Important'
Country star Luke Combs is preparing for his first baby with his wife, Nicole Hocking. And he said he doesn't "want to be a dad that's not around" despite his tour schedule. While Hocking has already been joining him on the road, he hopes she and their baby will both do that as soon as they're ready.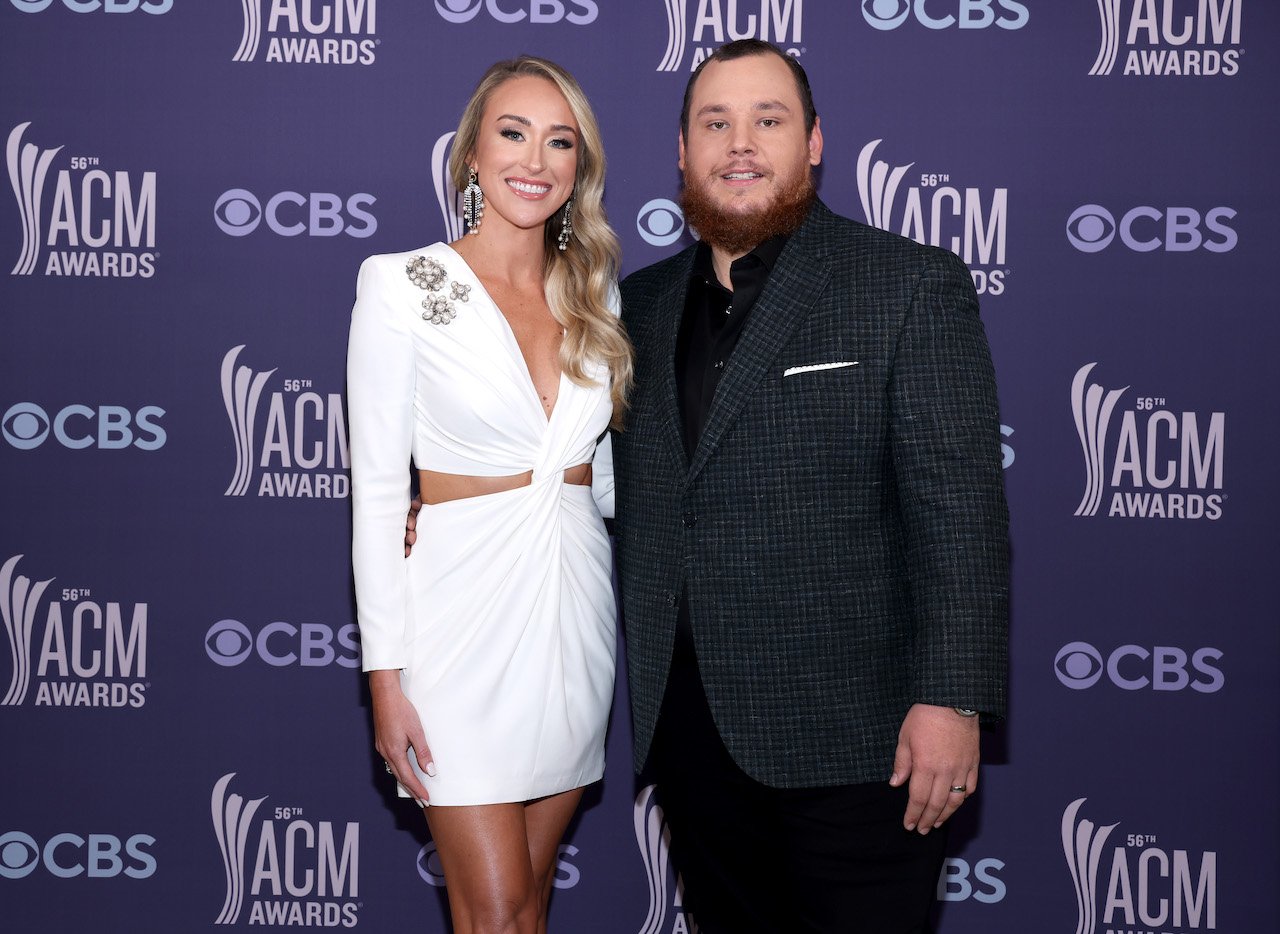 Luke Combs and wife, Nicole Hocking, are expecting their first baby in the spring of 2022
In January 2022, Combs announced the upcoming birth of his first baby, due in the spring of 2022. "Couldn't be more excited to start a family with this babe," he wrote on Twitter. "It's gonna be a hell of a ride …"
He and Hocking met before fame in 2016 when they spotted each other from across the crowd at a music festival in Florida. As it turned out, they both lived in Nashville and soon became acquainted. But they didn't begin dating until he wrote his song, "Beautiful Crazy," about her (per Country Living.)
After almost two years of dating, they got engaged in 2018 and married on Aug. 1, 2020. Combs turned footage from their wedding day into the music video for another song he wrote about Hocking called "Forever After All."
RELATED: Royal Wedding Traditions Every Bride and Groom Must Follow
Luke Combs wants to be 'the guy throwing the football' to his kids, not a 'dad that's not around'
As the couple prepares for parenthood, Combs said he is excited for when his family can join him on the road, like his wife already does. But he doesn't expect her to do that with a new baby, of course.
"I would love to have them out as much as they want to be out, as much as they can be out," he shared in an interview for Absolute Country Radio (per Taste of Country.) "You know, I think that's important."
"I enjoy [Hocking's] company, and she has liked being out there up to this point," he explained, "and obviously that will probably change a little bit with the baby and stuff."
In short, it seems if he can't be home, he'd like them to be wherever he is. "I don't want to be a dad that's not around or the dad that you see on TV and go, 'Oh, that is my dad, and that is where he is today, I guess,'" he explained. "Family is important to me. I'd like to be the guy throwing the football to them."
RELATED: Jennifer Lawrence Welcomes First Baby With Husband Cooke Maroney
Luke Combs 'has a lot on his plate' preparing for his baby
During an appearance at the Grand Ole Opry, Combs admitted he's "a little nervous" about impending fatherhood (per People.) Part of that nervousness is related to all the new things there are to learn.
"I got a lot of stuff to do," he said. "I got a lot on my plate … I'm uncovering things every day. I'm buying all kinds of clothes I didn't know existed."
But he also seems to believe his role will be smaller than what Hocking will take on as a new mother. "The baby just doesn't need me at all. I'm just there to clean stuff," he concluded.
RELATED: Hilary Duff on Having Her 1st Child at 24: 'That Was One of the Loneliest Times in My Life'