Did Luke Dunphy Ever Go to College? Here Are a Few of Our Favorite Milestones of This 'Modern Family' Character
He may not be the smartest or the most stylish of the Dunphy children, but Luke has a special place in the hearts of Modern Family viewers. Fans saw this character grow up, from attending his first middle school dance to graduating high school. Did Luke Dunphy ever go to college? Here are some of our favorite moments of this Modern Family character.
This article contains spoilers from the most recently released season of Modern Family. Read at your own risk!
Did Luke Dunphy go to college?
Luke isn't exactly book smart, but he is creative. Throughout Modern Family's 11 seasons, viewers saw Luke grow into the young man he is today. He made movies with his friends, he performed magic tricks for his dad, he helped Phil create The Real HeadScratcher™, and he graduated from high school with Jay and Gloria's son, Manny. 
This character did apply to a few different colleges, including Arizona State and Notre Dame. Unfortunately, Luke didn't get into any of them, (and the Dunphys have the reaction videos to prove it.) Phil thought that maybe because Luke is a "legacy," he could get into his alma mater but after a bribing incident, Luke didn't get in there, either. 
The other two Dunphy children did get into college. Haley attended an unnamed university for a brief period of time, before getting kicked out for underage drinking, resisting arrest, and assaulting a police officer. Alex, on the other hand, got into Caltech for biochemistry and graduated at the top of her class.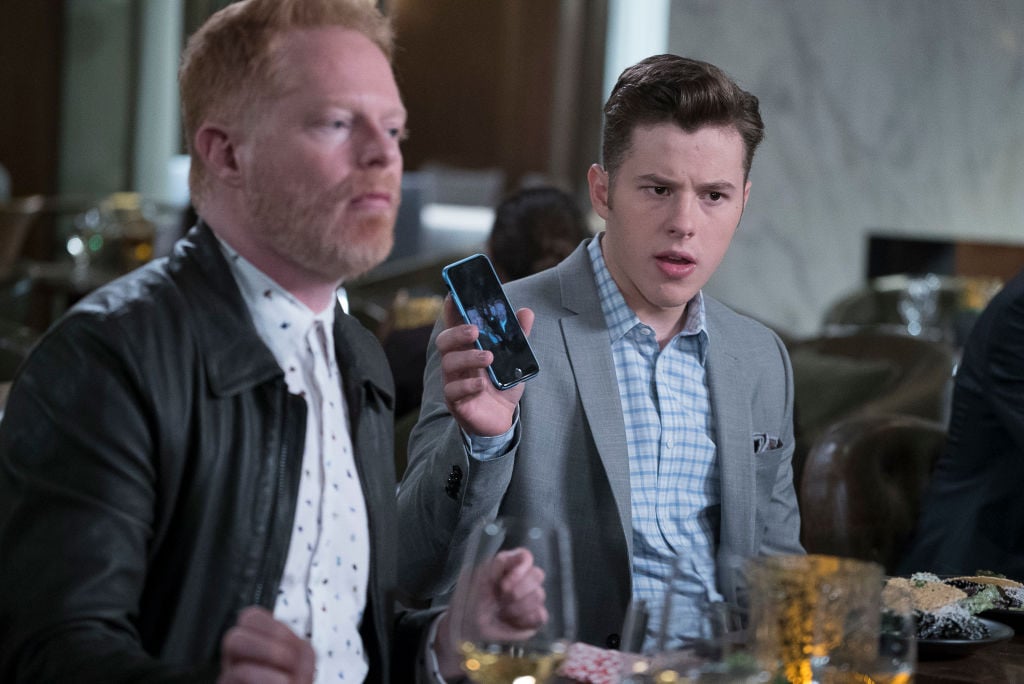 Luke experiences loss on 'Modern Family'
There are plenty of celebrations on Modern Family. With all the good times, though, there are a few bad. One of those includes the loss of Phil's mother. The whole family heads down to Florida to spend time with Phil's father and Luke is gifted a pocket watch. 
Perhaps the biggest loss for Luke was when his friend Walt, an elderly man who lived next door, passed away. After he dies, Luke sneaks next door and takes his TV. When his mothers asks him why, Luke explains that at night when he couldn't sleep, he'd look out of his window. If the TV was on, he knew Walt was awake. He'd miss that. 
Luke is an uncle to Haley's twins 
There are a few other milestones that Luke experiences related to his family. Of course, one of the most important is when Luke becomes an uncle to Haley's twins. He also becomes a brother-in-law to Dylan, once he and Haley are married. Although Modern Family is coming to a close, the actor behind Luke Dunphy shared his thoughts about his time as the character.
"I still just haven't found a good way to sum it up. It's 11 years of your life, it's been an amazing journey and experience, and I'll never find anything quite like what we have going on here so there's a lot of different emotions coming into the final season but we're about halfway done and it's feeling really strong, it's going to be an amazing season," actor Nolan Gould said during an interview with ABC.
Episodes of Modern Family are available for streaming on ABC.com. The last episode of ABC's Modern Family premieres on April 8.