Luke Dunphy Learns About Loss During a Few Episodes of 'Modern Family'
There are a few characters who say goodbye during Modern Family's 11-season run. One of the first characters to pass away, though, was actually one of Luke's friends. He was the Dunphys' next-door neighbor, named Walt.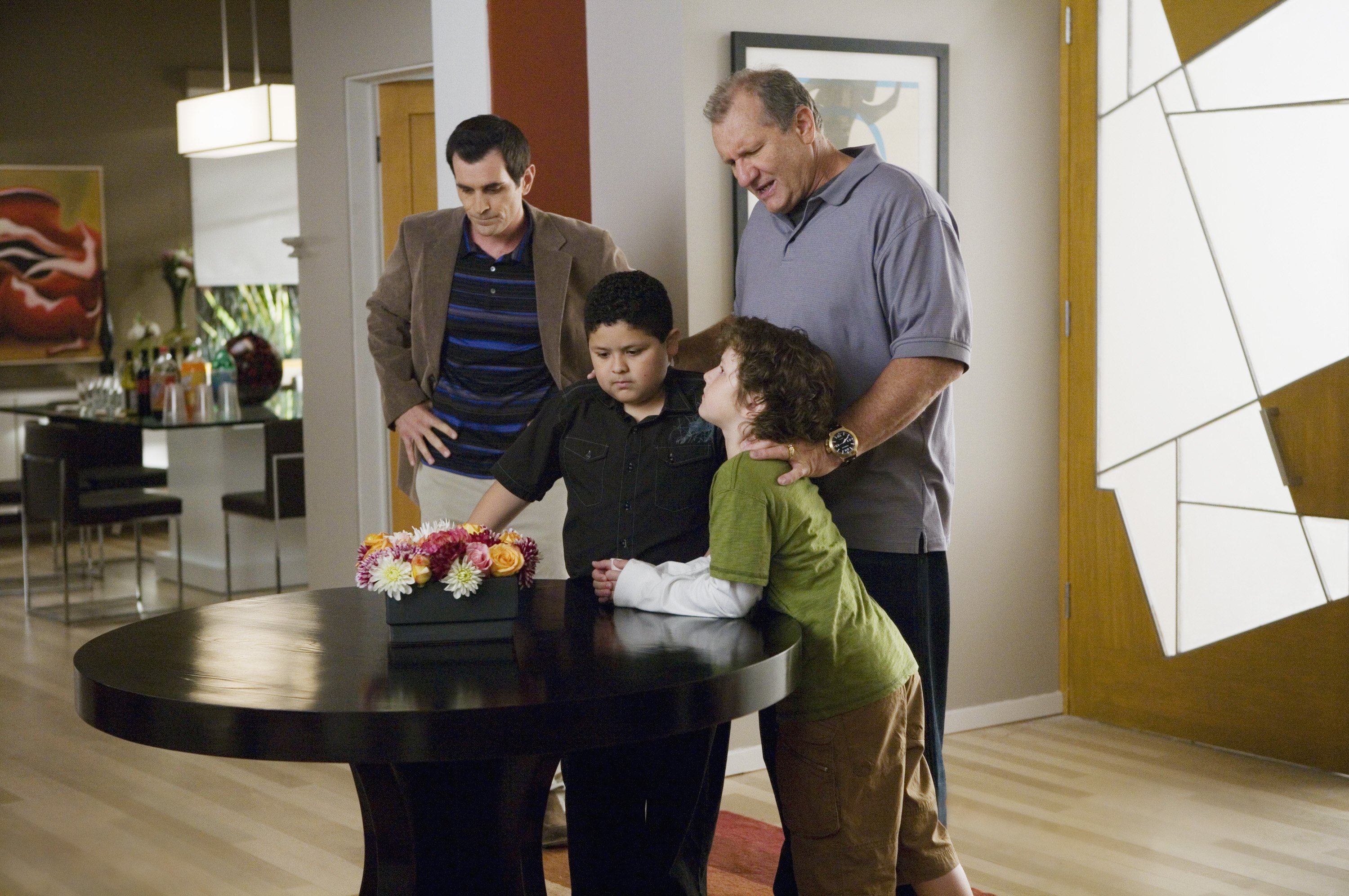 One of the first characters to pass away on 'Modern Family' was the Dunphy's neighbor, Walt
Although Modern Family is a comedy series, it does touch on a few real topics, including homophobia and loss. One of the first characters to experience a personal loss is Luke Dunphy, the youngest of the three Dunphy children. 
When Luke was young, he had a pretty unusual friend — that was his elderly neighbor, Walt, a retired fireman. Even though Walt appeared in a few episodes with Luke, the character became one of the first on the series to pass away.
The youngest of the Dunphy kids, Luke, was very close to Walt
One season 3 episode, "The Last Walt," had Claire deliver some pretty sad news to Luke. Walt, their neighbor, passed away. After Luke reacts nonchalantly, Claire is concerned about how he's processing the information. When she finds him breaking into Walt's house to take a television, she's double concerned. 
It isn't until she sits down and talks to him that she realizes why he took the TV. Sometimes, he explained, when he couldn't sleep, he'd look out the window to see if Walt's television was on. If he saw the light, Luke knew Walt was awake. Luke said that he'll miss that about him. 
The character Luke Dunphy also lost his grandmother during 'Modern Family'
Walt wouldn't be the only character who died on Modern Family. A few episodes later, the family traveled to Florida for the memorial service of Phil's mother. A few seasons after that, Phil's father passed away after having an emotional conversation with him. 
"It was a tough decision because you don't ever want to let go of a character that you love," Lloyd said during an interview with Entertainment Weekly. "However, we are in the final season. We're looking to find more meaningful topics to deal with. And even more important than that, it gave us a chance to really take a look at how Phil came to be Phil."
There were a few hard losses for the Dunphy kids over the years. Alex, although she dreamed of going to an Ivy League school, she blew her Princeton Interview and got rejected from Harvard. That's not to say there weren't a few happy milestones on Modern Family. 
Alex went to college, Haley got married and had twins, and Luke eventually had his first job. After 11 seasons and a handful of impressive Emmy wins, Modern Family ended during 2020. Some episodes of Modern Family are available for streaming on Hulu.