Luke Hemsworth and Other Celebrities Less Successful Than Their Famous Siblings
Some families are just destined for Hollywood. Talent must clearly be genetic because so many families are full of famous siblings. There are so many greats: Beyonce and Solange. Zooey and Emily Deschanel. Luke and Owen Wilson.
But sometimes, behind the scenes — or even right under our noses — there are other slightly less famous siblings waiting in the wings.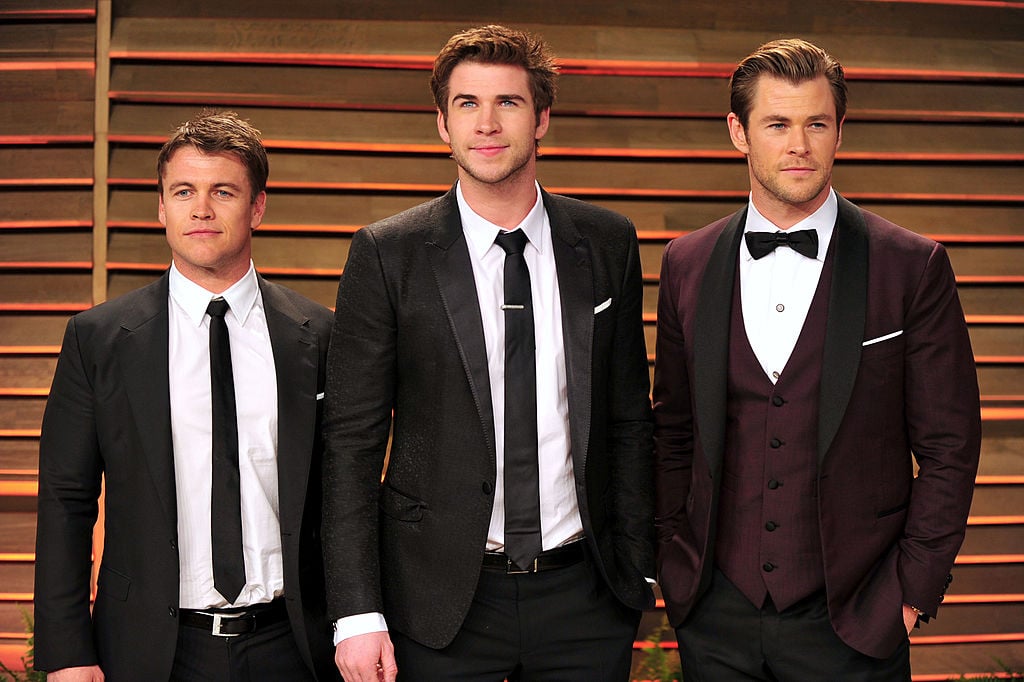 For instance, did you know Luke and Owen have a brother named Andrew who has had side roles in a lot of his brothers' movies or that Steve Buscemi has a brother named Michael? Or that the Hemsworth brother have a third brother named Luke?
These aren't the only examples of celebrities with lesser-known siblings.
Monica Cruz
You definitely know who Penelope Cruz is and may have even heard of her younger brother, singer Eduardo Cruz, but have you ever heard of Monica Cruz? Monica hasn't achieved quite as much fame as the other Cruz siblings.
That doesn't mean she isn't doing well, though. The former dancer is an actress like older sis Penelope — she starred in a show called Un Paso Adelante that is like Spain's take on the show Fame. Her career might not yet be quite as big as her (nearly-identical!) older sister Penelope, who has starred in movies like Vanilla Sky and Pirates of the Caribbean: On Stranger Tides, but that doesn't mean Monica won't become a big star, too. She clearly has the talent to go the distance, at least.
Tom Franco
Tom Franco may not be quite as famous as brothers Dave Franco and James Franco, but he does have an interesting career in the arts. He graduated from Oakland's California College of the Arts and later founded the Firehouse Art Collective in Berkeley, California.
While art is Tom's focus, that doesn't mean he's never acted: He first appeared as a character named Frog Boy in a forgettable horror sequel called Basket Case 2 way back in 1990. Then took his second role more than two decades later in Rise of the Planet of the Apes with little brother James.
And, when both James and Dave appeared in The Disaster Artist, Tom got to make a cameo appearance.
John Murray
There are actually a lot of successful Murray brothers. Obviously, most people know Bill Murray, because he's been in countless hit movies like Groundhog's Day, Lost in Translation, and Ghostbusters.
Both Brian Doyle-Murray and Joel Murray have made a name for themselves in Hollywood as well. Brian co-wrote Caddyshack and appeared in Wayne's World while Joel has gone on to have a successful career, scoring roles in shows like Mad Men and Shameless.
But the only place you might have seen John is in a movie with his brother Bill — they both appeared in Scrooged.
Luke Hemsworth
In most any family, Luke Hemsworth would probably be the biggest success story: The actor appears on HBO's Westworld and looks like he could have a Hollywood career on the rise. However, when your brothers are Chris Hemsworth and Liam Hemsworth, it can seem like it's hard to measure up. I mean, who can compete with the real-life Thor?!
Chris has had a ton of success and Liam appeared in the Hunger Games franchise, so it seems weird that oldest brother Luke wasn't able to launch his career just as quickly.
Seriously, all three of the brothers started on the Australian show Neighbors, right, so how come Hollywood didn't come calling for big bro first? Luke may have been a bit slower than his younger brothers to find jobs that put up in front of international audiences, but that doesn't mean he isn't poised for more success in the future.
Frankly, we think this brother has got what it takes to be as big as the other Hemsworths — and who doesn't love the idea of another Hemsworth hanging around?