Luke Hemsworth Net Worth and How He Became Famous
Luke Hemsworth, the brother of Chris Hemsworth and Liam Hemsworth, is best known for his role in Westworld. Here's a look at Hemsworth's net worth, career, and how he became famous.
Luke Hemsworth's Movies and TV Shows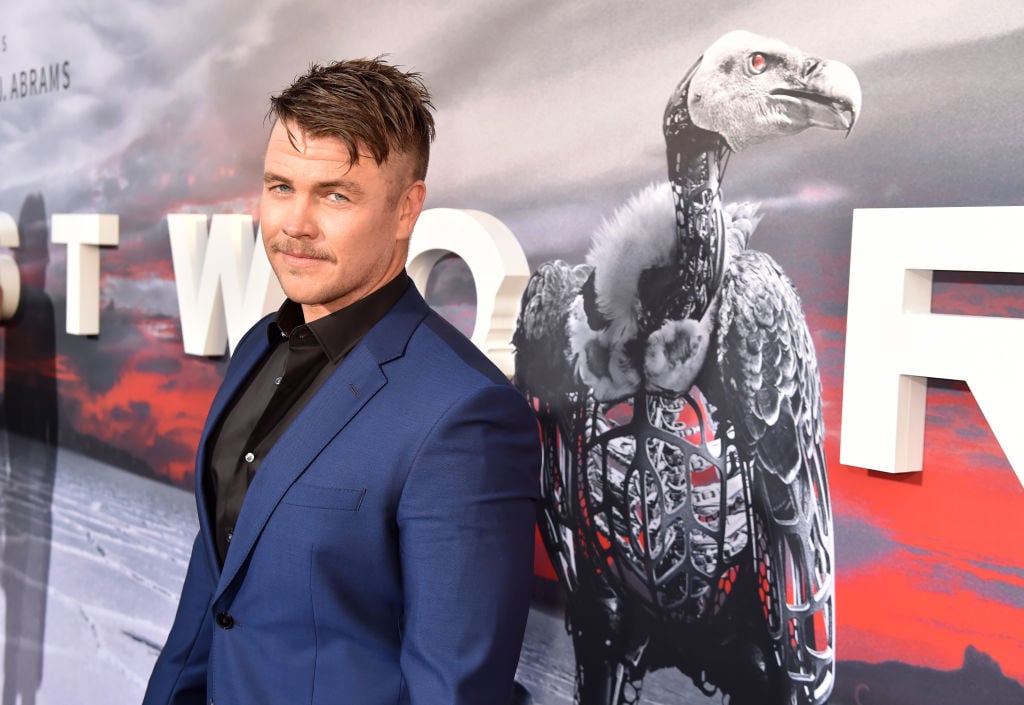 Hemsworth made his acting debut in a 2003 episode of the television series The Saddle Club titled "Foster Horse: Part 1." The following year, he appeared in two episodes of Blue Heelers. Hemsworth was the first among his brothers to get into acting. He rose to fame after joining the cast of the Australian soap opera Neighbors, in which he played Nathan Tyson from 2001 to 2008.
Hemsworth landed his first movie role in the 2014 film The Anomaly in which he played the character Agent Elkin. That same year he played Detective Jason Pearson in the movie The Reckoning. Hemsworth began playing the role of Ashley Stubbs in the series Westworld in 2016.
Luke Hemsworth took a beating during his 'Westworld' fight scene with Evan Rachel Wood
During an interview with Variety, the host asks Hemsworth what it was like to shoot a fight scene with Evan Rachel Wood, who plays Delores Abernathy in Westworld. In this scene, Delores fights Ashley, and she wins the fight. It made for good TV, but Hemsworth says he took a bit of a beating during that scene. Here's how the actor described working with Wood on that fight:
It's like any fight scene; it hurts. She's really tough. Evan is tough; she's kicking, she's kicking my face. I also had surgery three or four weeks before that fight. I snapped my bicep off the bone. That's why I'm not using my [left] arm. I'm trying not to snap that.
Fight scenes, they're fun for a little while, and then they become quite hard work. When you've got someone like [Evan Rachel Wood], you just get up and you do it. You don't complain, because she doesn't complain. I love her, she's just so good at what she does.
Luke Hemsworth's role on 'Westworld' can get very physical
Hemsworth explained to Access Hollywood that his role as Ashley Stubbs on Westworld can get very physical. He said he's sometimes told there are certain things he can't do during fight scenes. "I love to do everything I can physical. There's always a certain point where people go, 'No, you're not allowed to do that.' But I'm a physical person; I spend a lot of time training so I can handle it. I can do it."
Luke Hemsworth's net worth
As of this writing, Luke Hemsworth has a net worth of $3 million according to Celebrity Net Worth estimates.
What's next for Luke Hemsworth
Hemsworth is slated to appear in the film Death of Me.
Read more: Follow Sheiresa @SheiresaNgo