Luke P.'s Been REALLY Into CrossFit Ever Since 'The Bachelorette' Ended
Former 'Bachelorette' contestant Luke Parker has been spending much of his post-show time CrossFit training.
Luke Parker wasn't only the villain of Hannah Brown's season of The Bachelorette, he was a central character.
For a long time, she believed he was "the one," despite the red flags.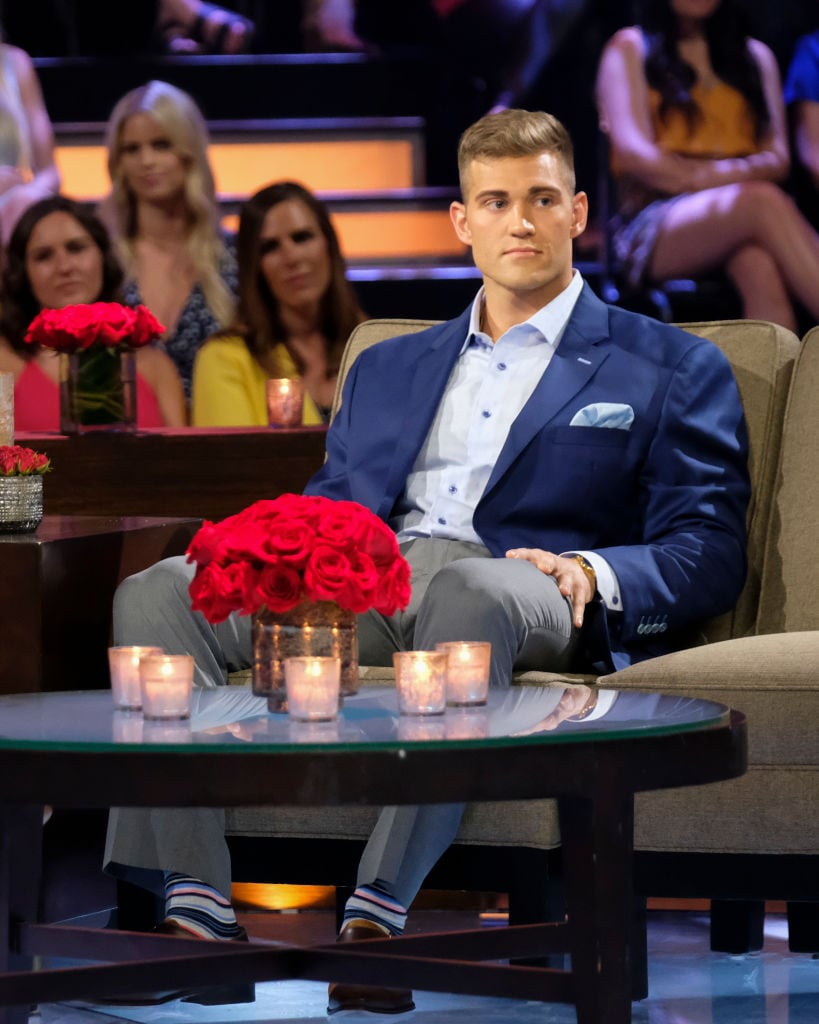 During the Men Tell All episode of her season, Brown explained why she kept Parker around longer than she feels she should have.
"I will never try to say that the feelings that I had for him weren't real because they were. It was the closest thing that I had to feeling love at first sight. But I think a lot of that came from being really insecure about being the bachelorette in the first place," she said.
Brown continued: "I remember that when I got the call from you I was so excited but also I had this doubt of Oh my gosh are the guys gonna be disappointed? And am I gonna be able to live up to this standard that I thought I had to live up to. And the first night there, there is this huge fear of what your intentions are. That night, Luke made me believe that he was there for me and gave me hope from the begininng and I held onto it a lot longer than I should have but it gave me safety. Ok, at least one guy's here for me."
How Luke Parker felt after 'The Bachelorette'
Needless to say, the whole season wasn't a great look for Parker.
When the season was airing and for a while after, the reality star says he received a lot of online negativity.
In a recent interview with a Christian YouTube show called Paul and Morgan, Parker spoke about the endless DMs he'd receive, saying things like "you're a waste of life."
This negative response his Bachelorette behavior elicited caused him to fall into "a bad place."
"There were a lot of nights when I just cried and prayed until I fell asleep," he said.
Luke Parker the CrossFit King
It's no surprise, then, that Parker's found himself an all-consuming activity like CrossFit to fill his post-Bachelorette days. Like Jed Wyatt, he needed a healthy way to avoid slipping deeper and deeper into that "bad place."
A quick scroll through Parker's Instagram reveals a smattering of intense workout photos.
In a recent post, Parker gives a "CrossFit Update."
"The 2020 CrossFit Open is right around the corner: Starts (Oct. 11). I'm looking forward to completing my first Open and starting my first season of competitive CrossFit. My 2019 season was knocked off track when I chased a girl all over the world on national television I left for filming in the middle of the Open and never finished it," he wrote.
His goals for the Open and 2020 season, he writes, "are to capitalize on learning my weaknesses and to get more experience testing myself in a competition atmosphere with my Team!"
The comments on his posts aren't so hate-filled these days. His Instagram comments are mostly people complimenting the former reality star on his physical state or cheering him on on his CrossFit journey.
"Good luck! You've done a great job preparing…now enjoy the Open!" comments one fan.
"All the best for the open!" writes another.
Read more: Tyler Cameron Spends Time With Gigi Hadid's Former Stepsisters Amid Reported Split