'LulaRich': What is DeAnne Stidham's Net Worth From LulaRoe?
After watching the Amazon Prime Video documentary, LulaRich, about LulaRoe, many viewers want to know DeAnne Stidham's net worth in 2021. She and her husband, Mark Stidham, are responsible for those buttery-soft leggings, maxi dresses, and wild patterns that blew up in your Facebook feed in 2016.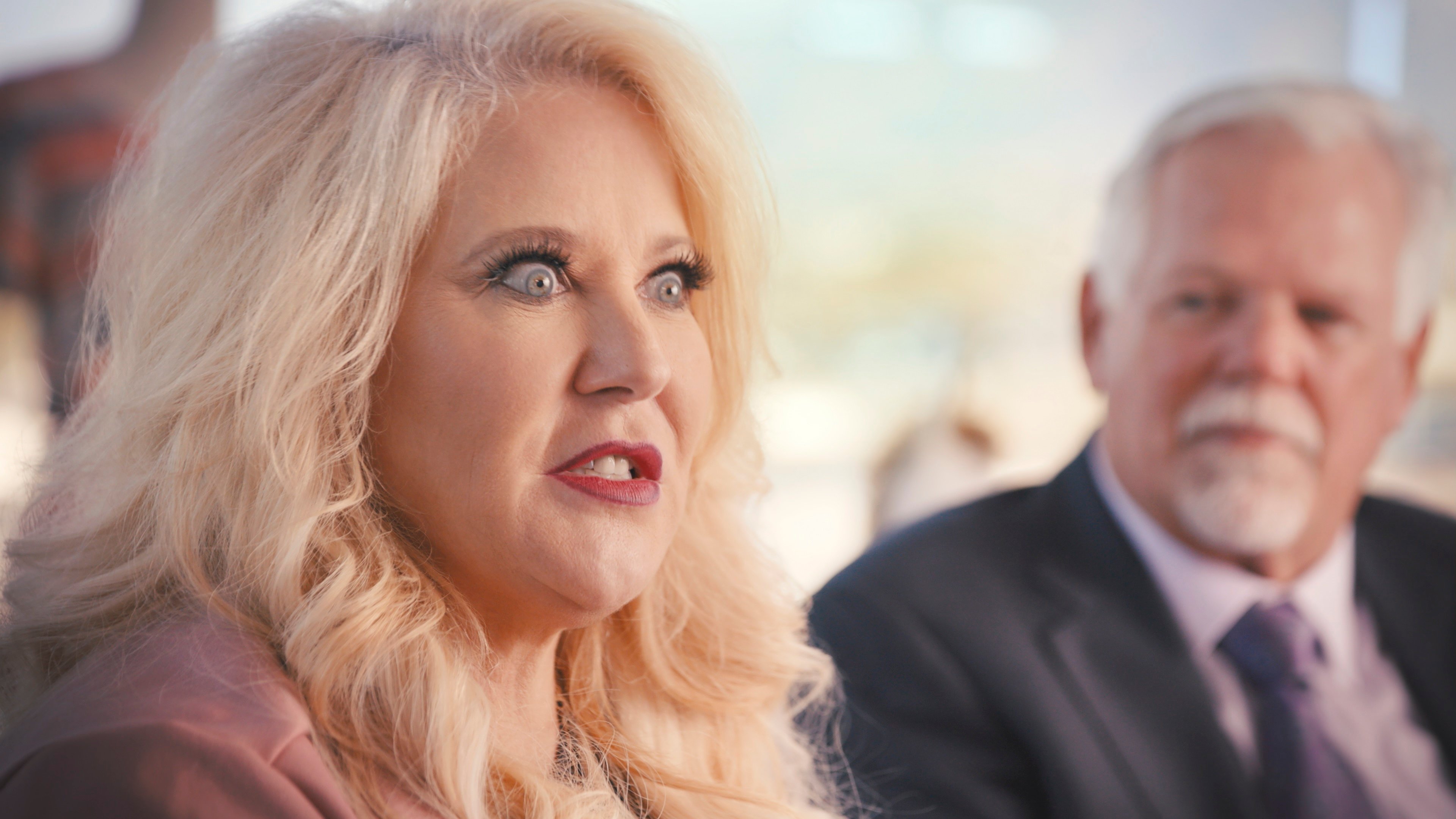 How did DeAnne Stidham accumulate her net worth?
DeAnne Stidham accumulated her net worth by founding the women's clothing company, LulaRoe. In the first episode of the four-part series, executive producers Jenner Furst and Julia Willoughby Nason secured an interview with the founders of LulaRoe, DeAnne, and Mark Stidham. LulaRich Part 1 gives insight into why they started the business (from their perspective). 
The Mormon mother of 14 explains that she found cheap dresses in a clothing store and offered to have a dress party at her house. She marked up the prices so that she could take a commission. The idea exploded, and she began scheduling clothing parties and creating maxi dresses in her home. Then she would take the clothes on the road and hold home parties where she sold the dresses.
DeAnne and Mark created the company, LulaRoe, in 2012, with the dream of empowering women to do the same thing. With a startup cost of about $5,000 to $10,000, a consultant could begin their LulaRoe business, selling dresses, shirts, and eventually the explosive leggings socially.
When the interviewer asked DeAnne what inspired the empowerment of women, her husband interrupted.
"I watched my wife shatter glass ceilings," Mark said. "She was able to make the money she was willing to go out and make. She literally went out on the road and sold 20,000 maxi skirts and made hundreds of thousands of dollars profit in a very short period of time."
According to LulaRich, LulaRoe sold approximately $1 billion worth of women's clothing in 2016. By 2017, the company had over 80,000 consultants selling their clothing. How much of that became the net worth of DeAnne Stidham?
What is DeAnne Stidham's net worth in 2021?
Despite the billions of reported dollars, LulaRoe grossed in 2016 and 2017, DeAnne Stidham's net worth is vague. According to NetWorth Database and Everybody Loves Your Money, Stidham has an approximate net worth of $1 million. However, during a lawsuit deposition in Washington State in 2020, Stidham claimed not to know the salary she received from LulaRoe. Documents obtained from Truth in Advertising found that she does receive compensation from Lularoe but does not know how much it is.
On the other hand, DeAnne responded in the same deposition that she encouraged its top-selling fashion consultants to share their monthly bonus checks with others. However, DeAnne Stidham could not report her personal income or net worth.
"I love it," she added about the consultants sharing their income. "It's inspiring, and it gives people excitement."
According to the LulaRich documentary, LulaRoe settled the Washington lawsuit by paying the distributors who filed. However, the company denied any wrongdoing. Instead, they insisted that continuing the case would only cost the company more money.
The LulaRich documentary is currently streaming on Amazon Prime Video.