'LulaRich': The Difference Between LulaRoe and Lululemon is Massive
Since the debut of LulaRich on Amazon Prime Video, many viewers want to know the difference between LulaRoe and Lululemon. Even before the premiere of the LulaRoe documentary, consumers often confuse the two clothing companies, which both sell leggings. However, they couldn't be further from each other in the retail world.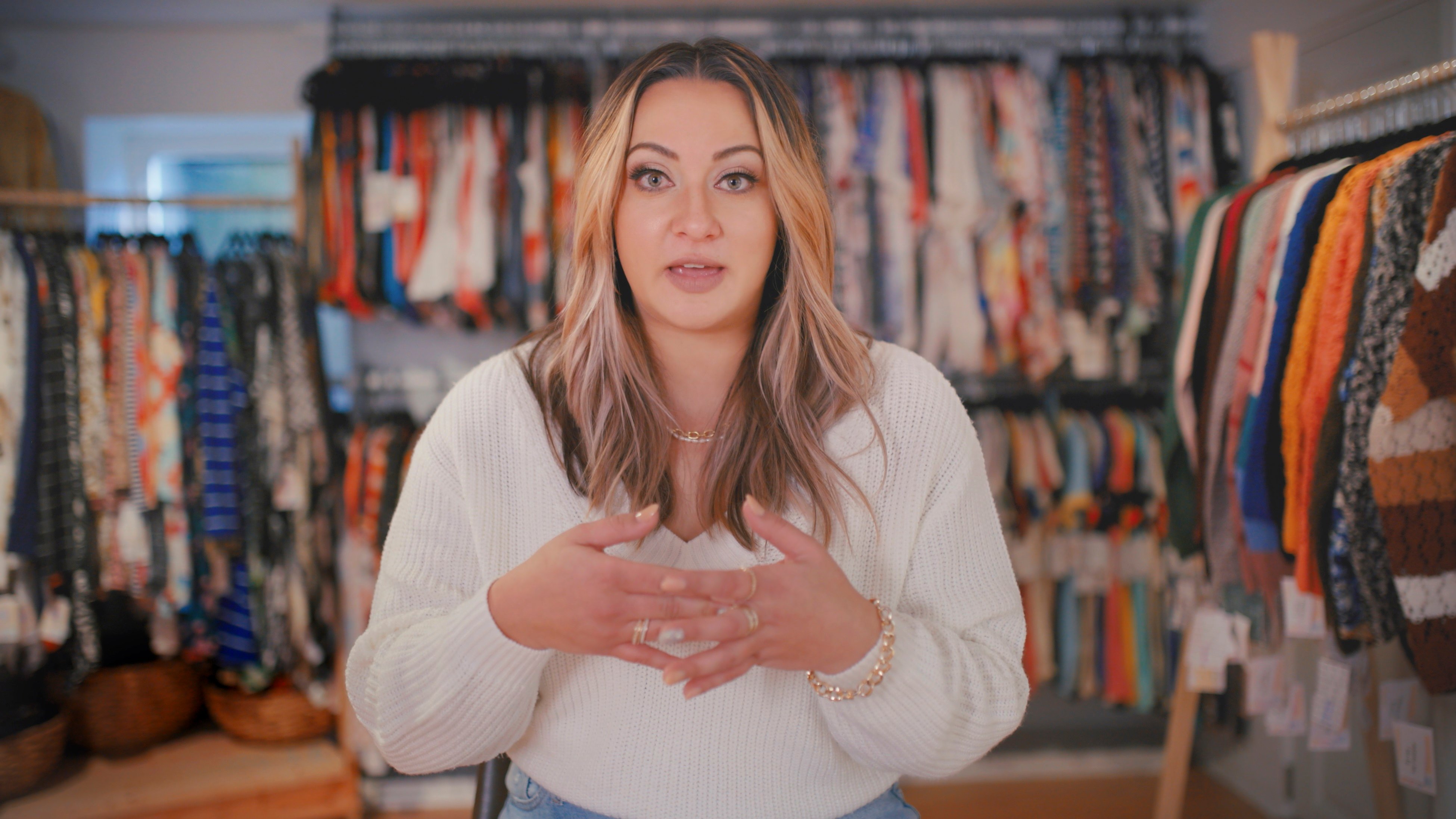 Is LulaRoe the same as Lululemon?
LulaRoe and Lululemon are entirely different companies with drastically different business models. Chip Wilson founded Lululemon Athletica in 1998 in Vancouver, British Columbia. They specialized in yoga pants and yoga wear for women upon creation. However, the company expanded to athletic wear and lifestyle apparel and now has an extensive line of men's clothing also. Lululemon has almost 500 stores where they sell internationally. However, it does primarily use social media, including Facebook, Twitter, and Instagram for marketing.
LulaRoe differs from Lululemon in that there are no brick-and-mortar stores that customers can shop at. Instead, LulaRoe is a multi-level marketing company founded by DeAnne Brady and her husband, Mark Stidham, in 2012. To purchase leggings or other women's clothing items from LulaRoe, a consumer must find a person, often called a retailer. LulaRoe does sell its products online; however, individual retailers have different patterns and prints. They also primarily use social media for marketing. Each retailer purchases products from LulaRoe at wholesale prices and then marks it up for the consumer. When Brady and Stidham founded the company, individuals paid LulaRoe anywhere from $5,000 to $10,000 to begin selling the products.
RELATED: 'LulaRich': Derryl Trujillo is the Real 'LulaFamous' Star of the LulaRoe Documentary
As detailed in LulaRich, LulaRoe faces many lawsuits that accuse the company of being a pyramid scheme. However, Lululemon pays its employees like any other clothing store at a mall would. Both companies do sell specific leggings to their brand. LulaRoe advertises their leggings as "buttery-soft," while Lululemon trademarked their original fabric, Luon, in 2005.
How did Lululemon get its name?
According to the Lululemon Facebook page, Wilson chose the name because he hoped Japanese consumers would consider it exclusive to North America. His experience came from a brand his company, Westbeach, developed in the 1990s called "Homless." It was so popular in Japan that Wilson wanted to create something similar, with several more "L" s. 
RELATED: 'LulaRich': Kelly Clarkson's Private LulaRoe Concert Made at Least 1 Employee Boycott the Singer
"It was thought that a Japanese marketing firm would not try to create a North American sounding brand with the letter 'L' because the sound does not exist in Japanese phonetics," the Facebook explanation reads. "By including 'L's in the name, it was thought the Japanese consumer would find the name innately North American and authentic. Chip felt that the distributor had paid a premium for the 'L,' so he challenged himself to come up with a name that had 3 'L's for his new company."
The meaning behind the name LulaRoe is a little more personal than the creation of Lululemon.
How did LulaRoe get its name?
According to the LulaRoe website and LulaRich documentary, the company's name came from a combination of Mark and DeAnne's first three granddaughters. The girls' names are Lucy, Lola, and Monroe. So, the couple used the beginning sound of each to create the company name in 2012.
Although Lululemon and LulaRoe have very different business models, it's easy to see how consumers might confuse two companies that both sell leggings.
The LulaRoe documentary, LulaRich, is currently streaming on Amazon Prime Video.