'LulaRich': Kelly Clarkson's Private LulaRoe Concert Made at Least 1 Employee Boycott the Singer
The Amazon Prime Video documentary about LulaRoe, LulaRich, left viewers with numerous questions for Kelly Clarkson. She performed a private concert for the multilevel marketing company during the peak of its fame when more than 20 lawsuits had been filed against LulaRoe. The docuseries details how the co-founders, DeAnne and Mark Stidham, took their desire for fame and fortune too far, causing many consultants to file for bankruptcy.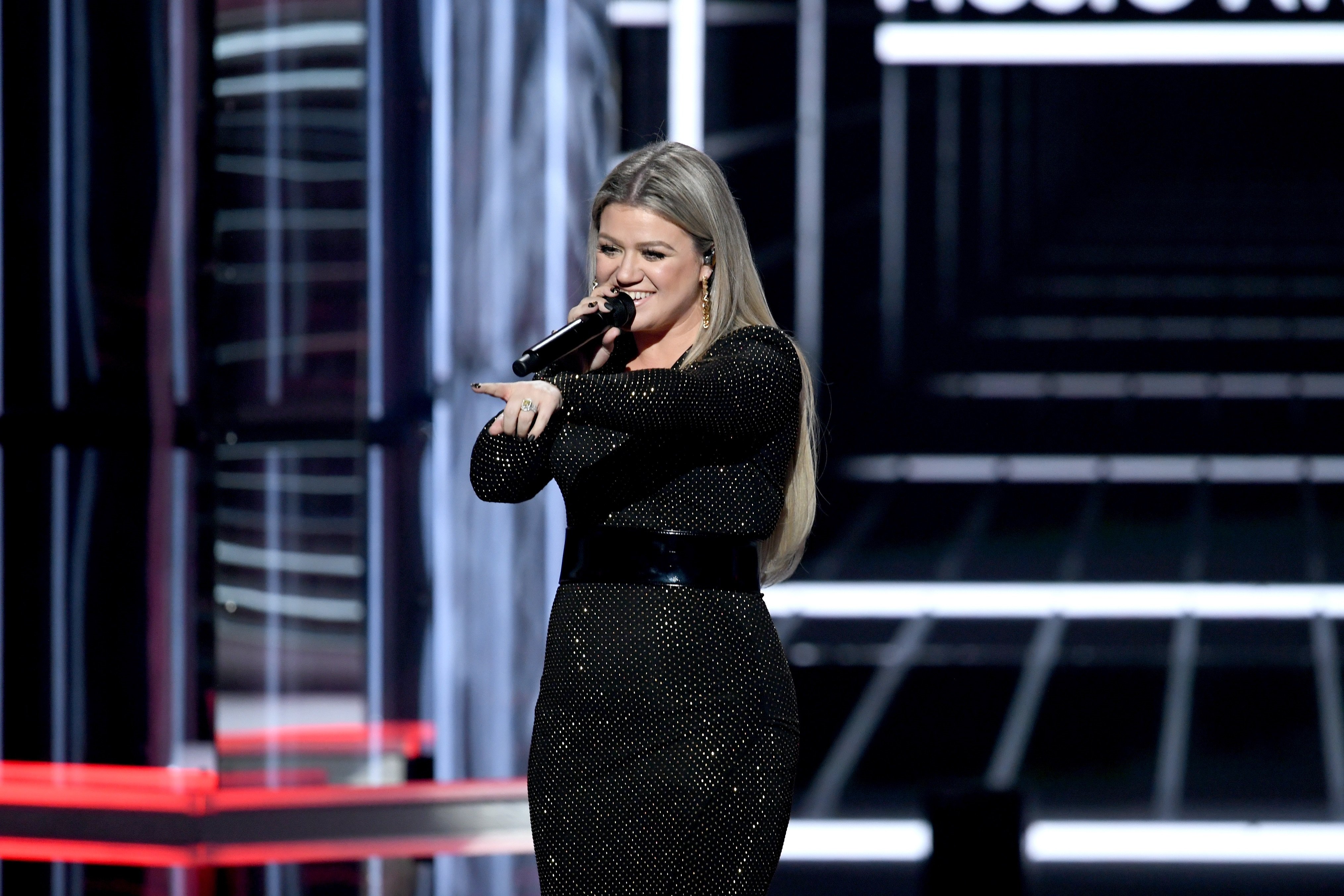 Kelly Clarkson and Katy Perry performed for LulaRoe
In 2016 and 2017, many women couldn't scroll through their Facebook newsfeed without seeing someone selling LulaRoe on a live feed. According to LulaRich, that's when Katy Perry signed on to perform at the LulaRoe convention in 2017. The following year, Kelly Clarkson performed a private show for the company.   
While watching the Prime Video documentary, viewers learn that LulaRoe sold approximately $1 billion worth of women's clothing in 2016. By 2017, the company had over 80,000 consultants selling their clothing. They motivated their retailers with incentive trips such as all-expenses-paid cruises and private concerts.  
In one clip, Sam Schultz (DeAnne's nephew) explained that his aunt and uncle hired him as the events director for LulaRoe in 2015. He began motivating the consultants at conventions and events by playing music from the 1990s. Schultz brought in Mario Lopez for one of the early events. Once the company began making millions, he booked Katy Perry to perform a private concert for $5 million. He booked Kelly Clarkson for a LulaRoe convention the following year, although the company was already facing multiple lawsuits.
Why did a former LulaRoe employee boycott Kelly Clarkson?
In LulaRich, one former employee and fan of Kelly Clarkson, Derryl Trujillo, described what it was like when she performed for LulaRoe that summer. 
"For convention 2018, LulaRoe spent so much money on Kelly Clarkson when they owed many retailers money. They made so many retailers go through all these hoops to get their money back, yet they had all that money to pay for Kelly Clarkson. Honestly, to this day, I will not listen to Kelly Clarkson at all. I am full-on boycott."
Trujillo worked as an employee in the email department for LulaRoe but left because he felt too pressured to answer hundreds of emails daily.
"[It's] sad because I love Kelly Clarkson as a singer," Trujillo added. "I love that duet she does with Jason Aldeen, Don't You Wanna Stay. That's one of my all-time favorite songs. I can't listen to it anymore because of her."
The employee was outraged that the singer-songwriter agreed to perform for a company with numerous lawsuits filed against them. Months before Clarkson appeared at the convention, the National Down Syndrome Society severed its ties with LulaRoe. NBC reported that the company supported a top retailer who mocked people with disabilities during a Livestream.
'LulaRich' filmmakers have a suggestion for celebrities
Filmmakers Jenner Furst and Julia Willoughby Nason did not reach out to Katy Perry or Kelly Clarkson for comment about their LulaRoe concerts before airing LulaRich. 
"This is not about bringing Katy Perry or Kelly Clarkson to justice," Furst told Vanity Fair about their LulaRoe concerts. "But maybe they could step up now and use their influence for good. We always believe in a silver lining—and I think the silver lining for influencers like them is that this is an opportunity to make a statement and support the people who really support you, like Derryl." 
Furst finds the situation similar to the one he documented with Fyre Fraud. In that Hulu film, he told a similar narrative of celebrities such as Kendall Jenner supporting the fraudulent music festival.
"If you're a billion-dollar influencer, check out the company before they hire you—make sure the music festival is actually happening in the Bahamas," Furst sends his message to celebrities. "Or maybe, you know, don't do the $3, $4, $20 million gig in a stadium for a multilevel marketing company."