'LulaRich': LulaRoe and Lululemon Have Some Strange Similarities
Most viewers who heard of LulaRoe before watching the Amazon Prime Video documentary, LulaRich, knew how different Lululemon and LulaRoe are. However, others tend to get the two companies mixed up. They sound alike with all of those "L" s, and they both sell leggings. You probably have a friend who insists they are the same thing, and it turns out that they are more correct than you might think.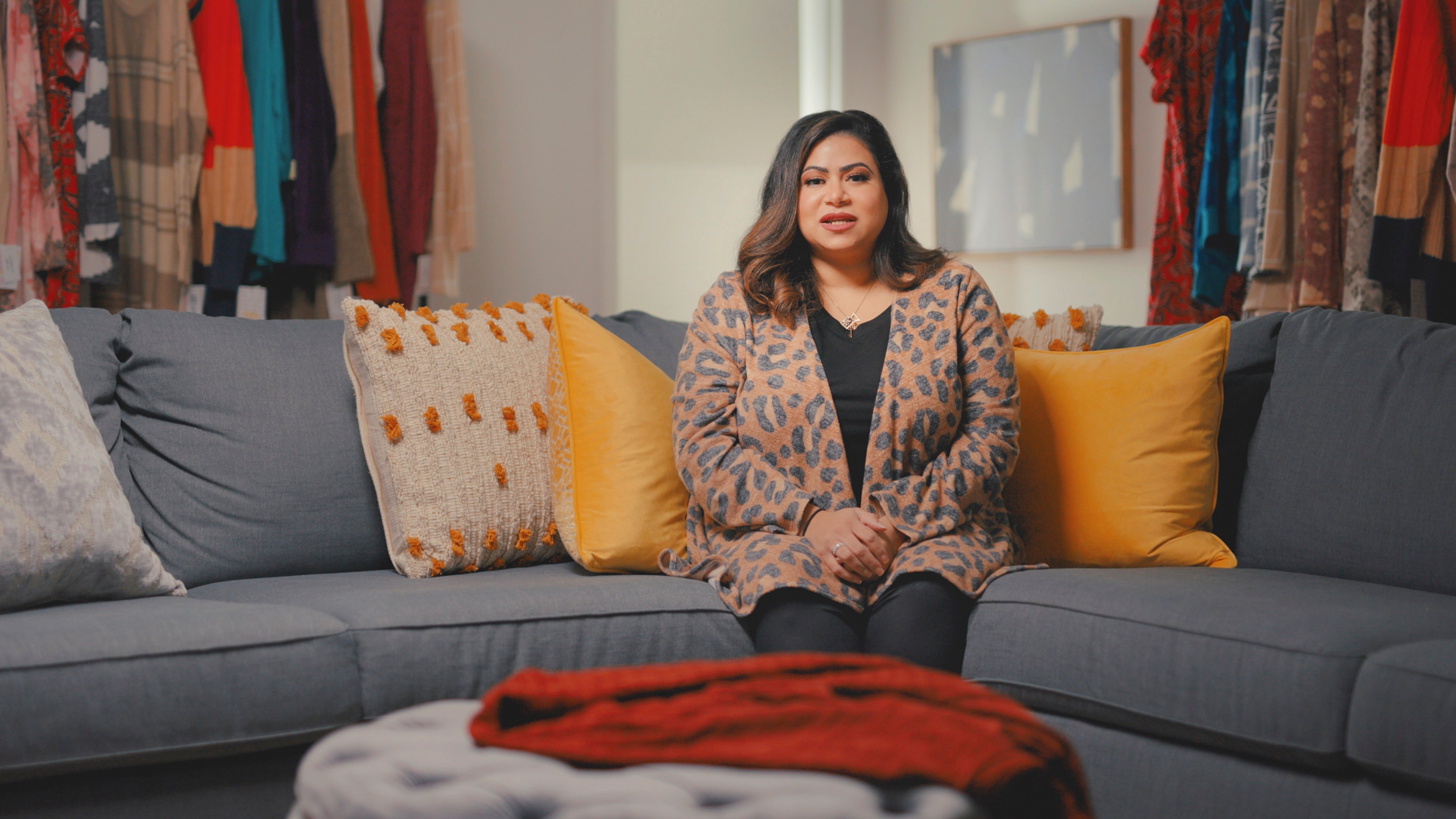 'LulaRich' details how LulaRoe was created differently than Lululemon
The LulaRoe documentary, LulaRich, details exactly how the company began in 2012 and its downfall beginning around 2017. LulaRoe differs from Lululemon in that there are no brick-and-mortar stores that customers can shop at. Instead, LulaRoe is a multi-level marketing company founded by DeAnne Brady and her husband, Mark Stidham, in 2012. To purchase leggings or other women's clothing items from LulaRoe, a consumer must find a person, often called a retailer. LulaRoe does sell its products online; however, individual retailers have different patterns and prints. They also primarily use social media for marketing. Each retailer purchases products from LulaRoe at wholesale prices and then marks it up for the consumer. When Brady and Stidham founded the company, individuals paid LulaRoe anywhere from $5,000 to $10,000 to begin selling the products.
LulaRoe and Lululemon have different business models. Chip Wilson founded Lululemon Athletica in 1998 in Vancouver, British Columbia. They specialized in yoga pants and yoga wear for women upon creation. However, the company expanded to athletic wear and lifestyle apparel and now has an extensive line of men's clothing also. Lululemon has almost 500 stores where they sell internationally. However, it does primarily use social media, including Facebook, Twitter, and Instagram for marketing.
LulaRoe and Lululemon employees and outsiders both compare their company to a cult
As detailed in LulaRich, LulaRoe asks its retailers to travel to conferences, dress alike, and chant, "LulaRoe." The former consultants described how the owners, DeAnne and Mark Stidham, expected the retailers to keep up an appearance of wealth and confidence. The Amazon Prime LulaRoe documentary displays how retailers felt that they were inside of a cult. At one convention, Mark began reading from the book of Mormon. 
"Oh my God, I'm in a cult," one former LulaRoe designer said in LulaRich.
Similar to LulaRoe, Lululemon asks employees to attend seminars within their first year of employment. According to Business Insider, the workshops encourage attendees to pursue personal growth. Consumer Search found that Lululemon asks its employees to become "educators" on the new lifestyle they want their customers to achieve. They might help you with a new diet or encourage you to find a new gym. The outlet also found employees think Lululemon targets one specific audience similar to LulaRoe — white women.
"It's the first time I've heard of anyone almost directly using the techniques of cults and applying them to their business," Douglas Atkin, author of The Culting of Brands, said about Lululemon. 
Testimony from previous LulaRoe retailers and former Lululemon employees indicated that they both felt pressured to act and look the same.
Both companies primarily market their products on social media
Although LulaRoe and Lululemon have different business models, they both use social media for marketing. Facebook users often scroll across live videos of LulaRoe retailers selling products in their feed. Lululemon encourages its employees to share their fitness and wellness journey through social media.
Although LulaRoe's leggings are much cheaper than Lululemon's, sometimes $100 leggings, the two businesses have some strange similarities.