What Is M. Night Shyamalan's Net Worth?
Nothing about M. Night Shyamalan is 'Old' as his new film is called, but what is his current net worth?
Since the release of The Village, M. Night Shyamalan has risen to a household name for horror movies. Who could ever forget the chilling line in The Sixth Sense, "I see dead people?" It wouldn't be fair, however, to only label him for one genre. Shyamalan is also known for directing action films such as The Last Airbender and After Earth. But the director also involves himself further in his productions. He tends to make an acting appearance in almost every film.
Given his lengthy list of productions, what is Shyamalan's net worth?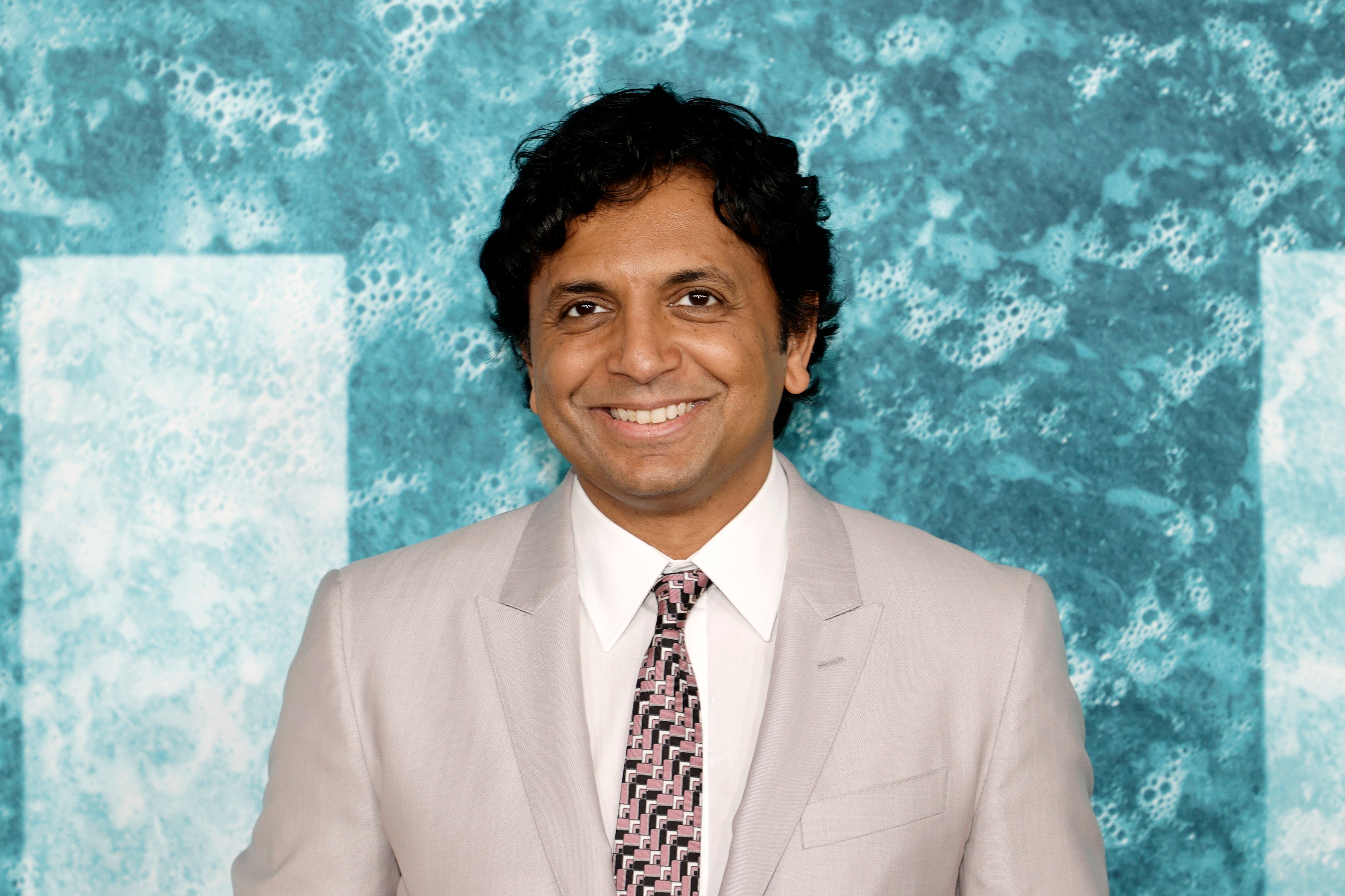 Shyamalan is known for horror and thriller movies
In the good old-fashioned Shyamalan signature, The Village takes the audience on a ride through the 19th century; the only exception is that it is not, in fact, the 19th century. Everyone in this village is completely unaware of their modern surroundings. The thriller was the 10th most successful PG-13 film in 2004 according to the box office success of over $100 million in the U.S. alone. Nevertheless, The Village was met with criticism.
On Rotten Tomatoes, the film has a low approval rating of 43% and an audience score of 57%. "The Village is appropriately creepy, but Shyamalan's signature twist ending disappoints."
Shyamalan is celebrated for the fan-favorite Unbreakable series. When it hit the big screen in 2000, Unbreakable introduced a new superhero fantasy where Bruce Willis played an indestructible man. The trilogy now consists of Split, which involves the complex perspective from (and on) the character, Kevin, and Glass, which stars both Willis from the first film and James McAvoy from the second.
What is Shyamalan's net worth?
The actor, director, screenwriter, and producer is known for defying expectations as a filmmaker. Rumors that Shyamalan pays for his productions have circulated for a while, but he confirmed this in an interview with Collider.
"I paid for Visit, Split, Glass and Old," Shyamalan said. "All four of those. And I pay for Servant as well. The reason that I do it is to do it at the smallest number where I can be free and I can do something provocative and different and unusual and I'm not putting my partners at risk. I'm taking the risk. In most scenarios, because we're doing it at such a small price, we're going to be OK no matter what."
Currently, Shyamalan's net worth is estimated to be $80 million, according to Celebrity Net Worth. This is largely due to the total sum of his films reaching around $3 billion. Shyamalan commented on why he thinks his movies are successful: "I believe the flip happens when the audience can feel that it's different…They can feel that there is no supervision and it's this kind of free-spirited thing. I believe audiences can feel that and that's why they've been coming to these movies."
Shyamalan's newest film 'Old' offers a close-up on rapid aging
On a secluded beach for a tropical family getaway, Old serves up that twisted ending Shyamalan is known for. The horror flick hit theaters on July 23.
After seeing personal belongings strewn across the sand, a family starts to wonder what's up. But it's really when their youngest boy sees a floating dead woman that sounds the alarm for the vacationers. Talk about growing up fast figuratively speaking, the children later return to the beach aged several years older and the drama ensues.
The filmmaker and the cast of Old made an appearance in New York for the film's world premiere on July 19 at Jazz at Lincoln Center. They spoke to the audience about their enthusiasm for the summer-backdrop horror.
Related: M. Night Shyamalan's Film 'Old' Is Based on a Graphic Novel