Mac Miller Once Said Ariana Grande's Engagement to Pete Davidson Seemed 'Strange'
One month after Ariana Grande and Pete Davidson's engagement was announced, Mac Miller broke his silence on his ex's new relationship. Though he wished the singer nothing but the best in her new romance, the rapper noted that the relationship seemed "strange," but not in a negative way.
Before falling in love with Saturday Night Live comedian Pete Davidson, Ariana Grande was in a committed relationship with rapper Mac Miller. The pair began dating in 2016 and maintained a loving romance for two years before calling it quits in 2018.
A few weeks after their breakup, Grande and Davidson became engaged, and despite what the internet believed, Miller didn't have any hard feelings toward his ex's relationship.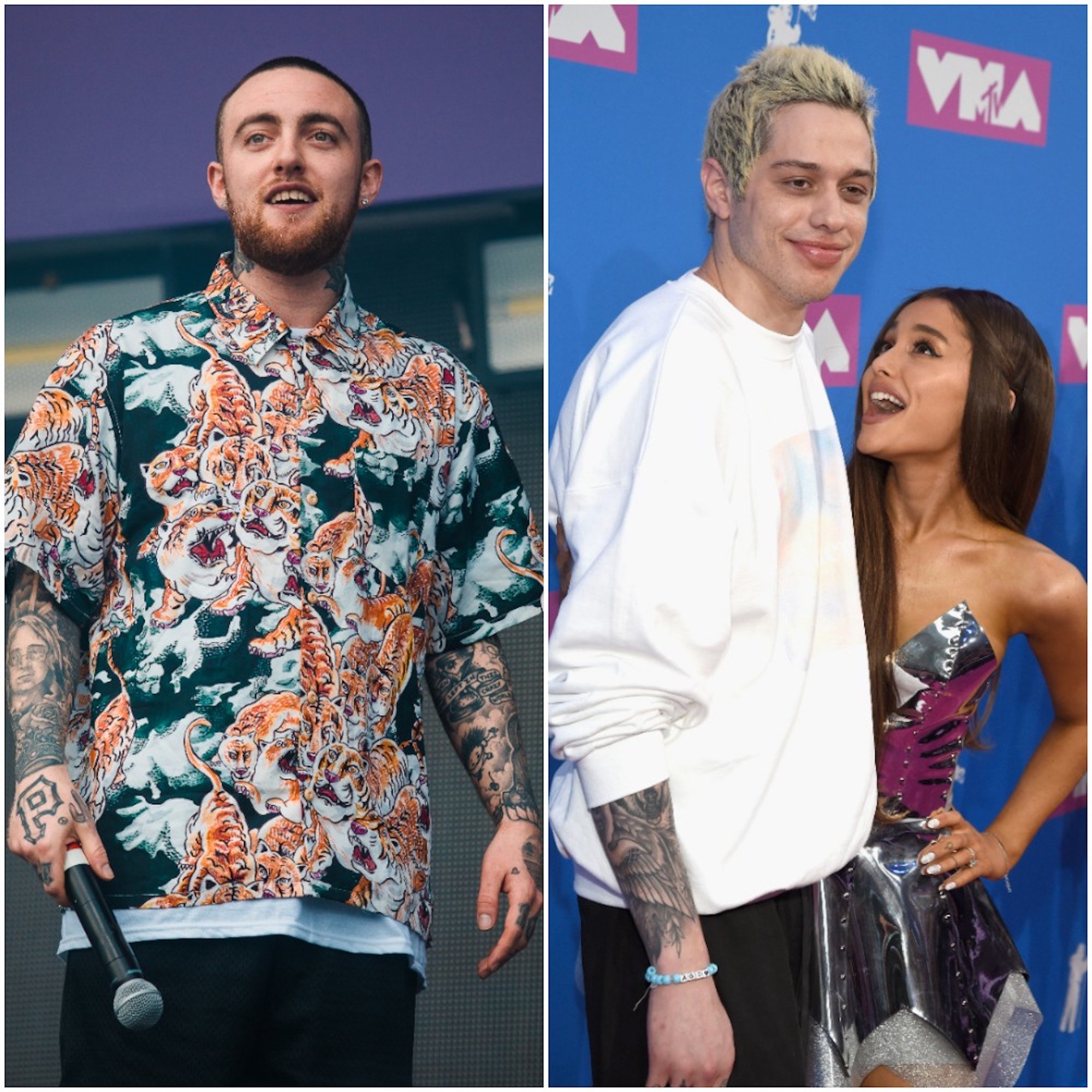 Ariana Grande started dating Pete Davidson not long after calling it quits from Mac Miller
In May 2018, Grande and Miller went their separate ways after dating for two years. To this day, no one knows the real reason behind the couple's breakup.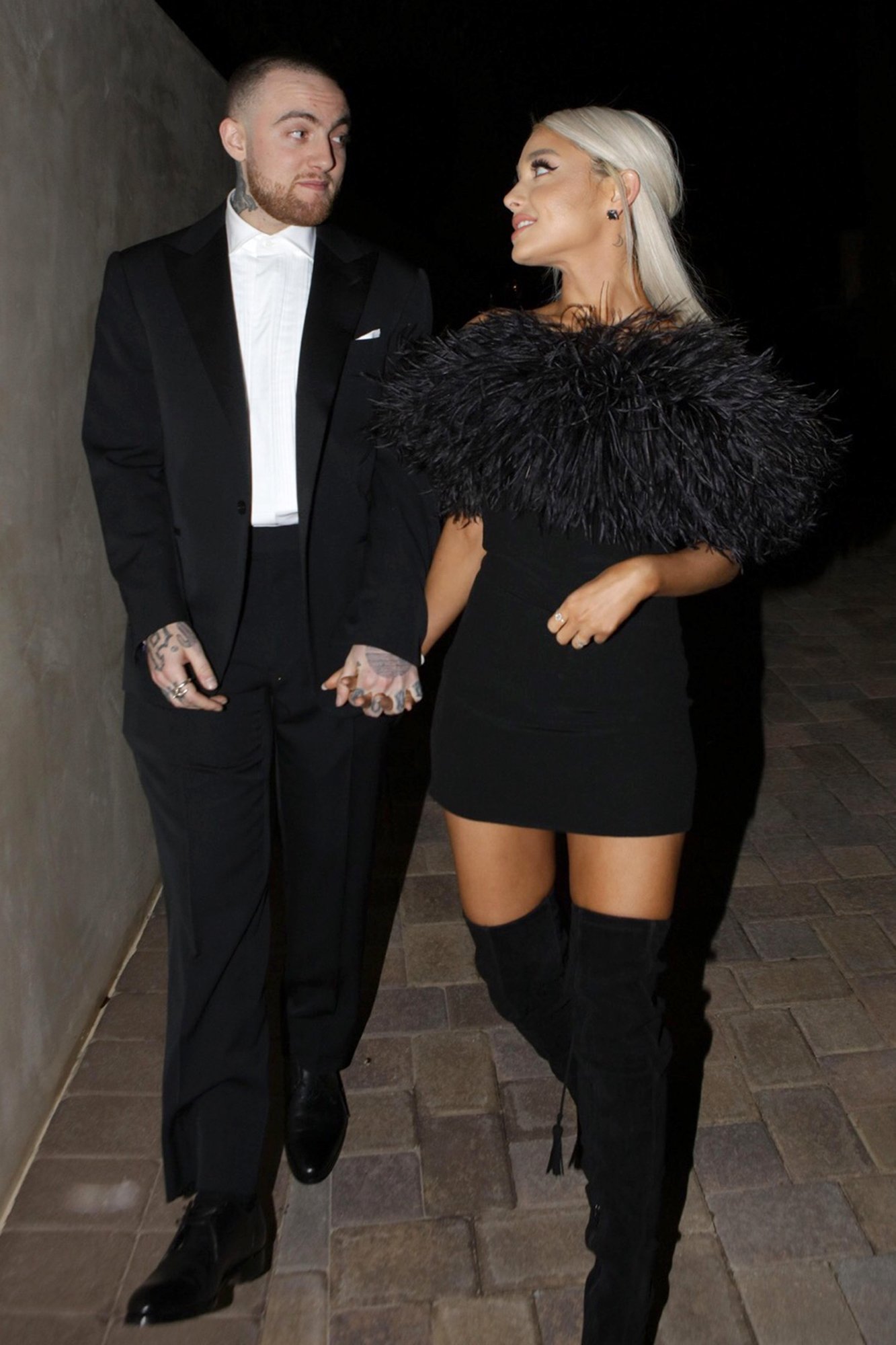 However, many have speculated that Miller's drug and alcohol use was to blame for their split, especially after Grande refused to take the blame for his struggles.
"I am not a babysitter or a mother and no woman would feel that they need to be," she wrote on Twitter in May 2018. "I have cared for him and tried to support his sobriety & prayed for his balance for years (and always will of course) but shaming / blaming women for a man's inability to keep his shit together is a very major problem. Let's please stop doing that."
A few days after Grande and Miller called it quits, the singer began dating Davidson, whom she met on the set of SNL.
The pair's relationship hit the ground running. By June 2018, they were engaged.
Mac Miller eventually broke his silence on Ariana Grande and Pete Davidson's engagement
One month after Grande and Davidson's engagement was announced, Miller broke his silence on his ex's new relationship during an interview with Zane Lowe on Beats 1 on Apple Music.
The "Swimming" rapper began the conversation by noting that his failed relationship with the pop singer was "not that unique."
"I was in love with somebody. We were together for two years," he explained. "We worked through good times, bad times, stress and everything else. And then it came to an end and we both moved on. And it's that simple."
He then went on to share his feelings on Grande and Davidson's engagement, which he said was "a little strange, but it's not negative,"
"It's just a part of something that's going to continue to help make me who I am," the rapper told Lowe.
Miller added that he had no hard feelings toward Grande and even sent some good vibes her way. 
"It's all positive energy," he said. "I am happy for her in moving forward with her life, just as I'm sure she is with me."
Despite their split, Ariana Grande never stopped loving Mac Miller
A few months after that interview, Miller died of a drug overdose in September 2018. He was 26 years old.
The news of his death sent shockwaves through the internet and left many grieving, especially Grande.
Not long after news of his death made headlines, the "7 Rings" hitmaker shared a heartfelt post to Instagram that paid tribute to her ex-boyfriend.
"I adored you from the day I met you when I was nineteen and I always will," she wrote. "I can't believe you aren't here anymore. I really can't wrap my head around it. We talked about this. So many times. I'm so mad, I'm so sad I don't know what to do. You were my dearest friend. for so long. above anything else. I'm so sorry I couldn't fix or take your pain away. I really wanted to. The kindest, sweetest soul with demons he never deserved. I hope you're okay now. Rest."
Since then, Grande has honored Miller's memory in her songs and during her concerts, proving that he will forever hold a piece of her heart.