Macaulay Culkin Said He Was 'Born to Play' His Steamy Role With Kathy Bates on 'American Horror Story'
Macaulay Culkin is well-known in Hollywood. The holiday-themed Home Alone films are easily one of Culkin's most memorable appearances that he has taken on throughout his career. He quickly became one of the most popular child actors after playing the role of Kevin. Take a look back at Culkin's career, his personal life, and what upcoming role the popular celebrity is taking on.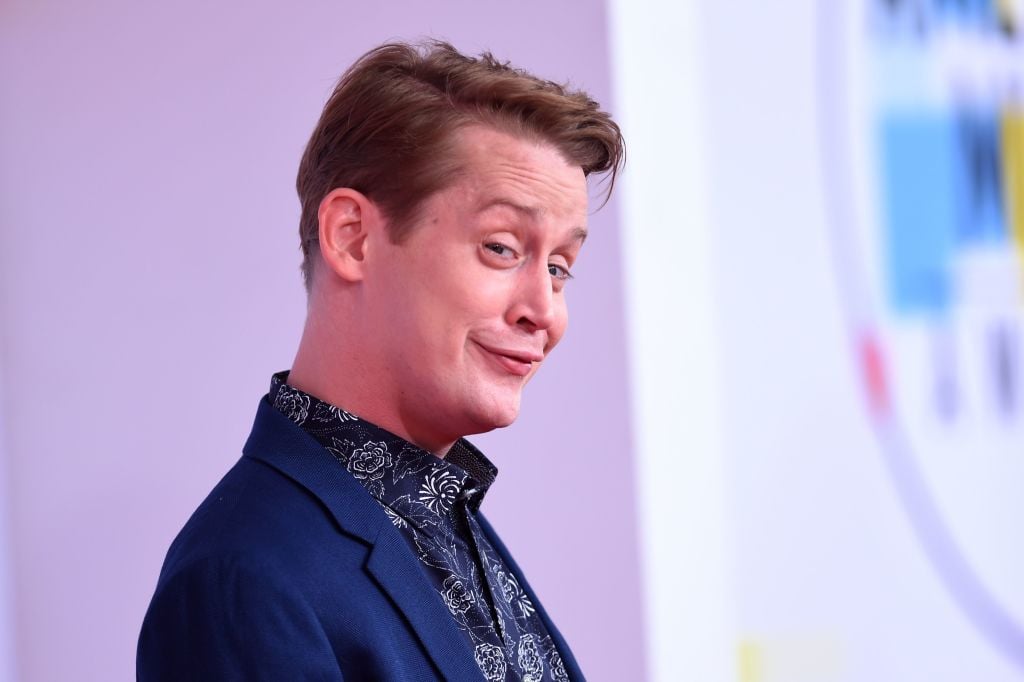 RELATED: 'American Horror Story' Season 10: Macaulay Culkin Joined Series for 'Crazy, Erotic Sex' Scenes With Kathy Bates
Macaulay Culkin's acting career
Culkin will probably always be associated with Home Alone, but he has shown the world that there is much more that he can do. In 1993, he appeared in the Good Son and was cast as a much more cryptic character named Henry, according to IMDb. He blew audiences away with his compelling performance.
As Culkin got older he continued to pursue his passion for acting. He made guest appearances in television series like Frasier and Will & Grace. Just in 2016 Culkin appeared in Adam Green's Aladdin. The comedic movie embodies the drama and adventure that Culkin seems to ideally seek in his work. Shortly after that, the star appeared on the TV show Half in the Bag. 
Macaulay Culkin's personal life
Culkin has had a very active personal life. He married Rachel Miner in 1998. Just a few years later the couple decided to call it quits. Culkin and Miner officially divorced in 2002. After his divorce, Culkin got together with Mila Kunis. He spent about a decade with the talented actress who is best known from That '70s Show. However, the couple's relationship didn't end up working out. After Culkin and Kunis ended things Culkin started dating another actress Brenda Song. Recently Song appeared as one of the main characters on Hulu's Dollface. The comedic actress and Culkin are still together and seem to be in a happy and healthy relationship. Find out what popular television series Culkin is going to be appearing on next. 
What popular television show is Macaulay Culkin set to appear in?
Culkin's fans were thrilled to hear that Culkin was going to be returning to the television scene. Many fans were pleasantly surprised to learn that he accepted a role for the upcoming season of American Horror Story. Ryan Murphy, the show's creator, explained why he specifically reached out to Culkin for this particular role. When speaking on his decision Murphy shared, "You know, it came about just because it's how I always do things where I have always loved Macaulay Culkin's work," as reported by Entertainment Weekly. It is clear that Murphy has a tremendous amount of respect for Culkin and how he executes his craft. Murphy went on to explain, "I loved everything that he's done, I love the stuff he did in Home Alone, I also loved the sort of the older, more recent stuff that he did. And he hasn't worked in a while." It seemed pretty straightforward in Murphy's eyes. Luckily, Culkin couldn't have agreed more. Find out what the public knows about Culkin's upcoming character, and what he had to say about taking on the new role in season 10 of American Horror Story.
What does the public know about Macaulay Culkin's role on season 10 of American Horror Story, and what did he have to say about it?
The formatting and structure of the horror series that Murphy designed organically create a lot of opportunities to have a variety of talented and unique actors perform. Culkin was listed amongst some new and returning members of the cast for the tenth season of American Horror Story.  When Murphy initially spoke with Culkin about the show on the phone he said, "I told him he has crazy, erotic sex with Kathy Bates and does other things." As one can imagine, Murphy wasn't sure how Culkin would feel about the role. However, as Murphy had hoped, Culkin thought he was the perfect fit for the part. According to Murphy, Culkin's exact words were, "This sounds like the role I was born to play." Though it is unclear when season 10 will air, fans and viewers are looking forward to finding out more details.